100 year of First World War
World War-1
28 July 1914 to 11 November 1918
Four years 3 months 18 days of world war, In that, America fought for seven months, and lose 1.2 lakh soldiers
why was the war?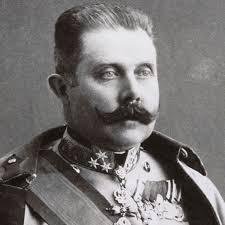 Archduke Franz Ferdinand
On 28 June 1914, the successor of the Austro-Hungarian Empire Franz Ferdinand and his wife Sophie was on a trip to Sarajevo Bosnia. At there, Serbian nationalist, just 19-year-old Gavrilo Princip killed both royal couples. Then after, Austria-Hungary declared war against Serbia. On 1st August Germany starts the war with Russia, two days later with France too. This is how world war started.
How many countries were in the world war-1?
More than 30 countries joined the First World War. on one side, more than 17 alliance countries were included. like Serbia, Britain, Japan, Russia, France, Italy, America etc. and on another side, central power Germany, Austria, Hungary, Bulgaria, and Ottoman Empire. This war fought in the continent of Europe, Africa, Asia and North-South America. in which half of the world was influenced. in this war, 4 major empires, Russia, Germany, Austria-Hungary, and Ottoman Empire collapsed. Europe's boundaries are redetermined. America emerged as a super power. America fought for seven months, and lose 1.2 lakh soldiers and more then 2 lakh wounded.
Important turning point of the war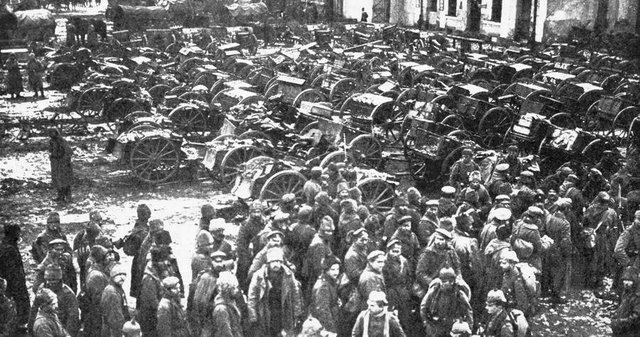 on August 20, 1914, Germany defeated Russia in the Battle of Tannenberg and arrested 1.25 lakh soldiers. On 26 September 1914, Indian soldiers joined the war from Britain side. 6 April 1917, the United States joined the war because 1195 passengers were killed in the attack on the British passenger ship by German submarine and in that 128 were Americans.
How many soldiers were killed?
68.2 million soldiers fought in the war, 16 million people get killed, in that 9 million soldiers get killed, and 20 million get wounded, 7.7 million soldiers were declared missing. This war was also known as a war of production, 4 million rifles, 2.5 lakh machine guns, 50 thousand airplane, 28 thousand tanks, 25 thousand artillery piece, and 17 crore artillery shell were manufactured by armament factories. In the aftermath of the war, 10 million people died in the epidemic.
Centenary of the end of world war-1
Behalf of 100 years of the end of World War I, programs are being organized in 70 countries of the world as a Remembrance Day, The biggest program will be in France, where President of the 60 countries, including American president Trump, German Chancellor Angela Merkel, Russian President Putin has reached already. floral wreaths were presented to the martyrs of war.
What changed?
As the war ended, Austria, Hungary, Czechoslovakia, Yugoslavia separated from the Austro-Hungarian Empire and became new countries. and Estonia, Latvia, Lithuania, Poland, and Finland became separated from Germany-Russia.
In 100 years, 51 African countries and 44 new Asian countries came to the map of the world.
Unknown Fact
The British General was not allowed to fight in war. Britain had a fear that if a big officer gets killed then how did they can do a strategy? There were soldiers from Britain who were less than 18 years of age, the youngest of them was 12, the Postal Service delivered 1.2 million letters a week during the war.
Condolence
This is my try to give Tribute to the Soldiers of the war.
We can't forget the soldiers as well as their families so on this Remembrance Day lets give condolences their family too.
No matter for what, for whom, when or why but War is always a horrific thing, lose can't be fulfilled, war always leaves a tragic traces behind.
Quotes
"The soldier above all others prays for peace, for it is the soldier who must suffer and bear the deepest wounds and scars of war" - Douglas MacArthur
"I refuse to accept the view that mankind is so tragically bound to the starless midnight of racism and war that the bright daybreak of peace and brotherhood can never become a reality... I believe that unarmed truth and unconditional love will have the final word" - Martin Luther King Jr.
Thanks
Thanks for giving time to read this post.
@jigsindian