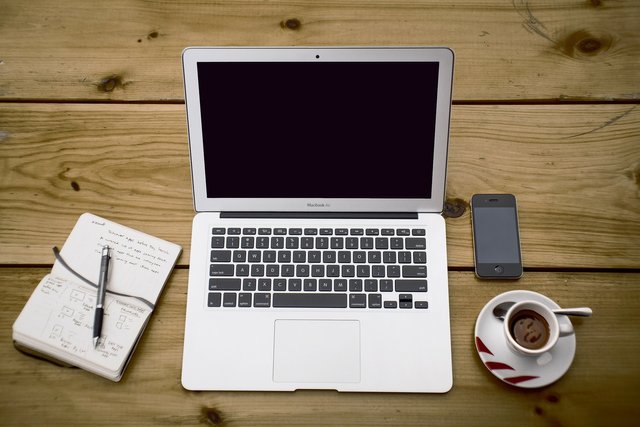 There are different ways to use your brain - some more efficient, some less. When it comes to producing creative content, using certain strategies can save us a tremendous amount of time, and it can make our output more creative.
Instead of going into explanations about this, I thought it might be useful to just list a set of steps you can repeat for each new blog post (or, really, for any kind of text).
Follow this and you will quickly start finding new blog posts developing in your notebook or computer:
Whenever an idea for a possible blog post comes to you, write the idea down right away.
If an idea comes to you about a part of a post (beginning or ending or whatever), write down just that part, even if it's a rough sketch or just a few words.
Add more to the post draft as the various parts come to you and crystallize. The text will naturally grow as you notice and capture those parts, when they come to you.
Don't sit in front of the computer or notebook, trying to think of what to write. Do something else and be prepared to write down your ideas whenever they come to you. Often times they come when you're under the shower, taking a walk, daydreaming, falling asleep, waking up - basically in all sorts of unusual places and when you don't expect them. Always carry a notebook (or some other idea-capturing device) with you. This is how you get your ideas on paper and turn them into posts.
If, while you are writing the post, you get stuck on some place, just continue with another sentence or paragraph, or even another section of the post. Better words or ways of saying it will come to you in the meantime. If they don't, leave it for later or for tomorrow. This is how you can get yourself unstuck without wasting much time on being stuck.
Watch as the post text grows and becomes more complete, with you spending minimum time on it, between other things.
Writing and Editing
Every author needs an editor. This is because, when you are writing, you are inside your head and you know what you mean by every single word you have put in the text. But how clear is it to others? One of the major jobs of the editor is to try to make sure others can figure out what the author was trying to say.
I don't have another person who edits my Steemit posts so I try to do the best with what I have. I find that I can be the author today and sort of be my editor tomorrow. That is, I write some text today, then tomorrow I look at it with fresh eyes/mind and I make various edits to make it more clear or to express my point better. Or I make whatever other improvements seem desirable (removing parts, adding new parts, restructuring, etc.).
Whenever I write a bit of new text or make changes to an existing text, I always want to look at it again later, with fresh eyes. To get this fresh look, it seems that I have to get a night's sleep. This helps me kind of forget the details of the text, so then on the next day I can have some of that reader's perspective of trying to figure out what the hell the author was attempting to convey.
I might do this write-revise cycle for a few days. Write some text today, read and edit it and add more to it tomorrow, then on the next day read what I have so far, edit it and add more, and so on. Even if I stop adding new text, I might keep editing. When I see that I read my text on the next day and I don't make many edits, then I know the text is ready.
Over-editing
I realize I might be leaving a wrong impression with so much talk about editing, so I'd like to say a bit about the dangers of over-editing. As I see it, over-editing happens when we lose fresh perspective on our text and we get very perfectionistic. At that point, we might start making the text worse with our edits. What I do to try to avoid over-editing is to leave my perfectionism aside - something that has taken me years to get better at - and stop editing when I lose the fresh perspective (i.e. I'm not rediscovering the text when reading it). When I've become too familiar with the text, I either publish it if I'm happy with it, or I take a long break from it so I can forget it well enough.
Final thoughts
It seems that the part about the editing turned out to be longer than the part about the initial creation of the text. It seems so difficult to express your thoughts using words and have other people understand these words similarly to how you meant them. The same words can be understood in different ways by different people. But in mathematics, chemistry and computer languages, the same symbol always means the same thing. Will we be able to one day achieve such clarity in natural languages like English, Spanish, Chinese, etc.? I don't know yet, but in the meantime I hope this post helps you in your endeavors.
Note: the first version of this whole post was written in a notebook for about an hour and a half. I was writing down a few ideas I had for blog posts and I suddenly thought of this one, then sketched a couple of ideas I had about what could be in the post, then the text just kept coming to me so I used the chance to write it all out. I was actually in the middle of something completely different when I decided to quickly capture my ideas for blog posts. Two hours ago I had no intention of writing anything. I had not even conceived of a post about how to write posts.
Image source: Free-Photos / CC0 Creative Commons
---
If you like this post, follow me to get more