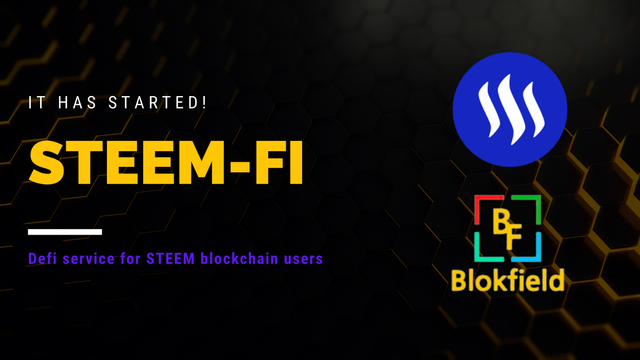 This is STEEM Blockchain witness @roadofrich.
Our team has been developing DeFi service for STEEM for a long time and has just started the service.
STEEM-Finance is a DeFi service for the STEEM blockchain ecosystem, designed with a lightweight and stable token economy.
STEEM-Finance is designed so that everyone can start fairly without a separate token sale, and STEEM blockchain users can use the service more easily.
The farm and pool list of STEEM-Finance is as follows
Pool
Auto SFI (automatic compound interest contract application) multiplier 4
Farm
SFI-BNB (APESWAP LP) Multiplier 16
SP Delegate Farm Multiplier 80
SFI Contract: 0xa72629a698b99d4cde5d6a2ea4326afcd67db1bf
SFI Chart: https://swap.arken.finance/tokens/bsc/0xa72629a698b99d4cde5d6a2ea4326afcd67db1bf
Features of STEEM Finance
STEEM-Finance We have built a stable token economy system that protects the SFI price by mining STEEM, TRX, and SBD using the SP delegated by the user.
SFI's token Sell fee is set at 10%.
The Tx Fee of SFI is set at 0.1%.
Token Per Block is 0.03, and 864 SFI tokens are issued per day.
STEEM-Finance is a service for the STEEM ecosystem, and the token economy can be flexibly changed according to the opinions of STEEM blockchain users.
For the development of the STEEM-Finance ecosystem, Blokfield.INC is supporting with 1M (1 million) SP.
---
---
Official site: https://steem.finance/