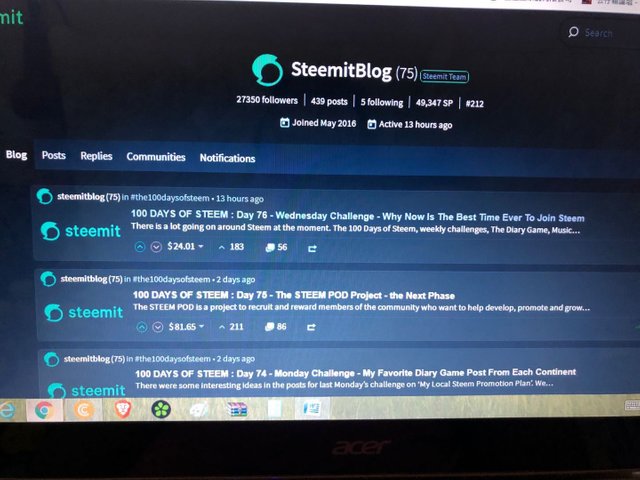 Many people's life is affected by the COVID-19 in 2020, some of them lost their job, even you are lucky enough to keep a job, your pay might significantly decreased during this difficult time. Or you are forced to stay home due to the city lockdown arrangement. If you have the above issues, I strongly suggest you to join Steemit - the blockchain based social media with incentive reward system by posting. Now it's the best time ever to join.
The value of steem is low now, it's a good time for you to collect Steem coin for free by writing blog on here Steemit. Who know if it will become Bitcoin number 2 in the future?

Steemit team officially running the 100 days of steem challenge, you can earn Steem coin much quicker during this periods if you need some money in urgent.

You can meet different people all over the world whom might also forced to stay home during the pandemic, it's an alternative for you to killing time beside facebook, youtube, etc.

Blockchain and Dapps will be the trend in nearly future, why don't learn about it on Steemit and make some extra money simultaneously under this interesting time?

If you have no investment experience on crypto, it's good chance for you to practice how to trade crypto by your earning on Steemit, you have nothing loss even you are failed, but your potential profit is much higher than you expected.
The above is my point of view why now is the best time ever to join Steem, I am happy this challenge is restricted the words in 500 because I am exhausted from my work today. Thank you
[WhereIn Android] (http://www.wherein.io)