Over the weekend if I am at home then I feel like my life is finished...hahaha...that's too much dramatic right? But that's how I am, I like to be out enjoying my life. My moto for life is work hard, party harder and live to the fullest with full integrity. Friday nights Mumbai city is buzzing, the streets are full till late night. Even at 2 a.m. you will find traffic on the road and crowded areas in certain parts of the city. And that's what I love the most about Mumbai city.
I went out for a stroll with my friend and then we decided to eat something. The place we visited is called as the Colaba Causeway. This particular place is full with road side shops and you will get almost everything here. I had no shopping plans, I just wanted to stroll around the place. This place also has some of the oldest Restaurants and they are popular not only within the locals but also with the tourist. The options are so many that we were really in a fix which one to go to.
This is the Cafe Mondegar. It is a very famous Beer joint and the food here is mix but majorly continental, which I like. After going through the place, we decided to settle down for this one. This Restaurant opened in the early 1930s and since then has been a hot place in the city.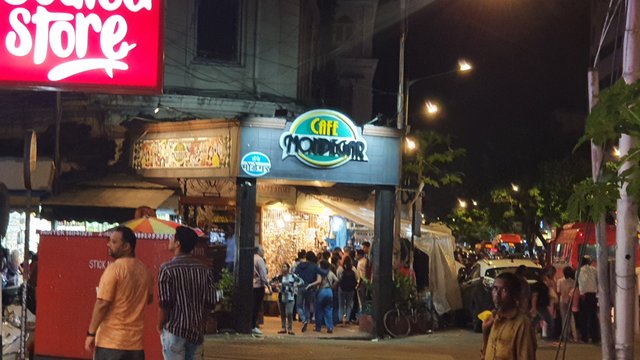 On the Cafe walls are the painted murals by the famous Indian cartoonist and painter Mario Miranda. This is what gives the whole life and vibe to the place. There is also a juke box where you need to pay and play the music of your choice, where the collection is all the retro classics.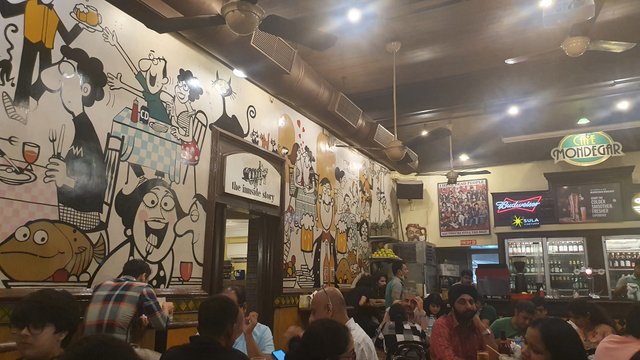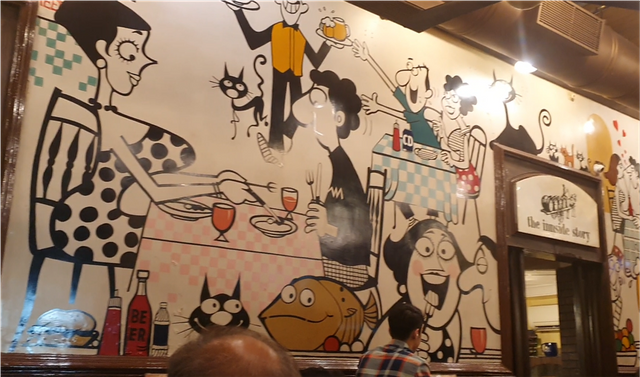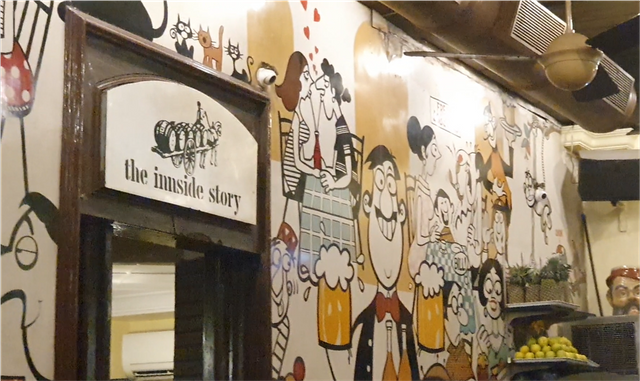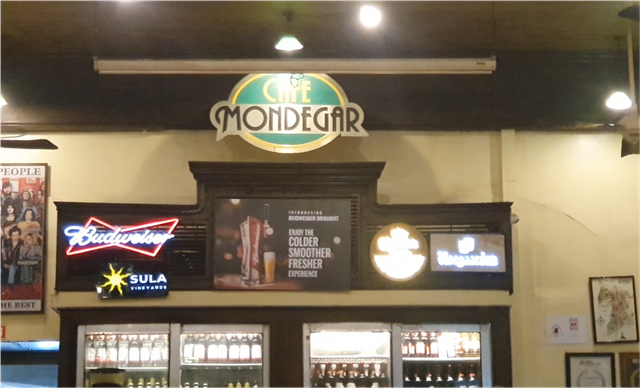 You cannot miss having a beer in this place After all that's what it is famous for.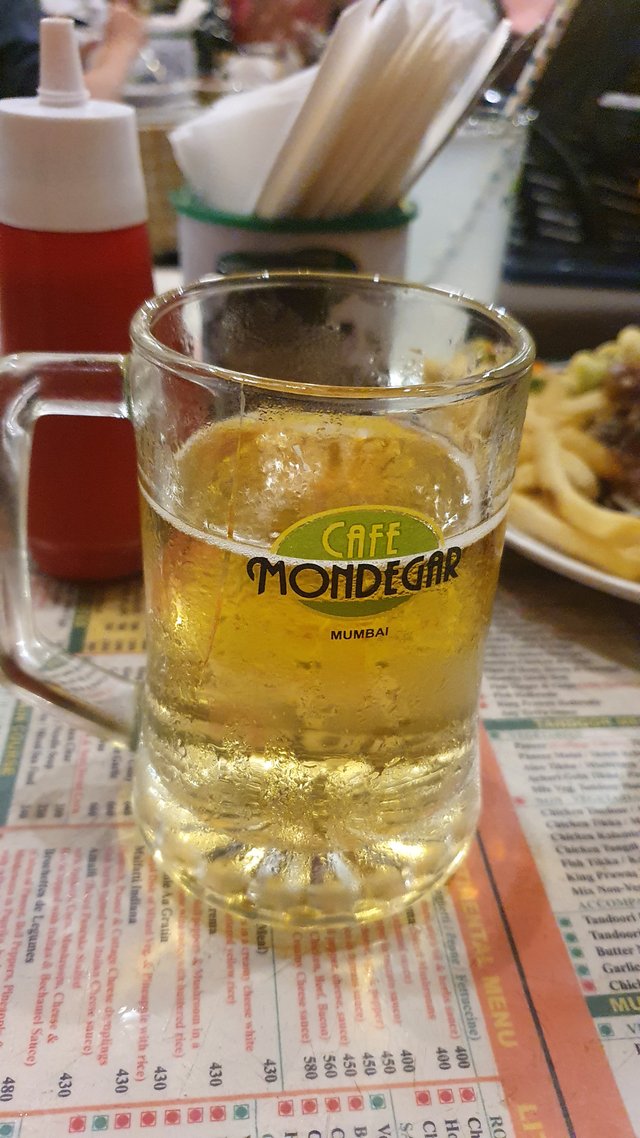 I always enjoy the food here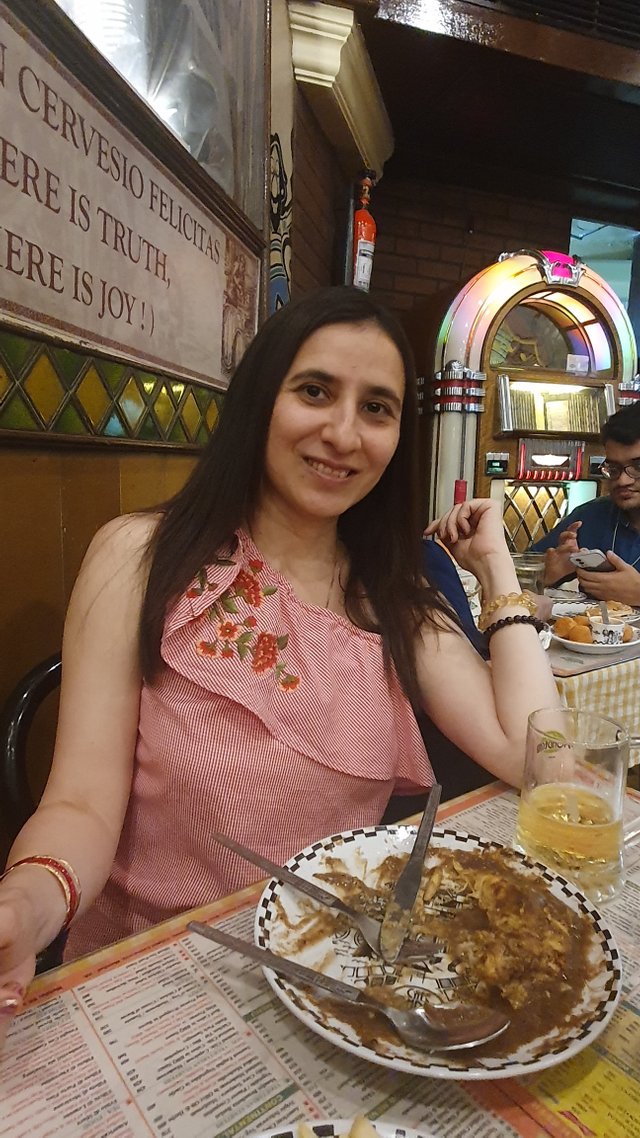 This is classic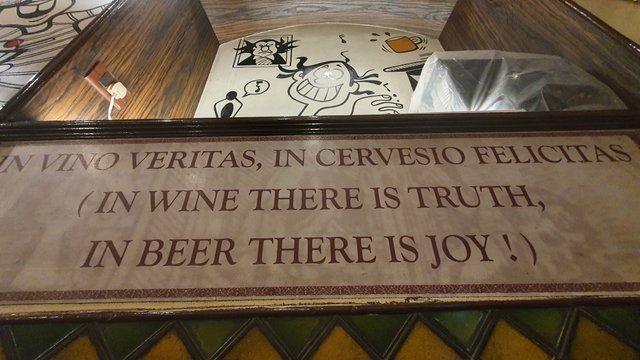 After a good meal a Paan is a must. A Paan is made in a Beetle leaf inside all assorted small nuts and coconut powder is filled. It is made in many different ways and some are unhealthy also. But this one is a good one with some mixed nuts and coconut powder in it.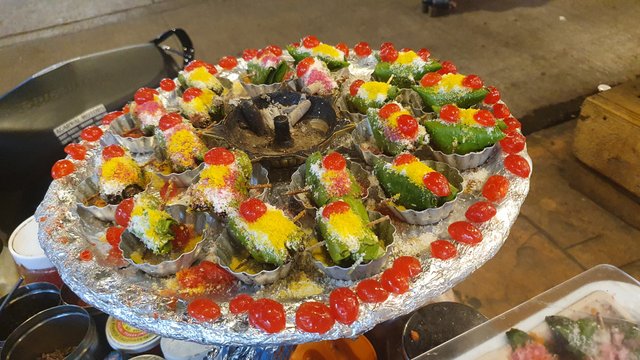 The other similar vintage restaurants in this place are Cafe Leopold and Delhi Darbar. Cafe Leopold became very famous after the 26/11 terrorist attack. At one point of time, it was my favorite but lately in the last few years I have not liked their food much, their standards have dropped down.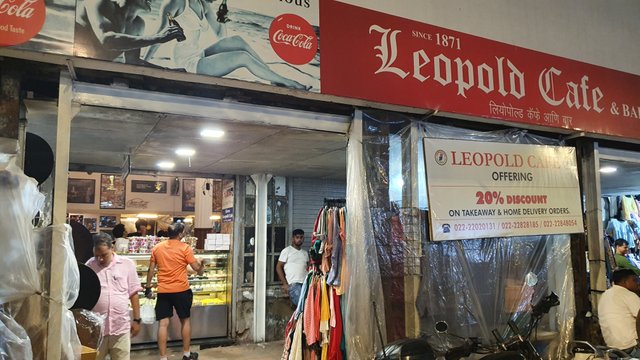 Delhi Darbar is a traditional Indian Restaurant. Once again very good food and economical.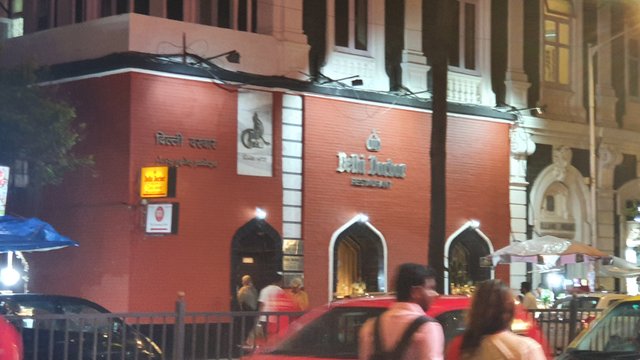 This time I preferred Cafe Mondegar because it is a very vibrant place with some good music for the weekend night and it was a wonderful time.
Thank you for visiting my blog. 👼🏻👼🏻💖💖🌹🌺🌸




"Unlimited Abundance, Blissful Happiness and Unconditional Love"