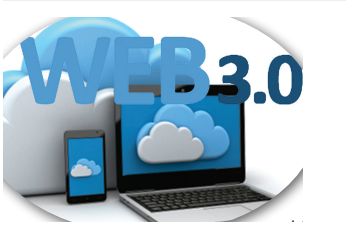 The Internet has changed drastically since its invention. From Internet Relay Chat (IRC)
Until the next social media, one of the essentials of communication between people came to me.
and it still continues to evolve. Forgetting version 3.0 of Web 2.0, in the dark of night
will not be noticed. Apps will appear right now,
but it will be seen as background . Web 3.0 is largely based on machine learning and artificial
It is a new generation technology on intelligence (Internet machine learning and artificial intelligence).
This technology is more open, relevant, focused on machine-based evaluation of data.
and aims to design smart websites and web applications. Numerous
More than anything else, the main goal is to design the user-used Internet versatile that most of the many user platforms for the future is an Internet user-controlled one that will sufficiently benefit the users. From a new use for Internet uses without sacrificing Web 3.0 prices, value and value.
You can understand how Web 3.0 was first thought of as the old version of the Internet
. The original might be the one that is now Web 1.0. This concept was created in 1999 by author and web designer Darci DiNucci to illustrate Web 1.0 with Web 2.0.
have been separated from each other. It consisted of HTML feeds that were users from websites in the early 1990s, and its users were able to manipulate the data. in Web 1.0
user were the passives of the user. Another arrangement is to write Web 1.0.
it was not related but a related structure, not a dynamic one. This situation started with the formation of an internet in the 1990s. With Web 2.0, user databases, servers and access
take advantage of the opportunities of social media and forums.
to be able to interact with websites through its use. more mobile than fixed
approved to a web. Web 2.0, user-generated and different web
they place more emphasis on usability virtually between sites and applications. in Web 2.0
was at the forefront together in the background planning. The web in use in the 2000s
website has migrated to Web 2.0. You can share most of the content of these stages on YouTube, Facebook.
created on platforms such as The system was more social and cooperative
. The choice of this more "shared" Internet was material-by-material to supply personal information and content to the companies controlling these platforms.
So what is Web 3.0? A more intelligent web in the formation system of the Internet.
state of being possible. First of all, this data was safe by making sure. USERS
THEN he was able to interact dynamically with this Data. Now all of this data can be personalized and used for the web.
they will be used. Web 3.0 is a client that can easily carry many peer-to-peer (P2P) technologies such as blockchain, virtual, Internet of Things (IoT) and more. Today, in many applications, it is possible to work on a single system. In Web 3.0, applications are very easy without additional developers.
can plan to be usable on hardware and software in different types and environments. Web 3.0 Internet
making it much more user friendly and decentralized. To have knowledge of the objects being implemented in the current structure
They need their servers and servers for It can control the technologies of distributed intelligent intelligent systems, and the indifferent hand
they can take ownership of the data.
Web 3.0 is a joy of the Internet. Currently, there are no studies on it,
For now, it is not clear exactly what Web 3.0 is or what it is fundamentally.
But in general, various decentralized networks such as Web 3.0, Bitcoin and Ethereum
It means a digital technology made possible by The novelty of the foundations of these networks is that a single company
It is the study of platforms and environments where everyone can be, or who cannot be in a sense of trust. For this, users and their operators, consensus protocols (Nakamoto
Consensus) hard-coded application is in the ones that need to continue. Second
What's new is that these networks allow you to transfer value or money between accounts.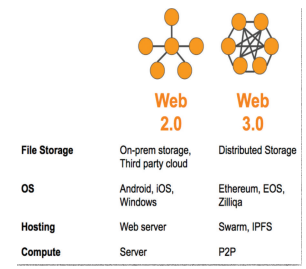 Superior to Web 3.0
aimed at:
• Agents
agents to reach without trying
uncontrollable. This is what states
censorship of states with a preference for candidate applicants.
and Denial of Service (DoS) attacks
is reducing.
• Increased knowledge connectivity: More products
As you connect to the Internet, more repositories are available for consideration.
Those who will receive more data start more. Thus, the algorithms
By addressing the special needs of users,
can Reveal the correct Information.
• More efficient use: search
find your best engines
it was difficult. However, over the years these engines
search binding and meta usage
As a result, their ability to obtain more relevant results was enhanced.
In fact, it can be used so that it can be easily designed
a web design
was created. It's the same social system
brought systems. However, they can be used to manipulate. More
manipulating artificial
can be filtered by intelligence.
• More successful advertising and marketing: None
Nobody likes to come across random ads.
But if ads come to their attention and help, they are useful.
it could be. Web 3.0 uses smarter intelligence systems.
improve advertising using
targeting specific audiences
aim.
• Better customer usage: usage on websites and a better usage than web applications
more for leads for user
plays a role. But to the BBC reporter, the operating costs are very HIGH.
Many web SERVICES that are successful because they are
About Customer SERVICE operations similarly
unable to scale. at the same time
a smart person who can talk to many people
better experience when installing with service with use with tools.
Many Web 3.0 applications currently in use
(Applications) are available. One of the most admired;
It can host and buy users, real
the prices of world structures,
DeFi center where they can forecast, budget and finance as a tool
Evaluate financing opportunities as non-existent instruments.

Gaming, gambling and making predictions are also some of the most popular ways to use Web 3.0.
The future of the web is sales with its usability and scalability. Easier to use for the use of Web 3.0 perspective
from decentralized applications (dApp)
mentions more usage and application decentralized apps for use-for-use and use-for-decentralized apps. As a result, the evolution of the Internet has come a short way and you will be able to face help in a small way. of usable data, websites, and small to large urban
web will provide a comprehensive experience for an ever-increasing number of users.
the potential to do so. Although there is no definition for Web 3.0,
net uses that are not yet intended for use are now available for use.