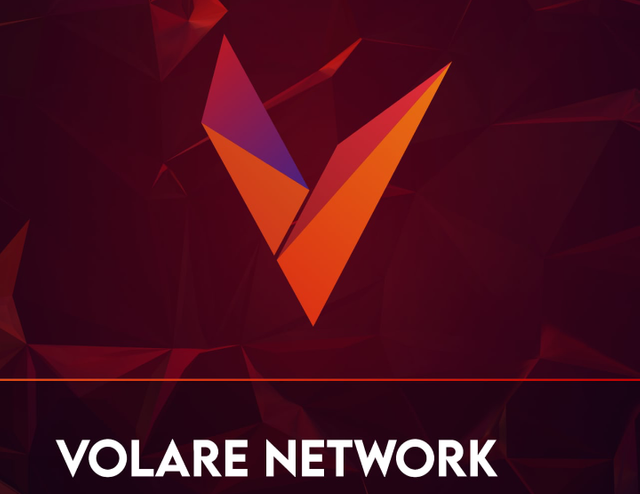 Welcome to an era of new developments, where things are working more efficiently than the 1990s, the recent developed platform known as the "Volar Blockchain technology is going to contribute to the revolution in the Blockchain industry. Grab a sit and a glass of win as you read through all the information about VOLAR BLOCKCHAIN.
WHAT IS VOLAR
Volare is a blockchain network that aim's to prove the commercial success of a new blockchain Network with tool called "Equilibrium technology". This project hopes to build a large ecosystem that is based on blockchain networks and deployed with Equilibrium technology (Volar network). Volare Network will benefit from the high speed and scalability of Equilibrium for commercial utilization of blockchain technology across industries, and seeks to actively attract blockchain gaming dApps that are readily accessible.
THE ECOSYSTEM
In ecosystem/ Community, Volare Network is striving to fully utilize the advantages of the Equilibrium engine to become the central network for blockchain-based games within the expansive ecosystem.
$VOLR is the native coin used in the Volare ecosystem (Network) as a means to determine the value of the services that is provided in the network
and incentivizing the operation of validator nodes.
VISION OF VOLAR NETWORK (Equilibrium)
just like Ethereum network which stands as a building blocks of other projects, Equilibrium envision to outperform
other rival blockchains like ETH, TRX, Solana, polygon and others. The teams of this project vision is to put equilibrium in a prime position to take the mantle as the best and desirable Blockchain/network people would want to use.
As Equilibrium continue to becomes more popular in the entire crypto market, i believe it will
continue to be a key pillar of commercially viable main-nets.
$VOLR #Volare #mVOLR #VOLR #cryptocurrency #HOLD #Airdrop #whisper
For more details click on the link below
Website: https://volare.network/
Telegram: https://t.me/volareofficial
Twitter: https://twitter.com/volare_official
Medium: https://medium.com/@Volare_Official
Reddit: https://www.reddit.com/r/VolareNetwork
ANN thread: https://bitcointalk.org/index.php?topic=5397365
Wallet: https://whispermsg.com/
Volarscan:https://volrscan.volare.network/
Author's Details
BTT name: Sodiumdicromate
Whisper adress: 0x1k4d4c7d3bb58eb73ee2ef2d4cd71ef1d514ff3df4e210+6194712b19c5c32a7fdfd8d04f71b5b3379c0399315342e95267957db9f9854a