Many times we tend to think that we are self-sufficient and that with wealth and power problems are solved, as it happens in the parable of the rich fool (Luke 12:15-21). But the bible reminds us that the secret of true prosperity and happiness is in the spiritual guidance of God, as happens to David when he defeats Goliath (1 Samuel 17:37-50), or when King Solomon (1 Kings 3:16-27) wisely solves the trial of the two prostitutes.
The book of Proverbs tells us: "I will instruct you and teach you in the way you should go; I will counsel you with my loving eye on you", Psalm 32:8.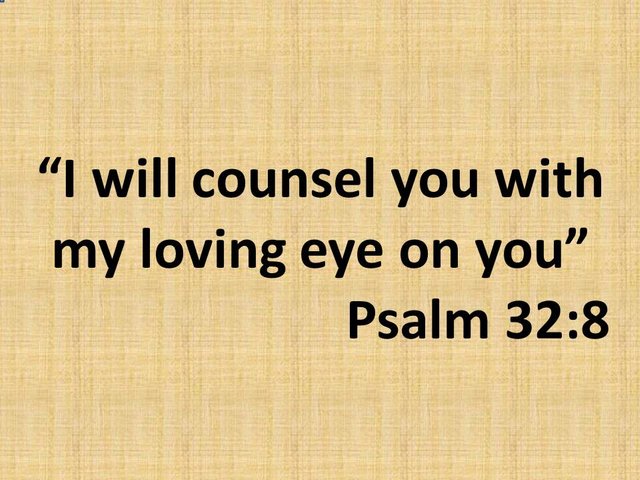 The book of Genesis tells us the story of Potiphar and Joseph, in this story Potiphar is the rich fool. Potiphar's wife is an unfaithful and disloyal woman, and Joseph is a handsome and beautiful young man. She wants to go to bed with Joseph and he refuses, rejected by the young man, accuses Joseph of wanting to rape her.
Potiphar reasons prudently and before the testimony of his wife against Joseph, he decides to protect the happiness of his family and sends Joseph to jail committing a serious mistake (Genesis 39:1-22). There are particular situations in which man's reason and prudence fail, the truth does not rest on rational thought.
The Bible constantly warns us, virtue and in particular justice or prudence are forms of error, like the sin, the virtue is not enough. Only the spiritual gifts point us to the correct path and in particular the spiritual gifts of mercy (compassion, kindness, gentleness) and the fear of God (constancy, firmness, devotion, equanimity, stability). The mistakes of Greek philosophy, specifically Plato and Aristotle, predominate in the modern world.
Philosophy tells us that what is important is happiness, but spirituality explains that happiness is not a goal but the result of assertiveness (precision and accuracy). The true goal of man is the contemplative life.
For more information visit my profile follow the link and download for free my ebook.