For a westerner, there are a lot of products that achieve popularity that don't make a great deal of sense to me when in South East Asia and this is definitely one of them.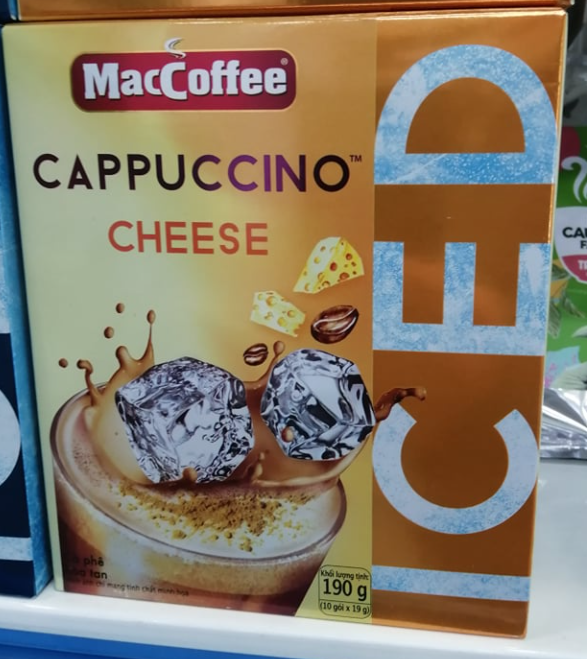 I like coffee, I like cappuccino, I also like cheese... but to mix these things together? I can't imagine that being very good at all. There must be a demand for it somehow because this store had a lot of it.
Earlier in the week i was in a shopping mall and there was a place called "Mango and Cheese" and out of morbid curiosity I went to look at the menu. It was a place that blended a mango shake mixed with processed cheese paste. Yuck!
Maybe it is one of those things that you don't think go together until you try it? I remember the first time someone told me about peanut butter on a cheeseburger and also bacon on doughnuts I thought the same thing and well, both of those things are pretty damn awesome.
Could I be wrong about this item? I don't know if I am willing to buy an entire box of the stuff in order to figure it out!