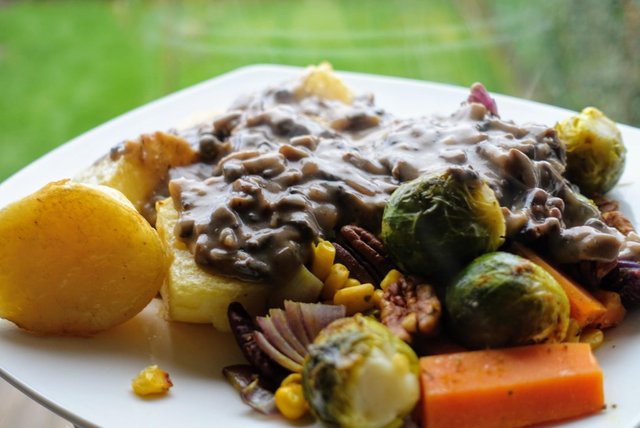 Happy Sunday everyone! Today I made some veggie nut roast with some mushroom sauce, and it was spectacular! All I did was put some Brussels, onions, carrot, sweet corn and pecan in a dish with a sprinkle of curry powder, mixed herbs and salt.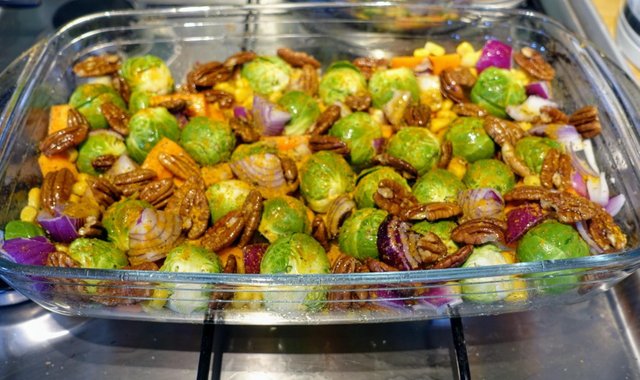 I did the potatoes separately and parboiled them with salt and pepper.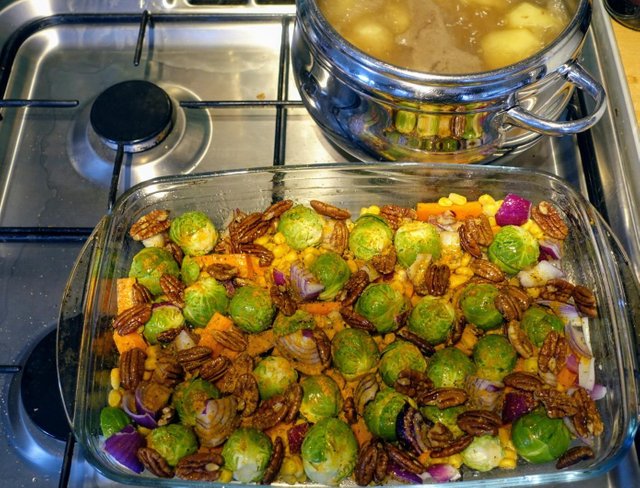 Then on a baking tray.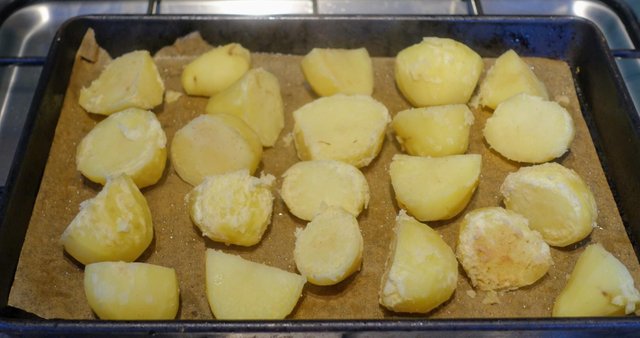 All in the oven for 30 minutes and bang!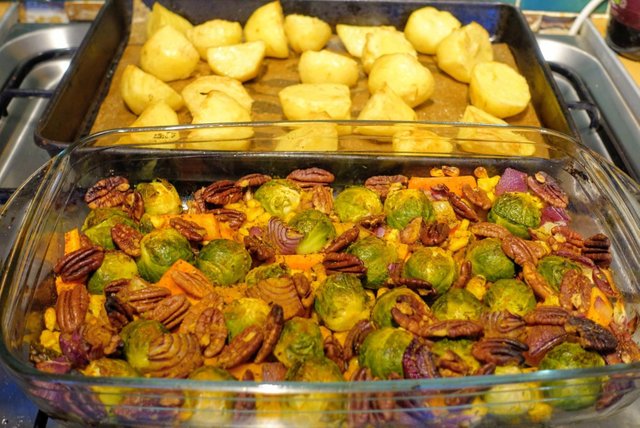 To make the sauce I sautéed onions and garlic.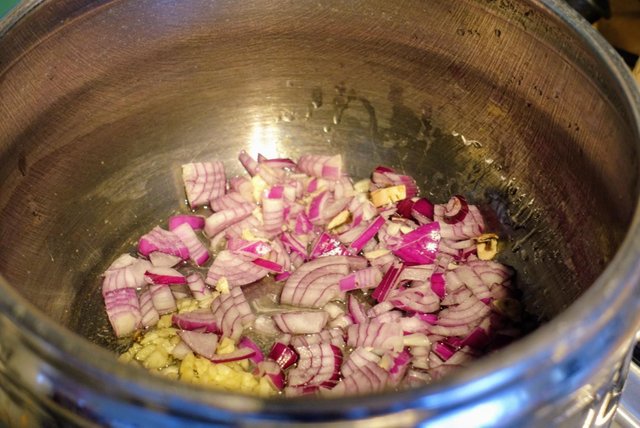 Then mushrooms.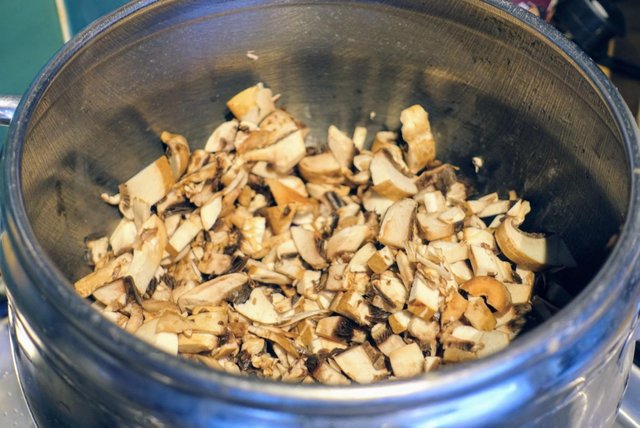 Then some water with Marmite, mixed herbs and pepper and plant based milk and flour.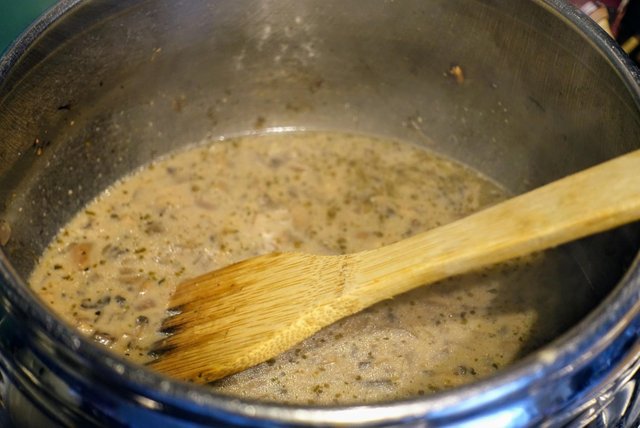 And it comes out nice and creamy.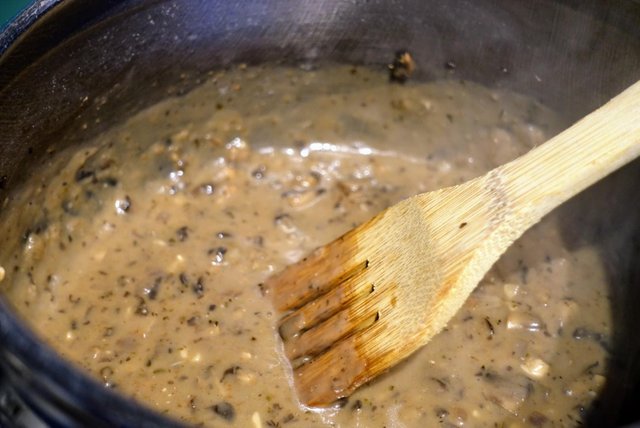 That on top of the veggies made one hell of meal, no left overs for work unfortunately 🙁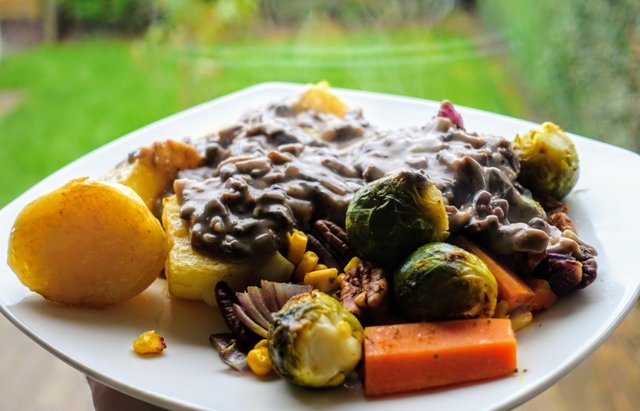 Thanks for checking out my post and have an awesome week.