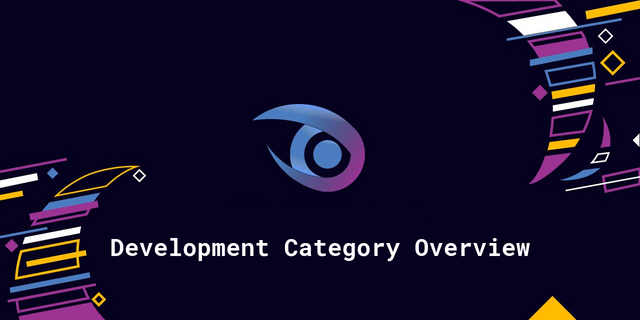 https://github.com/utopian-io/v2.utopian.io
2019-06-14 15:00:00 UTC to 2019-06-21 15:00:00 UTC
This is a weekly, semi-automated post where I will show some statistics and graphs of the development category. It will also serve as a showcase for the staff picks and task requests that were made in the current week. If you have any suggestions or things you'd like to see in this post, then please let me know!
Previous posts
Top contribution(s)
Hive (https://github.com/steemit/hivemind) is a "consensus interpretation" layer for the Steem blockchain, maintaining the state of social features such as post feeds, follows, and communities. Written in Python, it synchronizes an SQL database with chain state, providing developers with a more flexible/extensible alternative to the raw steemd API.

I'm using docker-compose for this project because of its flexibility in managing multiple containers, and to minimize the use of long complicated docker cli commands. With dependency checks in the scripts, I covered many possibilities to make a hivemind deployment easy. The tricky and frustrating part was to get postgres to use a mapped local database outside of docker volumes. The reason for that is to have better control of the database and to simplify redeployment to other servers, instead of having to redownload/reimport a dump which takes hours. Postgres is picky about permissions, plus its native command initdb was causing errors when synchronizing an imported hivemind dump. After solving the problems with some workarounds and thoroughly testing, hivemind-docker was finally ready.
A Looking Glass is a tool commonly made available by ISPs to allow both peering partners as well as the general public to test the latency and routing of their network.

As part of our work on our new Swedish region, we've developed a looking glass to allow people to test our network before getting a server, as well as to help our peering partners diagnose routing faults.
Category summary
There were 11 contributions of which 10 have a chance of being rewarded, or already were rewarded.
The average score was 62.4 with an average reward of 19.9 STU from Utopian.
The total reward from Utopian for development contributions this week (so far) is 199.1 STU.
There were a total of 14 unique contributors in the category. Of those 3 were new contributors in the development category (@ookamisuuhaisha, @sn0n, @privex).
Score distribution in the development category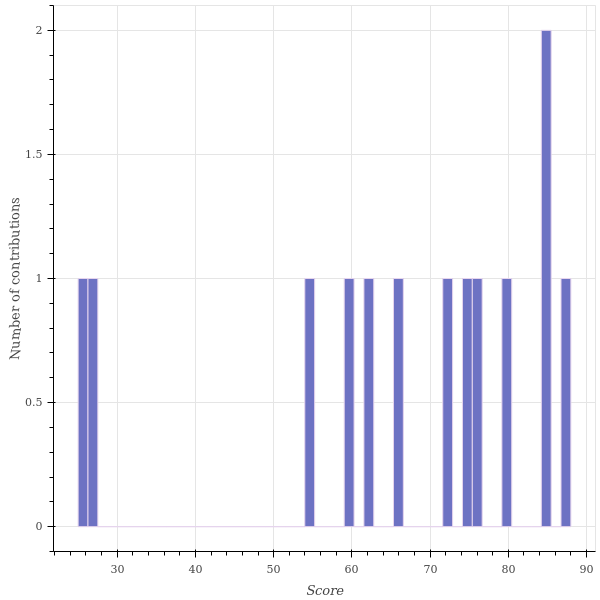 Number of contributions per weekday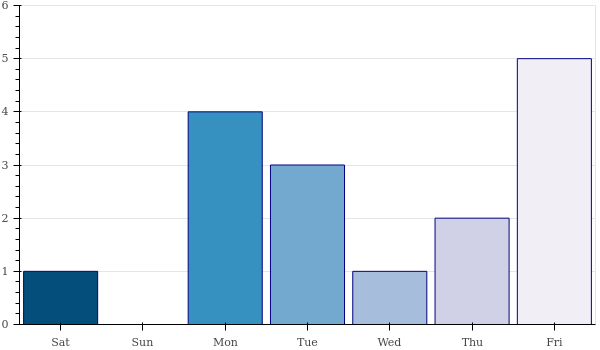 As you can see, Friday was the day with the most activity in the development category. Sunday had the least activity in the entire week, so if you are scared of competition then this is the day to contribute! Obviously it's not that surpising that this happened in the weekend as you were probably all out doing something else.
Average score, reward (STU) and time before review (hours) per week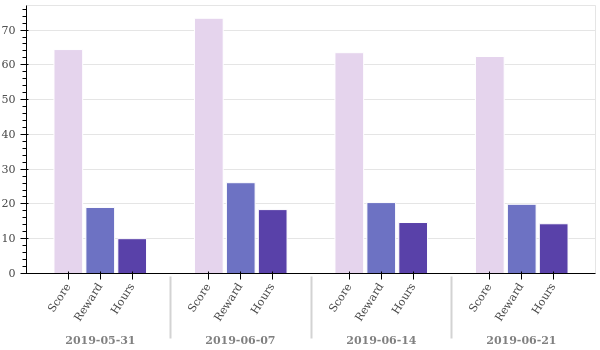 Time before review is the number of hours between the creation of the post and the time it is reviewed by a moderator.
Unfortunately the average score of contributions is down from 63.5 to 62.4 this week. The average reward has gone down from 20.4 STU to 19.9 STU. Of course with the average score also going down, this was to be expected. Finally, the number of hours it takes for us to get to a contribution and review it (on average) has gone down slightly from 14.7 hours to 14.0 hours.
Number of contributions reviewed per week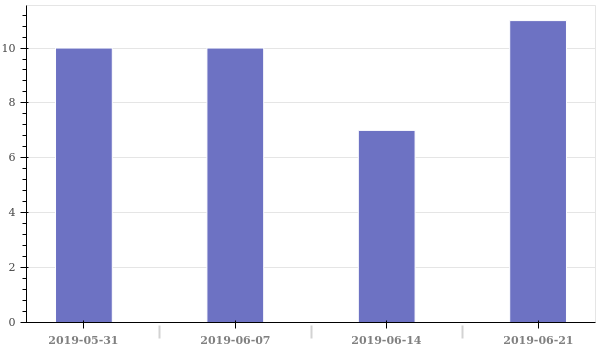 As you can see, the weekly number of reviews is up from 7 to 11! Unfortunately despite the number of reviews being up compared to last week, the number of reviews in the last two weeks (18) is down from the two weeks prior (20).
Contributors
Number of unique contributors per week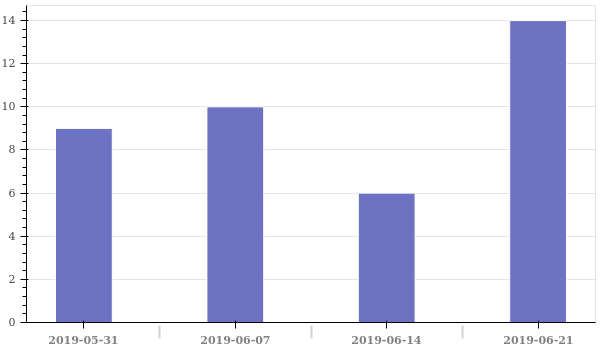 With the number of reviews going up this week it's obviously not that surprising that the number of unique contributors has also gone up slightly from 6 to 14 this week, but of course this is still very cool nonetheless!
Most active contributor(s)
Moderators
More than 2 moderators reviewed something this week -- amazing!
Number of reviews per weekday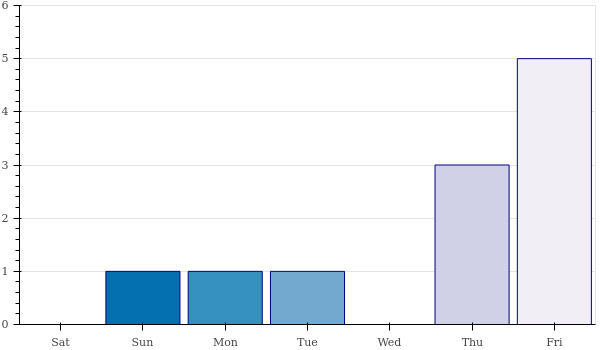 As you can see, Friday was the day where we reviewed the most contributions in the development category. On Saturday and Wednesday we didn't review as many contributions as usual.
Number of contributions reviewed per moderator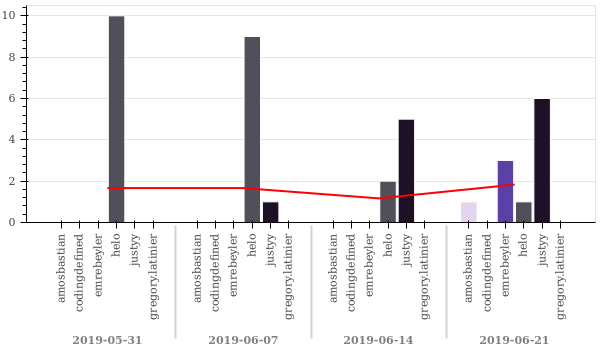 Average score given per moderator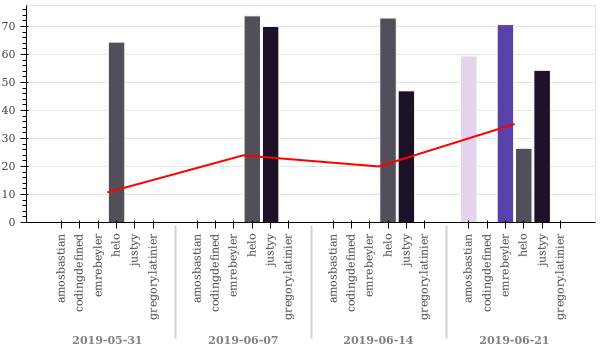 Task request(s)
---
Also, if you think there is anything that can be worded more clearly, then please let me know!