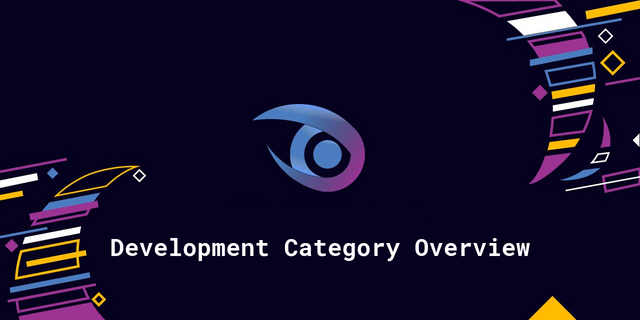 https://github.com/utopian-io/v2.utopian.io
2019-05-24 15:00:00 UTC to 2019-05-31 15:00:00 UTC
This is a weekly, semi-automated post where I will show some statistics and graphs of the development category. It will also serve as a showcase for the staff picks and task requests that were made in the current week. If you have any suggestions or things you'd like to see in this post, then please let me know!
Previous posts
Top contribution(s)
Before, players had to stick with a server on which they have been building since there have been all the worlds they have built. Some people might be built their worlds over years until they're finally done. Now, with STEEM.CRAFT, players will be able to store their worlds directly on the Steem Blockchain and visit them from any server which uses STEEM.CRAFT. This is allowed thanks to the sponge schematics, which allows storing chunks very precise and space efficient.
Category summary
Score distribution in the development category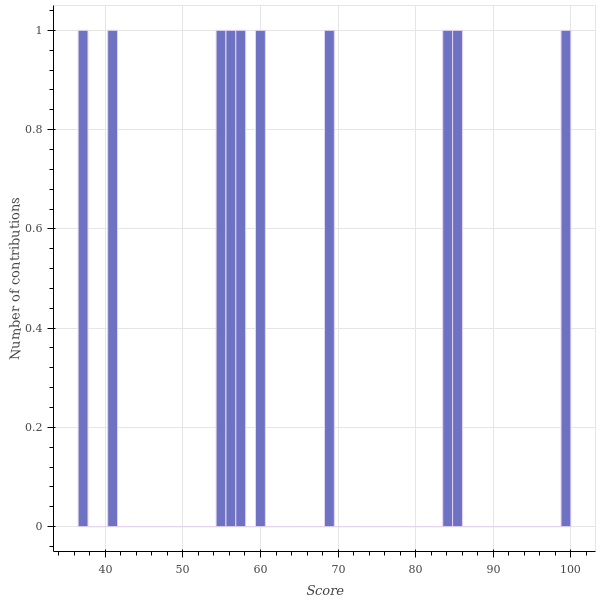 Number of contributions per weekday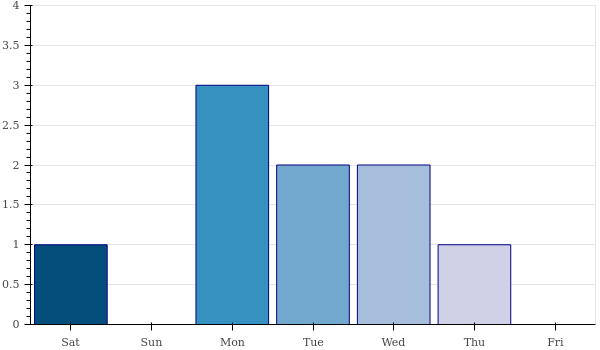 As you can see, Monday was the day with the most activity in the development category. Sunday and Friday had the least activity in the entire week. It's not surprising to me that there's less activity towards the end of the week, as people are probably busy with other stuff.
Average score, reward (STU) and time before review (hours) per week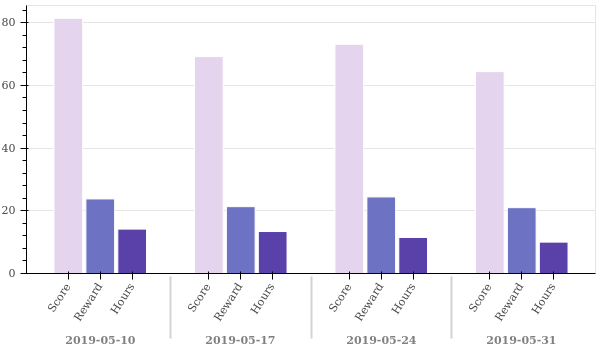 Time before review is the number of hours between the creation of the post and the time it is reviewed by a moderator.
Unfortunately the average score of contributions is down from 73.1 to 64.4 this week. The average reward has also gone down from 24.4 STU to 21.0 STU. Of course with the average score going down, this was to be expected. Finally, the number of hours it takes for us to get to a contribution and review it (on average) has gone down slightly from 11.5 hours to 10.0 hours.
Number of contributions reviewed per week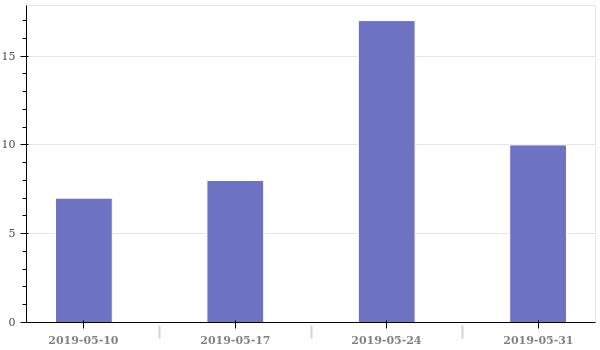 As you can see, the weekly number of reviews is down from 17 to 10. However, the number of contributions over the last two weeks (27) is up from the number of contributions in the two weeks prior to that (15). Silver linings and all that.
Contributors
Number of unique contributors per week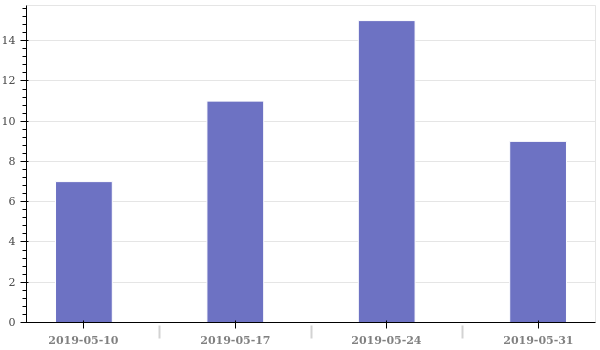 With the number of reviews going down this week it's unfortunately not that surprising to see the number of unique contributors go down from 15 to 9 either.
Most active contributor(s)
Everyone was equally active this week, so here's just a list of all the contributions:
Moderators
Same as usual, Helo is the only moderator currently reviewing contributions.
Number of reviews per weekday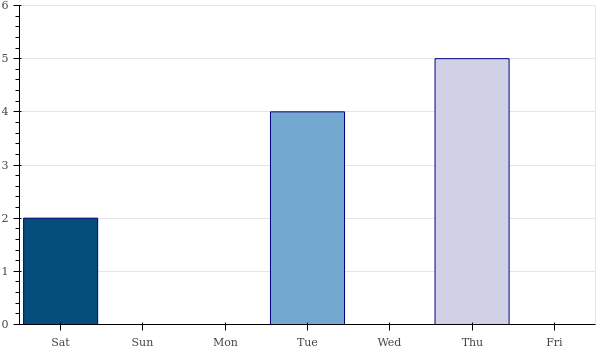 As you can see, Thursday was the day where Helo reviewed the most contributions in the development category. On Sunday, Monday, Wednesday and Friday he didn't review any contributions. Of course a couple of these days were in and around the weekend, and so he was probably relaxing like the rest of you!
Number of contributions reviewed per moderator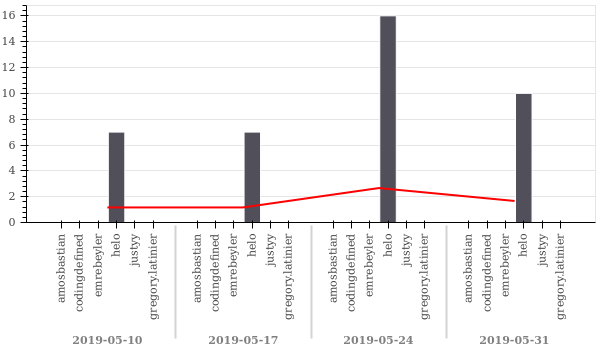 Average score given per moderator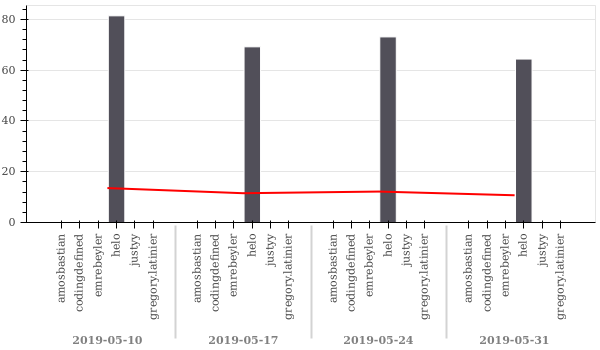 Task request(s)
This request for a developer is for building a new GUI with the fresh assets. New content for the assets will be built in tandem with the GUI. The designer of the assets is active in the Gridcoin community and will be around for consultation and to modify assets as needed.

The total bounty for implementing the fresh assets in a new GUI is 512,000 GRC.

Any person or team seeking to claim the bounty must contact one of the following core developers through Github or on the Gridcoin slack server.
---
Also, if you think there is anything that can be worded more clearly, then please let me know!