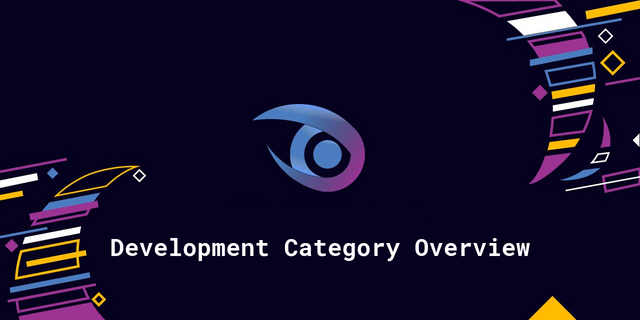 https://github.com/utopian-io/v2.utopian.io
2019-04-19 15:00:00 UTC to 2019-04-26 15:00:00 UTC
This is a weekly, semi-automated post where I will show some statistics and graphs of the development category. It will also serve as a showcase for the staff picks and task requests that were made in the current week. If you have any suggestions or things you'd like to see in this post, then please let me know!
Previous posts
Top contribution(s)
"Some important functionality was added in the latest round of development, giving users more control over their content on KURE. Needing to edit and update a post or comment is often necessary, since we all make mistakes or forget things. That's why being able to edit and update posts and comments on Steem is a crucially important feature to have which brings high value to the KURE app. This functionality brings KURE towards greater completion as a greatly significant competing front-end for the Steem blockchain.

In addition to working on getting the edit/update functionality working, I fixed some bugs and issues that were brought to my attention. This led me to move the individual community fetching to Redux. As such, I also implemented the infinite scroll functionality on the individual community pages. This brings infinite scroll to all pages except for the general Communities page." - @krnel
Category summary
There were 10 contributions of which 9 have a chance of being rewarded, or already were rewarded.
The average score was 74.9 with an average reward of 24.8 STU from Utopian.
The total reward from Utopian for development contributions this week (so far) is 223.1 STU.
There were a total of 8 unique contributors in the category. Unfortunately there weren't any new contributors.
Score distribution in the development category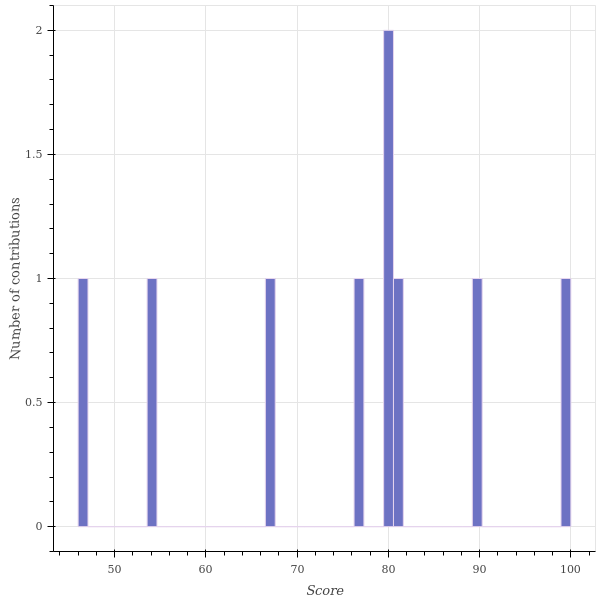 Number of contributions per weekday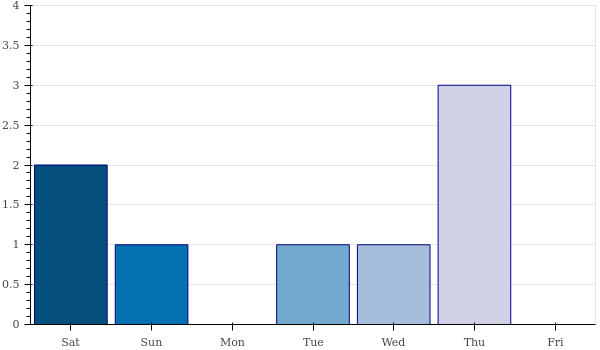 As you can see, Thursday was the day with the most activity in the development category. Monday and Friday had the least activity in the entire week.
Average score, reward (STU) and time before review (hours) per week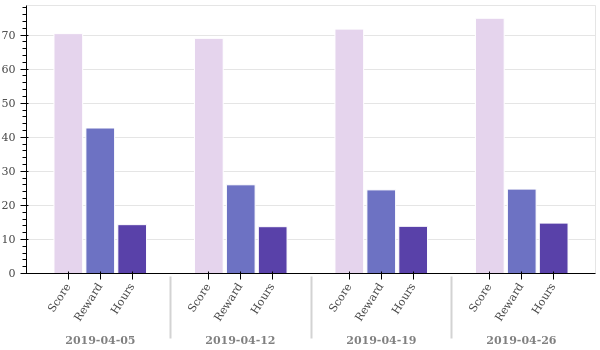 Time before review is the number of hours between the creation of the post and the time it is reviewed by a moderator.
The average score of contributions has gone up from 71.8 to 74.9 this week, which is a good indication that the quality of contributions has also gone up! The average reward, just like the average score, has also gone up (from 24.6 STU to 24.8 STU), which is of course great for our contributors. Lastly, the number of hours it takes for us to get to a contribution and review it (on average) has gone up slightly from 13.9 hours to 15.0 hours.
Number of contributions reviewed per week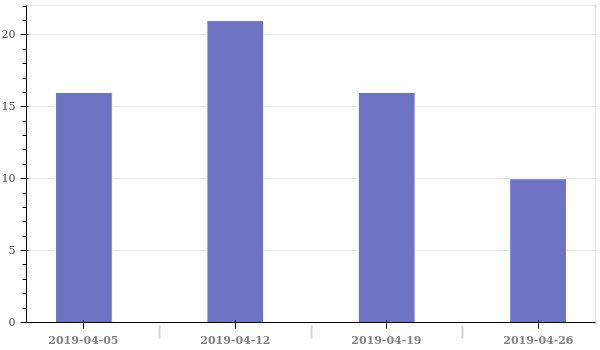 As you can see, the weekly number of reviews is down from 16 to 10. Unfortunately this seems to be following a trend, as the number of contributions over the last two weeks is also down from 37, in the two weeks prior, to 26.
Contributors
Number of unique contributors per week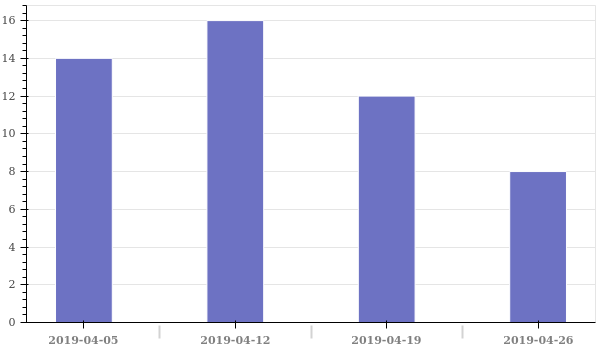 With the number of reviews going down this week it's unfortunately not that surprising to see the number of unique contributors go down slightly from 12 to 8 either.
Most active contributor(s)
Well, with there only being 10 contributions this week, everyone who submitted something were as active as each other. Don't really have anyone specifically to highlight here this week.
Moderators
@emrebeyler reviewed 3 contributions with an average score of 74.5.
@helo reviewed 6 contributions with an average score of 75.2.
The usual suspects!
Number of reviews per weekday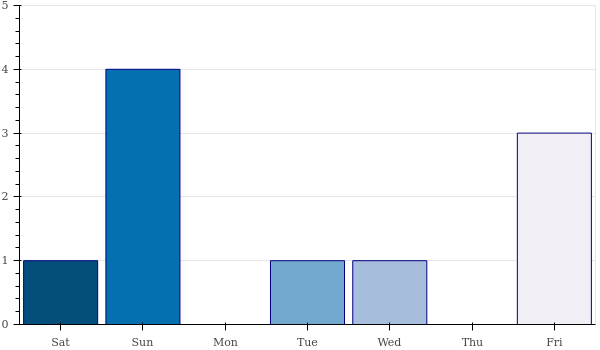 As you can see, Sunday was the day where we reviewed the most contributions in the development category. On Monday and Thursday we didn't review as many contributions as usual.
Number of contributions reviewed per moderator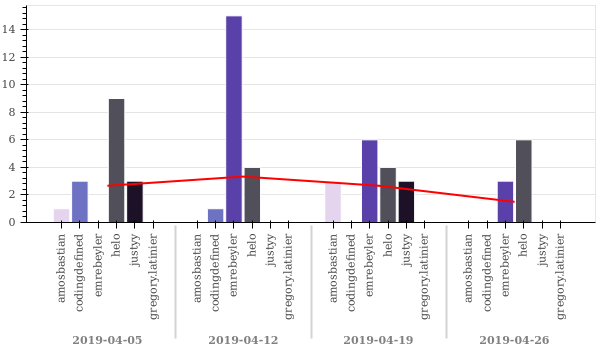 Average score given per moderator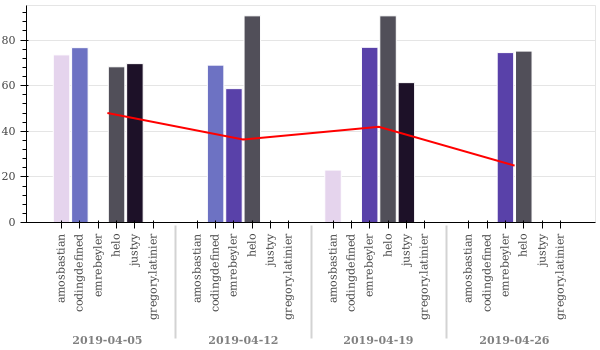 Task request(s)
"For the first task (30 STEEM bounty) we would like you to add 'keychain support' to 'steemgigs.org'. This will lay the framework especially for 'wallet transactions' which will eventually become rampant across SteemGigs.

In the second task (80 STEEM bounty), we will like to improve SteemGigs' SEO by adding in 'server-side rendering'. (As for 'SSR', i am not very sure as to whether this is the correct term or the correct solution altogether, so we will need your experience and expertise in this regard)" - @surpassinggoogle
---
Also, if you think there is anything that can be worded more clearly, then please let me know!