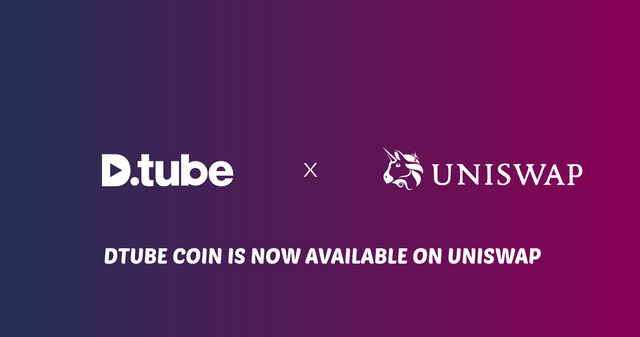 As some of you may know the popularity of decentralized exchanges is rapidly increasing. Uniswap is the current the most popular one for decentralized finance.
We are pleased to announce that Dtube Coin is now tradable on Uniswap.
How it works
We created a Wrapped DTube Coin, on the Ethereum blockchain.
Token Address: 0xd2be3722b17b616c51ed9b8944a227d1ce579c24
---
First of all, you need to install Metamask to access this feature. If you have metamask you would be able to access the connect metamask button from your channel.
Swaping DTube coins to the Ethereum blockchain is done through the UI. Simply go to your channel and click the 'Connect MetaMask' button to get started. This allows you to send your existing DTube coins to Ethereum (MetaMask), but also to move from Ethereum to our native chain.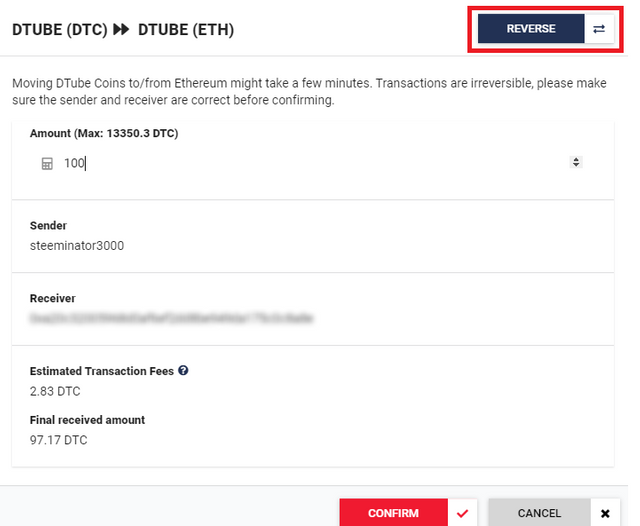 When converting to Ethereum, a small DTC fee corresponding to the Ethereum gas fees is deducted. The popup should give you an estimate of the fees.
How to trade on Uniswap
If you have succesfully moved some DTube Coins to your MetaMask, you should see your DTUBE balance in the Uniswap dapp.