สวัสดีค่ะ เพื่อนๆ ทุกคน☘️🌸 Hello Everyone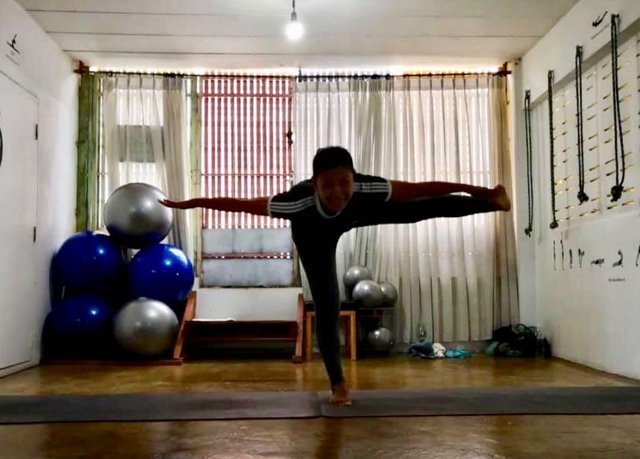 วันนี้เราก็จะมาอัพเดทการเรียนโยคะของเราอีกครั้งนะคะ หลังจากที่ได้พักการเขียนไปหลายวันตั้งแต่วันเสาร์ที่ผ่านมาจนถึงวันนี้ เนื่องจากมีภารกิจยุ่งหลายอย่าง ก็เลยไม่ค่อยได้เข้ามาเขียนติดต่อกันทุกวัน อย่างที่ตั้งใจไว้สักเท่าไหร่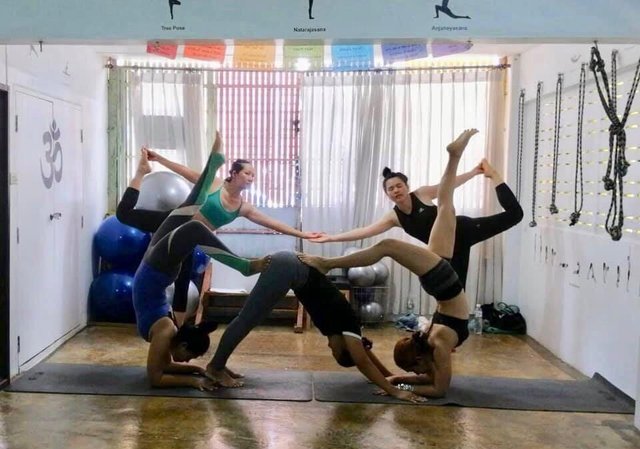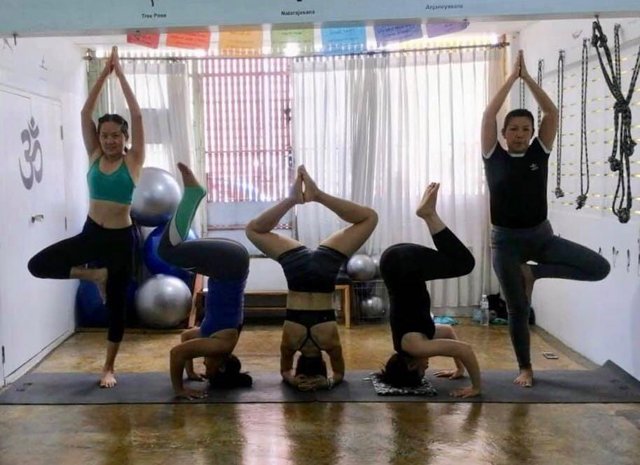 Today, I would like to update my yoga class again. Since the last post on Friday, I had a lot of thing to do and I haven't had time to write.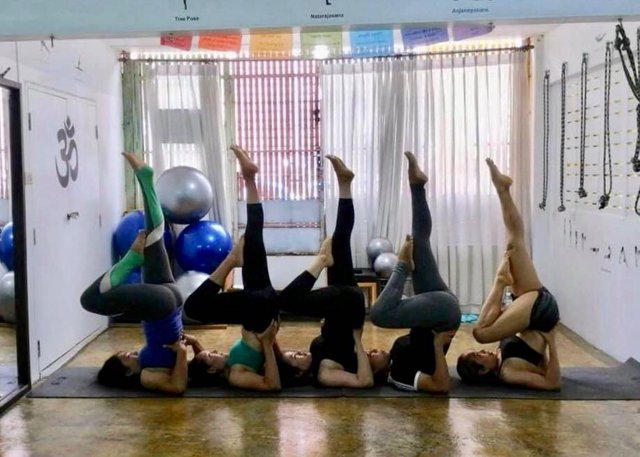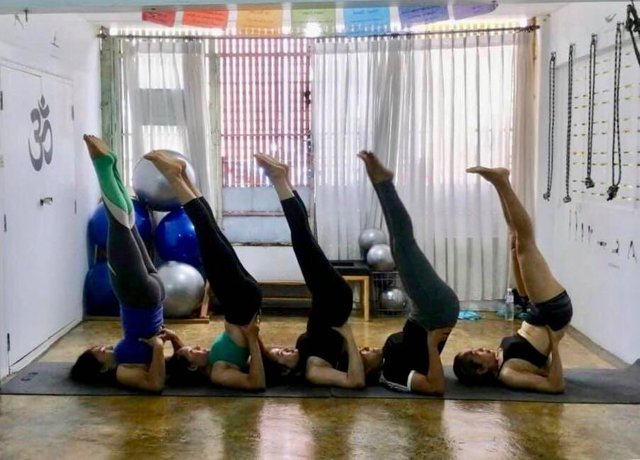 สำหรับคลาสที่เรียนในวันนี้จะเน้นเกี่ยวกับการยืดเหยียดเส้นขาแขนและลำตัว รวมทั้งการบิดทวิสท์ต่างๆ ให้ร่างกายมีความยืดหยุ่นมากยิ่งขึ้น เพื่อให้ง่ายต่อการเล่นท่าที่ต่อเนื่องต่อไป โดยจะไม่ทำให้กล้ามเนื้อในส่วนต่างๆ ของร่างกายเราไม่เกิดอาการบาดเจ็บนั่นเองค่ะ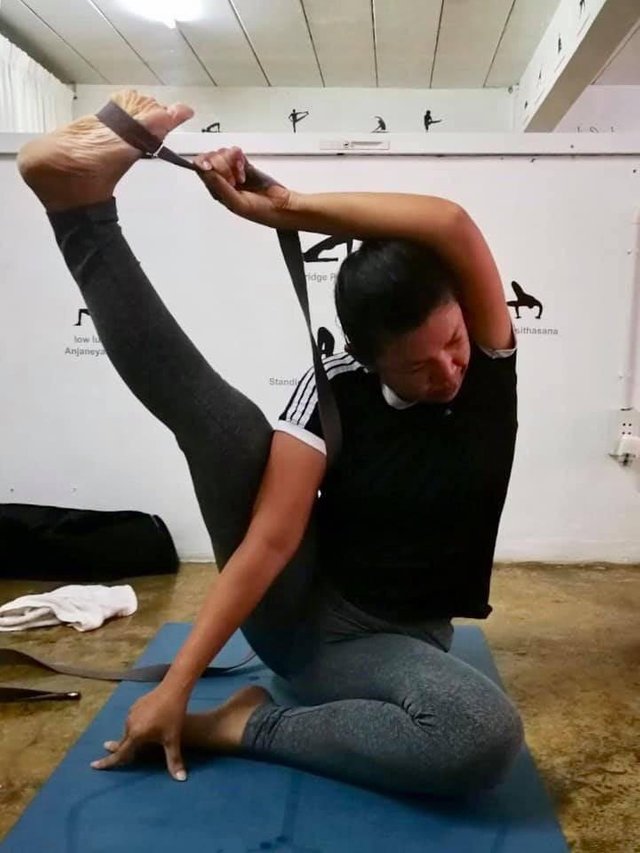 My today's class was about stretching the legs, arms and body Including twisting, giving the body more flexibility make it easier to continue to the next movement which will not cause injury to muscles or body.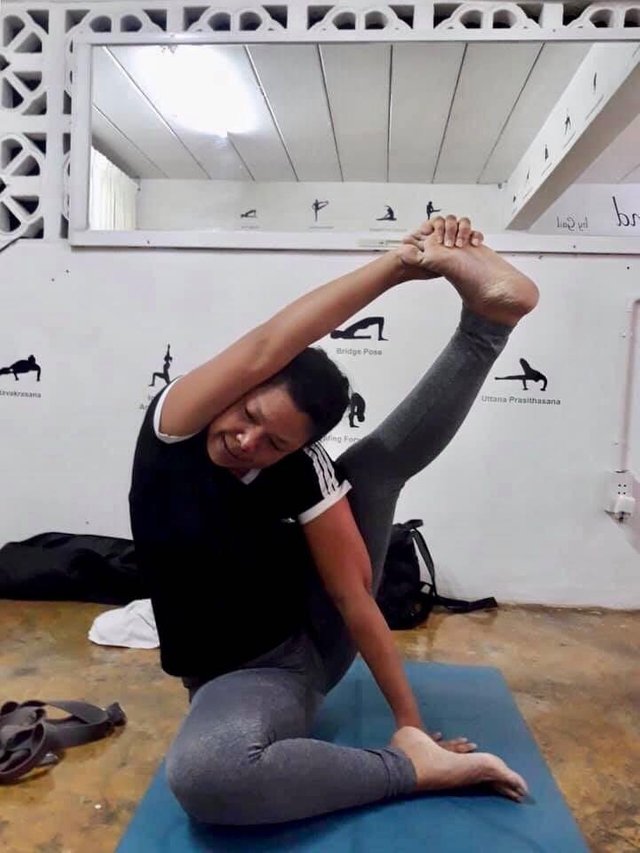 ตรงนี้แหละที่ถือเป็นส่วนที่ยากสำหรับเรา เพราะร่างกายแขนขาลำตัวของเรานั้นมีความตึงมากกกก-ถึงมากที่สุด ตึงระดับ 10 กันเลยทีเดียว เวลายืดเหยียดแต่ละทีก็จะมีเสียงร้องโอดโอยตามมา 😂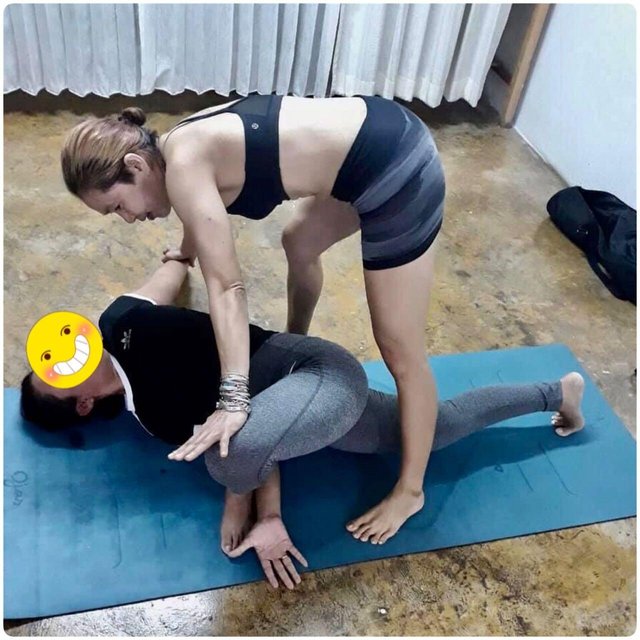 ฆ่าฉัน ฆ่าฉัน ให้ตายยยยย ดีกั่วววว 🎶😭😂
This is a difficult part for me. Because my body legs and arms are very tight. Each time stretching out, I will cry in pain. 😭
และนี่ก็เป็นเรื่องราวของเราที่นำมาแบ่งปันกันในวันนี้ สุดท้ายนี้ ต้องขอขอบคุณ @steemit @esteem ที่มีพื้นที่ให้เราได้แบ่งปันสิ่งที่ดีๆ ต่อกัน รวมทั้งเพื่อนๆ ทุกคนที่คอยสนับสนุนกันเสมอค่ะ
Thanks to all for your support.
เปิ้ล 🍏 @patinya103