Hello everyone.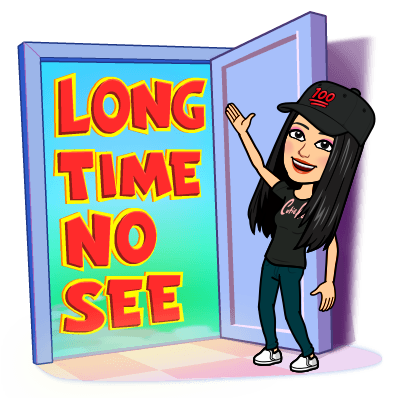 It's been a long time since I posted an Ulog. I am too busy these days with school stuff cuz exams start on 5th November. So I'm studying like crazy though I have finished studying all the things but I've still got to do the revisions. So I'll try to do my best to post here on Steemit.
This Ulog is on yesterday; Wednesday.
Yesterday, I woke up a bit late at about 4.45 am. After studying some literature lessons, I got ready to go to school. While I was combing my hair, sis asked me to help her with the newly bought mechanical pencil. While I was doing it, time flew quickly. When I looked at the clock it was already 5.40 am. I threw the pencil away and combed my hair quickly.
Then I got on the school bus and arrived at school. Normally, Wednesday is some kinda boring day at school because we have double periods of English literature and science.
The Math period was free cuz our teacher was absent yesterday. So we kept blabbering about some things. Then the literature period came, normally the period which most of the students sleep. Yesterday, we did the short story 'Wave' which is about the story of a woman named Sonali who had survived the only known tsunami that occurred in Sri Lanka in 2004. The story is full of sorrow and if you are too sensitive, you might even get tears. Yesterday, no one slept maybe because it was an emotional story. You can also read the extraction hereor you will also be able to buy it maybe in a bookshop in your area or you can order one.
Then in the last two periods, we had Science. Yesterday, the lesson was Inheritance and our teacher explained us Mendel's experiments and his theories and his observations. I was listening to her without even closing my eyes because it's one thing that I had some doubts about. She was writing a lot of things on the board while explaining and I saw my friend who was sitting next to me spraying water to her face. I was also feeling too sleepy but I couldn't take my eyes off the lesson.
After a long description, she finished explaining and she asked us to take our books and write a note. In the note, the teacher said "as Mendel said...." and when the teacher paused, my friend peeped at my note and I also peeped at her note to see what trouble she was having with the note. Then I saw that she had misheard the word 'Mendel' as 'mentally'. I know it's not that much fun but I was having a little laugh and then she looked at my note and looked at my face and she burst out a biiiig laugh.
That moment, the whole class was too silent and so did the whole environment. But my friend broke that silence and she automatically burst a laugh. But fortunately, before she laughed longer, she remembered that the teacher was in the classroom and that the whole classroom was silent. Then she was too silent and the whole class started to laugh; not at me, not at my friend, but at her very short and noisy laugh.
I was too frightened for a second that the teacher would tell us to go out of the classroom but I couldn't help laughing. And the teacher was also smiling. My friend was also laughing and I was unable to stop laughing. My other friend was also laughing and she asked me what happened. But I was helpless. I also got tears by laughing. I was unable to tell her because I couldn't stop laughing.
After laughing for about 3 minutes, I looked at my notebook and it was wet from my tears. I don't know what happened that time but tears were flowing on my whole face. After a while, the class was also silent but the three of us; me, the one who laughed hard and my other friend. We were still laughing keeping our heads on the desks. Then finally, we were able to control our laughter.
It was when we realized that it's not something that much fun. We had been laughing for nothing. But you know laughing is good for your health right? But after laughing I even got a big headache.
Even when I returned home, my head was hurting so badly so after taking a wash and lunch, I went to bed. Then I woke up at about 7.30 pm and started studying English literature. I studied till about 11.00 pm and I wrote some essay type questions on 'The Bear'.
Then I was feeling sleepy but I didn't want to sleep. Then I took the phone and played some mini-games on steemitgoldminer. There are a lot of mini-games to play there. So just don't forget to visit www.steemitgoldminer.com and play some games when you feel bored.
I played those games till about 00.15 am today. Then I wasn't feeling sleepy anymore but I was bored and some kinda afraid to stay awake and study more. So I went to bed and took a long sleep till 7.00 am because I didn't go to school today.
And one more thing,
Did you hear about the Teen community me, @mashiliyanage and @justaboutart are working on?
We created the #tos tag which stands for Teens On Steem
So that we can make Steemit a better place for teenagers.
So if you are a teenager, you can also use this tag.
You can follow our account @teensonsteem
You can join our Discord chat here.
Thanks a bunch for stopping by
Have a good day or night!
Gotta go now
Until we meet again ❤