Guys I am so happy to announce That my first child was born today... Im not talking about a human though.
Im talking about my first program designed from me from the ground up... starting from a blank page This isnt that important for you guys to know, just a major MAJOR probably the biggest milestone in my life in terms of what ive been trying to do and actually stopping and taking the time to learn how to do it instead of just trying to wing it.
So what is is ????
@trx-steem is now an Automated exchange from TRON -> STEEM
I'm not making an "official" launch yet because I have to monitor my baby closely before hes ready to fend for himself. This will Probably have a few stages of fixes which is to be intended / because I need to see how the code fails inorder to know how to prevent it from happening, this only comes with testing from many different scenarios.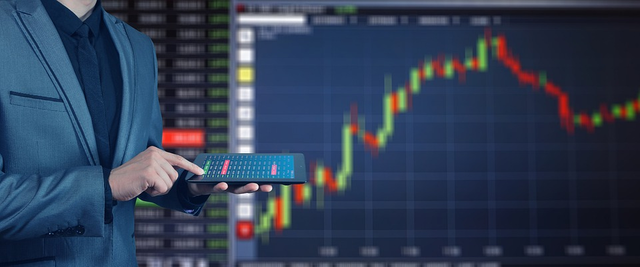 TRX Address:
TUep3qrvP4QwqHtoXJjdQ6Q7JRQdyuaJQH
Send Minimum 10 tron to above address
ONLY PUT YOUR STEEM NAME IN MEMO all lowercase
| Good Memos | Bad Memos |
| --- | --- |
| steemegg | STEEMEGG |
| joshh71390 | Joshh71390 steemit |
| minivoter | @minivoter |
| se-payout | my user name is @se-payout |
If you send the memo form tron with anything except for just your username it will not be sent out , i will have to look at it and manually stop the bot / edit the code to delete the other stuff and then send it out. so please i insist only put your steem account you want the payment to go.
Please dont worry about having conversations with my tron wallet or being polite just put your steem account without the @
EXAMPLE : if I wanted to send 100 tron my transaction would look like this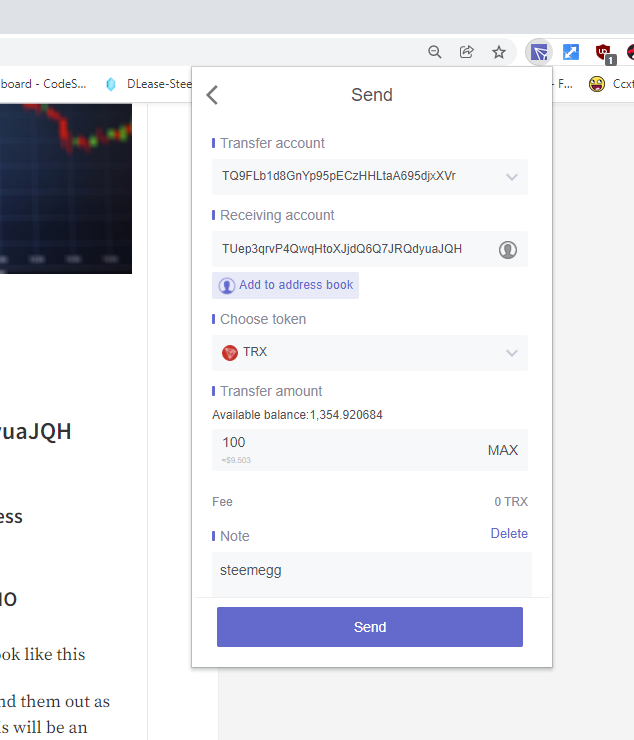 The program will then process the pending orders and send them out as them come in based on the price at of steem and tron. This will be an automated process in the next few days, but for right now I have the sending portion of it attached to a "switch" so i can check the posts first then send it out once i press send.
One final note -> Steemegg token holders will recieve some sort of added profit payout from this service... I dont know what the rates would be yet or what the ammounts would even look like but it is in the timeline for sure once we launch for good so keep that in mind if you still need a reason to delegate.