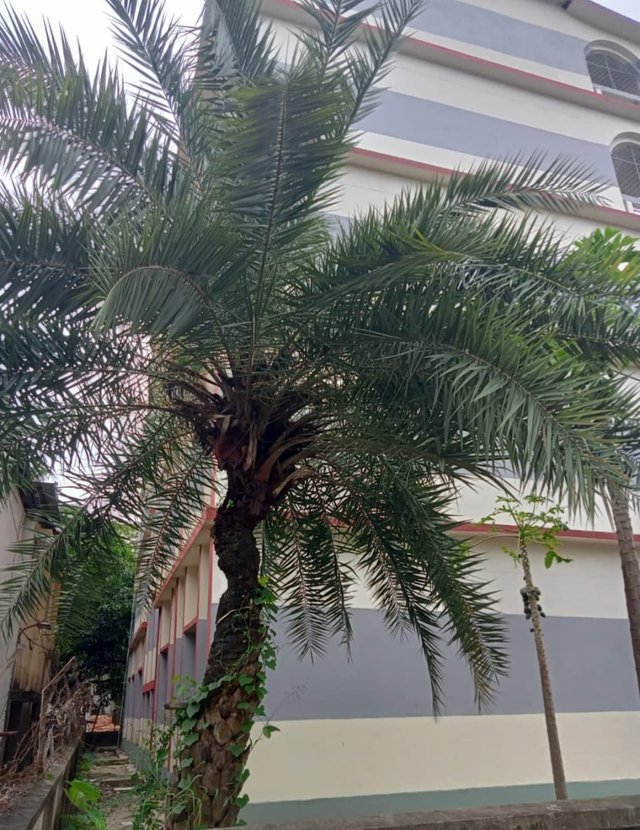 Palm trees. Not so well known tree in our country. This is because the tree grows mainly in the tropics. That is, tropical regions are more suitable for growing date palms. The countries of the Middle East are tropical. So there are a lot of date palms here. In the tropics (such as Dubai), date palms are found one after another. In this way they are doing very good business by planting huge date palms. The date business is not a small business.
The owner of dates is doing business worth lakhs of crores by selling these dates abroad. Although the main business of the Middle Eastern countries is oil mining, the date trade has taken them far ahead.
---
I use my camera to Shoot or captures Pictures. I am not an Official photographer.
Besides Shots I have edit photos with my phone! Sometimes I Will share edited photos. I edit photos to make them look More gorgeous.
---

I do use Polish to edit photos. So that my photos looks very nice and more gorgeous. You can do anything with your picture using polish. I do recommend you to use polish as your photo editor. You can easily download it from Below


For Android || For IOS

---
Earn Crypto for Publishing and Reading Join Now - Registration is Free and Instant. Publish0x is a Blogging website where you can earn money just by tipping peoples. You can also Create post there and earn by them. Join the awesome Website Today!


---
---
** TᕼᗩᑎK YOᑌ **
ʄօʟʟօա | Share | ʊքʋօȶɛ