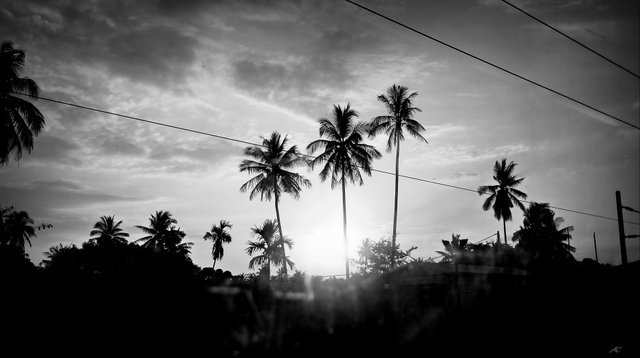 Read "Train rides... and sunsets..." on TravelFeed.io for the best experience
---
When was the last time you took a train ride?
Not an LRT or MRT or monorail or tram
An actual (choo choo) train that takes you out of town... faraway to another city... that kind! Well, this was an electric train (no, no choo choos) but you know what I mean...
Not sure about you, but for me it was ages ago... almost when I was a kid... until recently when we decided to take a trip to Penang, up north of Peninsular Malaysia... from Kuala Lumpur, the capital city.
A journey that used to take eight hours on the trains of by-gone days... now took us four hours, yes, halved... not that it was a speeding train - there were some stops at some major towns and stations, but we went a maximum speed of 160 km per hour so we made good time.
The trip going wasn't much to talk about as it was a night train... but the return... ahaaa....
Departure at 1830hrs, meant sunset onboard!
And boy, did we get a sunset...!
And I sat on the right, I mean correct side too!!! That helped...
Sunsets follow me around... did I tell you?!!
I have a 'magic window' at home... that yields me plenty of memorable sunsets...
And now on the train...
Let's have less talk, and more photographs, shall we...
Do note though that capturing shots through double glazed (or whatever) train windows will give you reflections, so you will see some as well as it is a moving train, sooo... keep these points in mind when you view these shots!
Now that I got the disclaimers done, let's have a look!
All aboard.........................!


---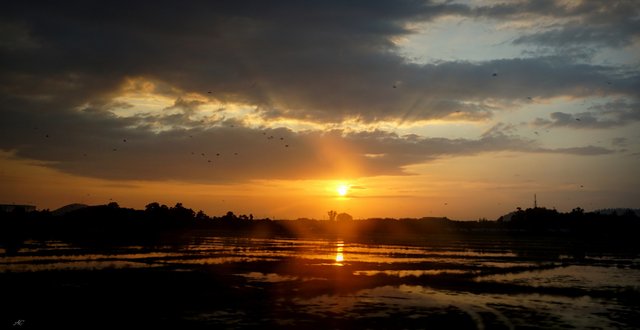 This is a sample of what we got, during the journey...
Yeah! I couldn't wait to show you... lol
Now we go to the start, from the station...
---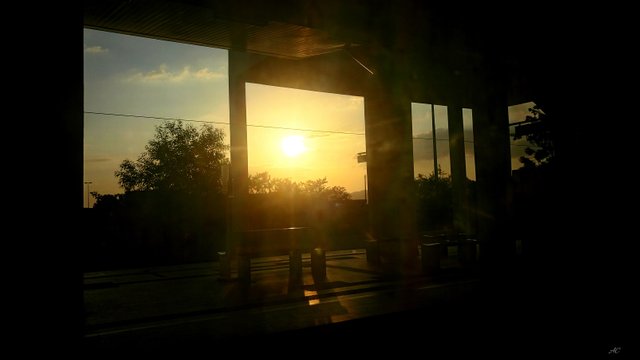 See... it was promising even from the station platform itself!
This was just before the train started moving
---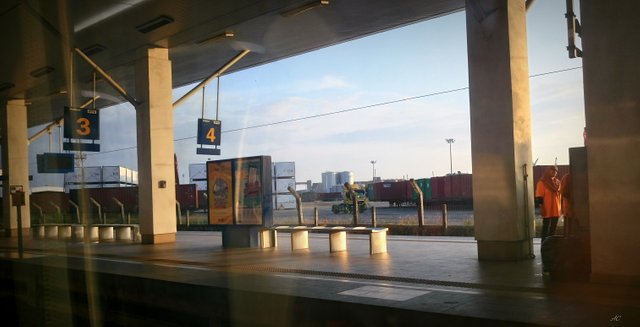 Poor unlucky people who sat on the 'wrong' side... 😁
---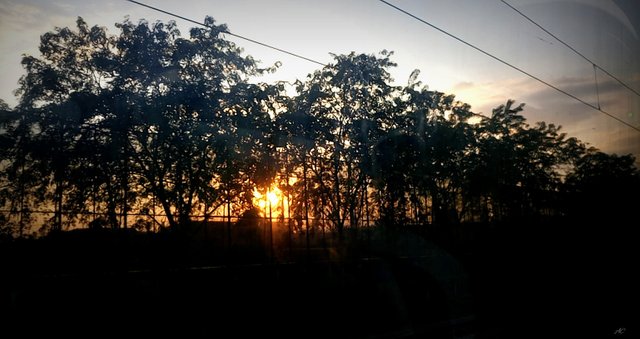 The start of the chugging along...
And the sun teasing through the trees
---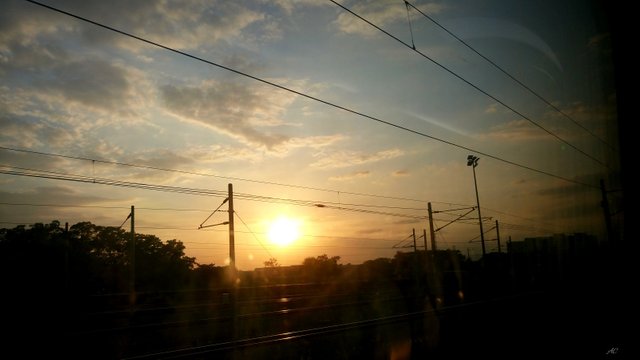 Let me also warn you that you'll be seeing lots of train electric cables, poles, overhead connectors, etc...
It's a train track!
What did you expect!!!
I think it helps give one the ambiance and mood that tells you, you're on a train!
---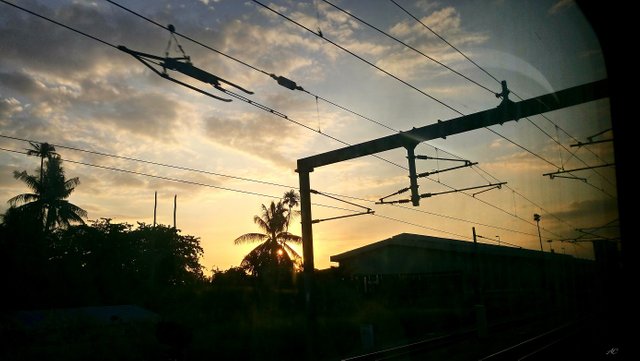 Seeeee....
More ambiance! 😉😄
But don't you love the glow...
---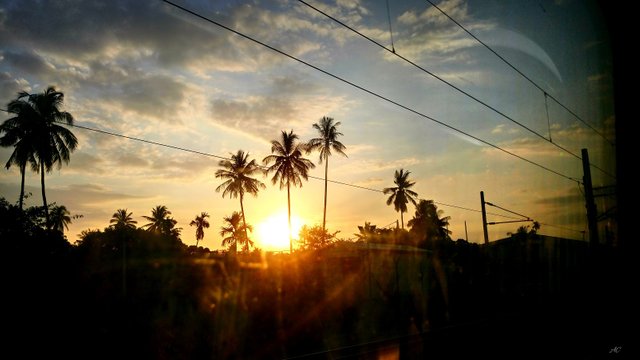 Ohhhh, Malaysian coconut trees...
A sure-fire sign you're in a tropical country!
Nothing beats sunsets and coconut trees, right?!
I had to give you the colour, read, "colour sunset" version of my opening shot!
---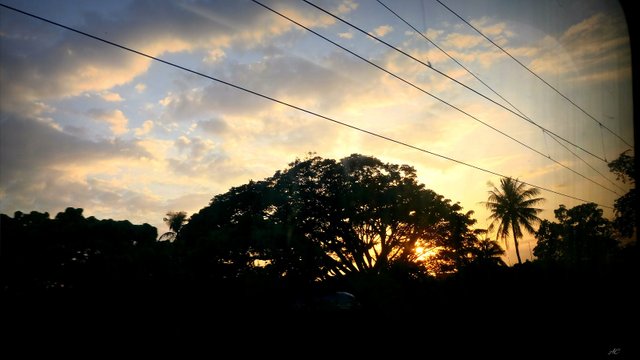 ---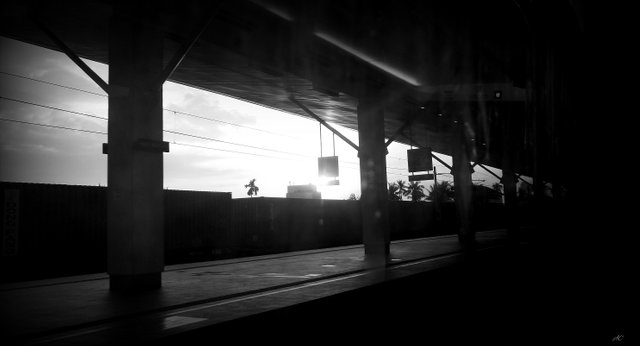 A monochrome of a station platform
Stark black and white, of pillars, hanging signs...
---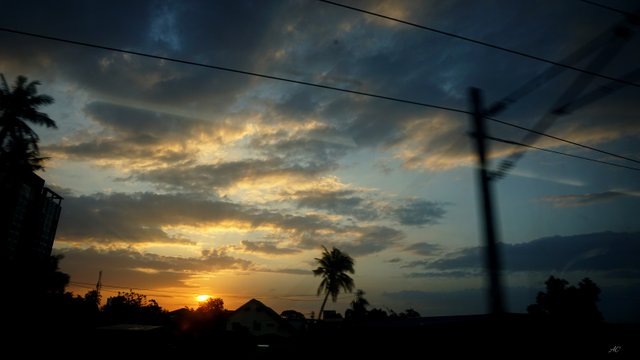 Countryside and the sunset again
Drink it all in...
Before the sun goes away
---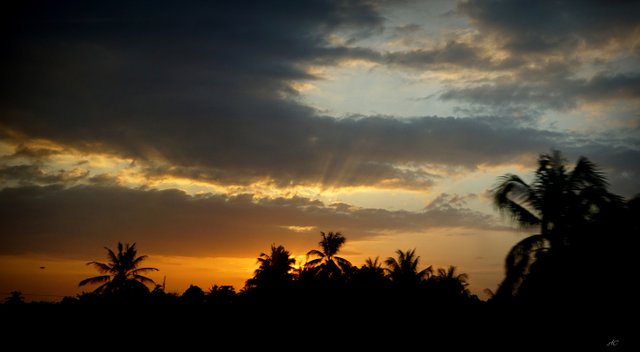 ---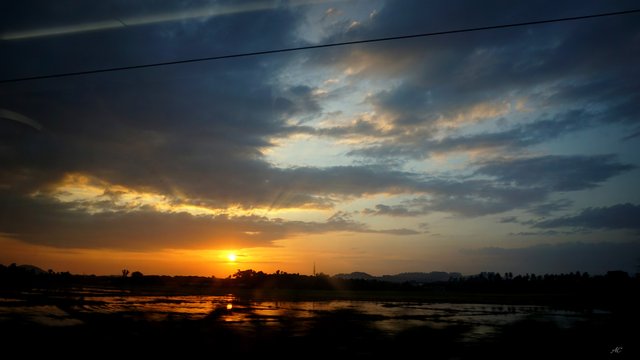 And finally, reflections when we passed a paddy field
---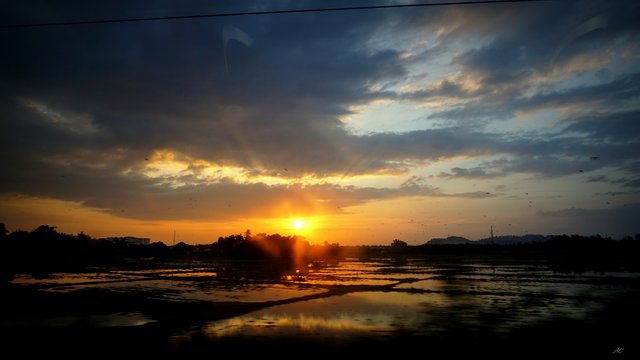 What do they say about the holiday starting with the journey, not just the destination... well, it also does not end when you check out...
Enjoy your journeys home too
Well, at least stay awake awhile to enjoy some part of it! 😏
Happy trails!
---
Captured with SONY A5100 and Xperia M5 | © image & text original content | click image for full screen view
Posting this for #monomad by #monochromes ~ original ideas by @brumest
---



I'm with QURATOR... Are you?

---
View this post on TravelFeed for the best experience.