Here at my girlfriend @junglegirl's tribe in Northern Thailand it seems as if most activities revolve around food. Growing, farming, hunting, cooking, processing, and in this case foraging all end up on a things to do list on a regular basis. Here you can see Jungle Girl's mother leading the way for ferns, yes ferns.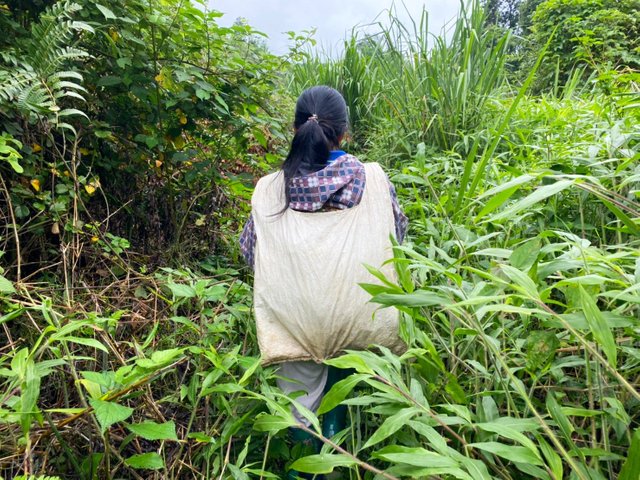 Ferns grow along side the steams going through the property. This one is just a five minute walk from their house in the village.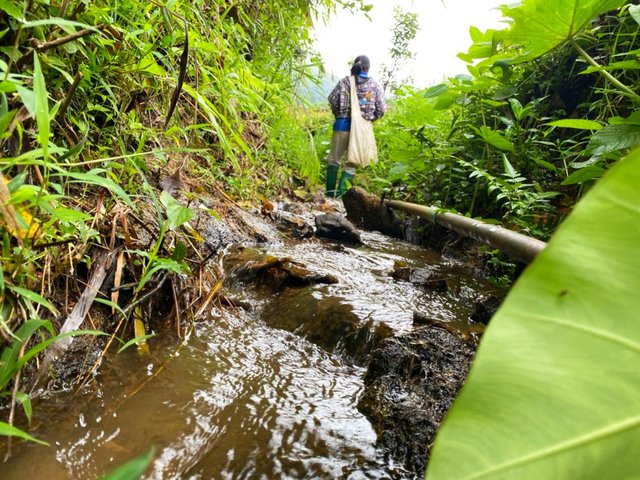 Almost two years ago, when I first started dating the lovely Jungle Girl she came back from a visit to the tribe with some ferns. I had never seen or had ferns before. She stir-fried them up and we enjoyed this delicious delicate yet crisp plant which is a type of fern. Since then I've started buying them at the local markets when I see them available which I often do not. It's become one of my favorite things to have in a stir-fry.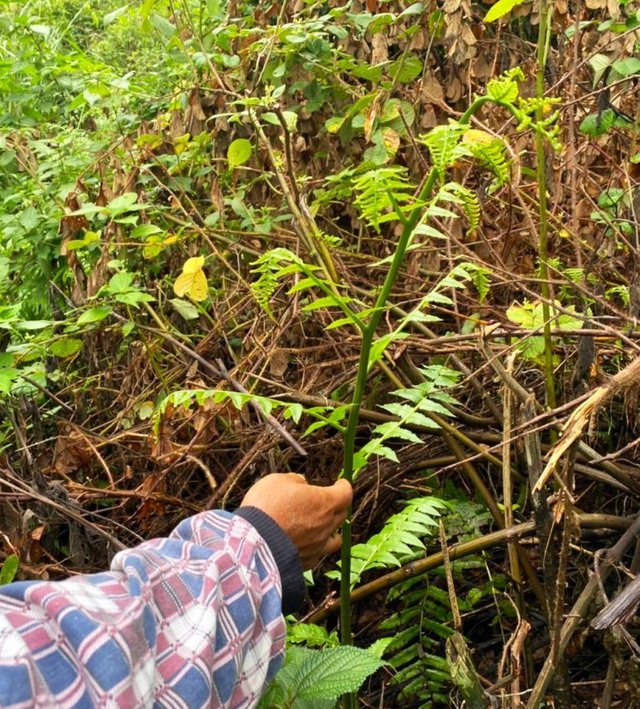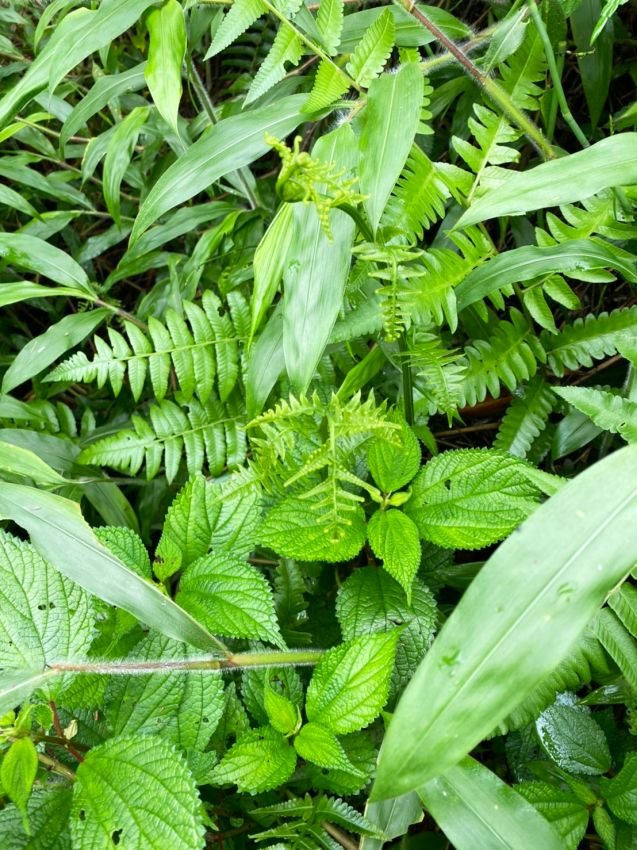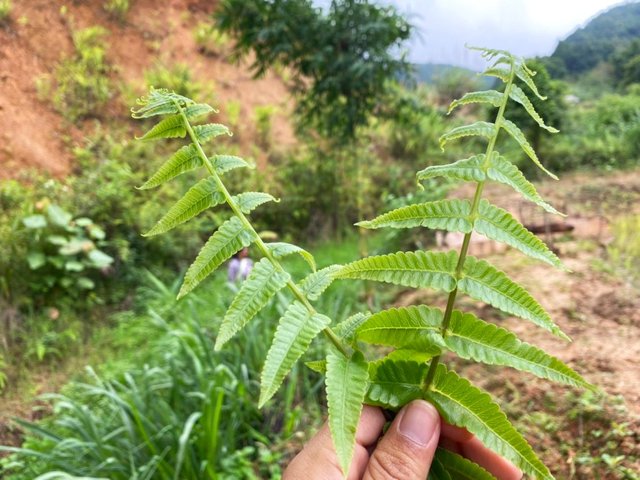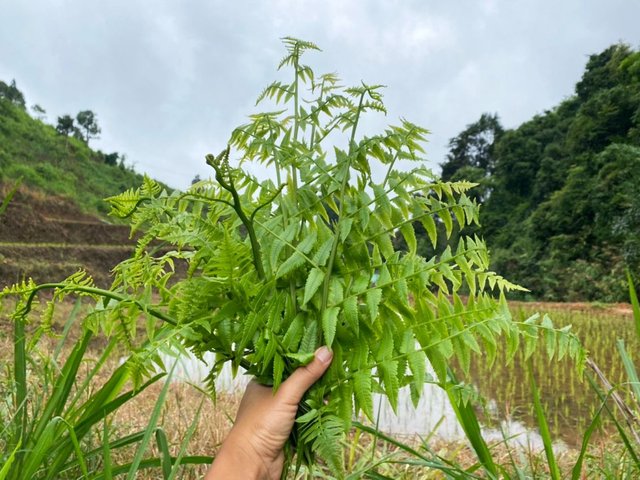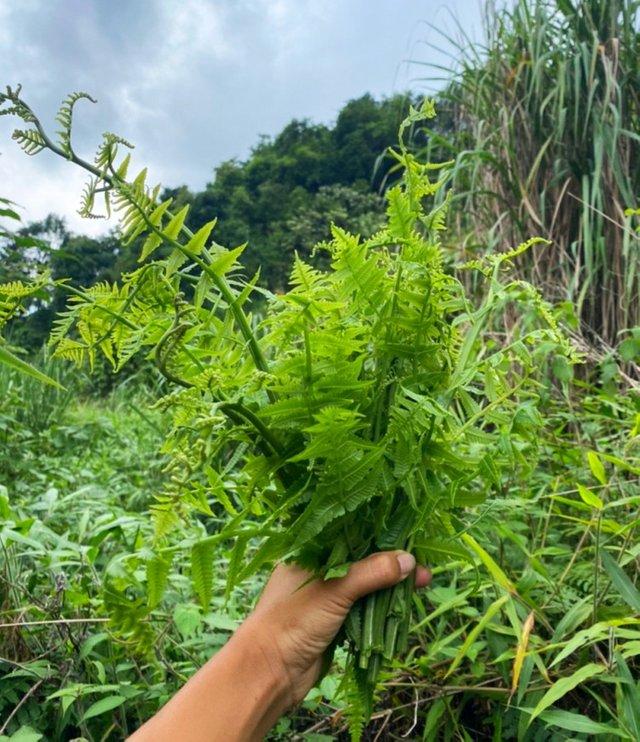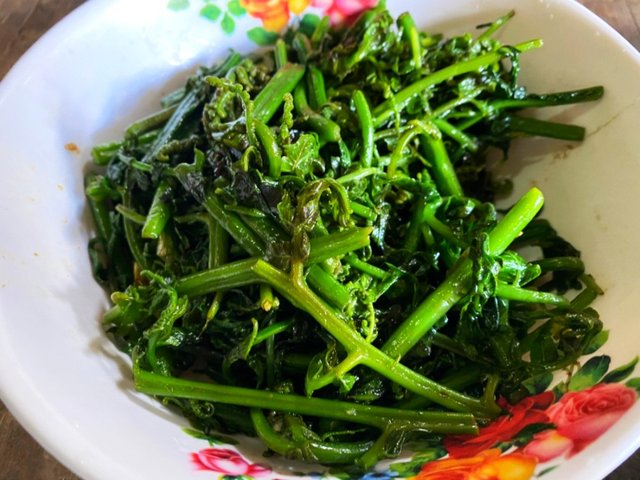 It's official, I am a fern lover! What about you? Have you discovered anything new to eat in recent years? Have you had that, "Where have you been all my life?" moment with a fern just like me? Let us know in the comments for some nice 50% and higher up-votes!
THANK YOU
Photo Credit: @World-Travel-Pro