I can't remember the last time more than a week went by without me posting anything here on Steemit. Don't worry, I am still 100% happy about the platform and I am working hard to grow my account and to build here, but you now... sometimes you just got to take a break and go on a holiday. And right now, that is where I am!
But, this is a different kind of holiday. Do you know why? It is the first time in my life I am covering all travel expenses by money earned from crypto! Isn't that cool? I am not paying for it all with crypto, but before I left, I decided to sell some crypto, turn it into Euro, and then to send it to one my actual bank accounts. And now, I am using that account to cover all the costs of my travel. Isn't that great? And of course, I am paying taxes from my profits and so - but that is something else!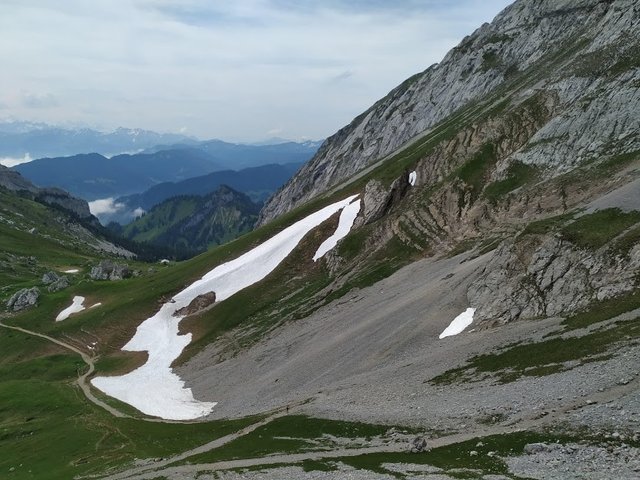 The view we enjoyed during one of our little excursions today...
It feels good - and booking through Travala was smooth :)
Do you know what? It feels so great to actually enjoy life paying with money earned from crypto. I haven't really done it much before, so this is different for me, and awesome. And I almost forgot... currently I am writing from an apartment that I found on travala.com, so it is booked through the platform using AVA tokens. It was my first booking on the platform ever.
Before the travel, I had done some research and I compared prices between Travala and Booking.com. Travala always came out better. But, when I did my actual booking, I was REALLY amazed. The difference in price was stunning. If I had booking my apartment through Booking.com, I would have paid something like 48% more than I did doing the same booking with Travala. And I will even receive 5% back when the booking is finished, so this is like a dream! :)
I will write more about the booking and the experience all in all in a later post, but just wanted to mention it here as well!
All in all.... I'll be back!
All in all, I am out there enjoying life, seeing new places with the family, and I am trying not to spend so much time in front of the computer! I'll be seeing all of you soon, and I am sorry if I haven't managed to answer all comments and so.
Keep on building and enjoy life everyone!