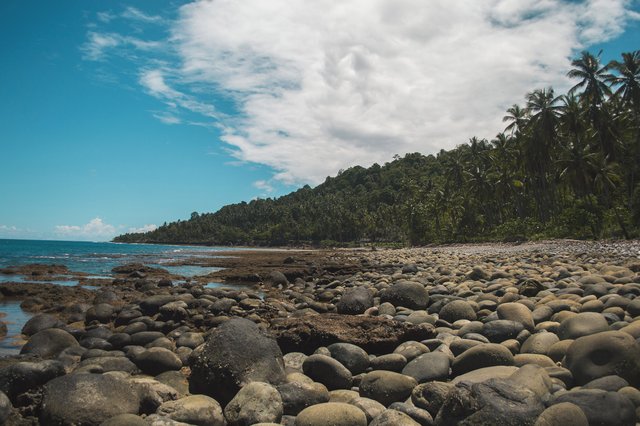 I don't know what came up to my best friend's mind but she insisted with going somewhere to relax. She probably missed me so much :P (She lives in a city 4 hours away from me and we only see each other once or twice a year). Well, there is a beautiful island just 15 minutes away from my city but these bastards decided to go to a place 5 hours away. I'm cool with some adventure so count me in!
On October 9 at 3PM, we started the long ride to Manay, Davao Oriental which is in the Eastern part of Mindanao, Philippines. After hours of the butt-aching ride, we finally got to the place at 9PM. We ate our dinner and they took out the alcohol where uhmm... I puked out some calories that I should have saved for myself to gain weight... and some asshole miles away just laughed at me. :)
I woke up early the next day and since the rest are still sleeping, I sneaked out and walked to the beach.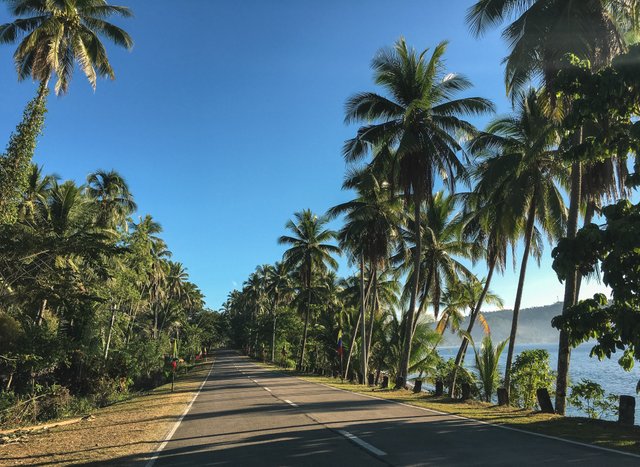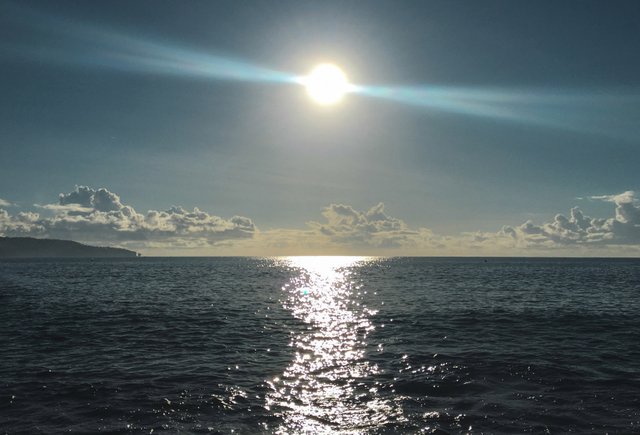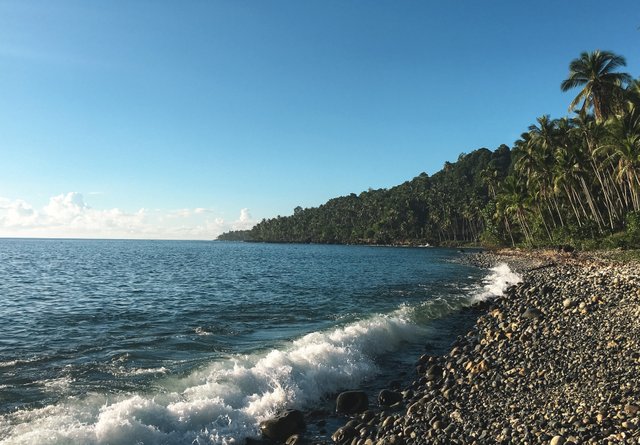 Beautiful, right? Photos above are taken with my phone because I'm clumsy I didn't bring the camera at the beach and left it at the rest house. :P
The next photos are taken with my Nikon D3200 though.


---
After eating breakfast, we went to the market to buy some food for lunch.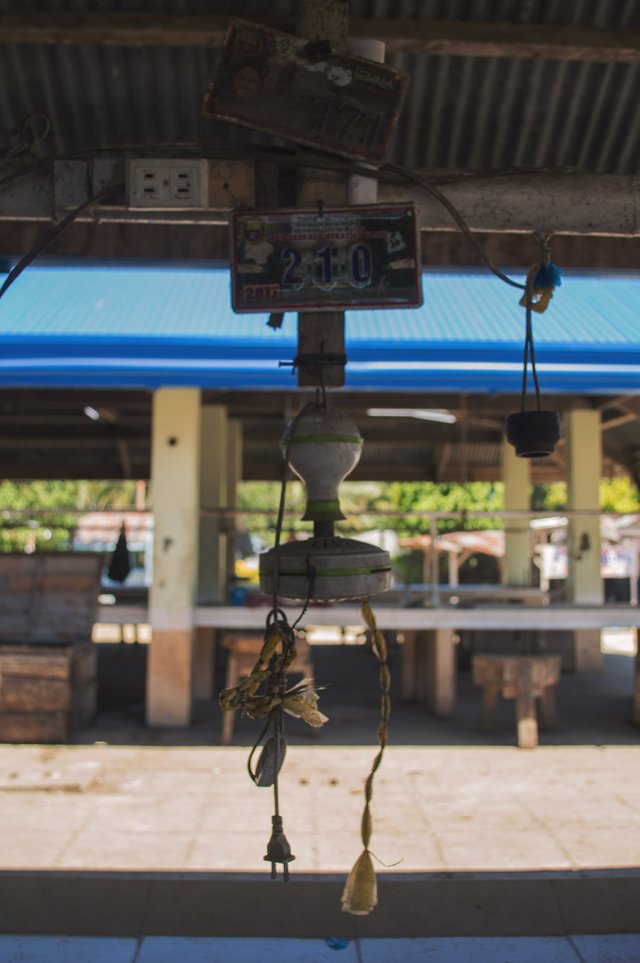 This "fan" is used to shoo away the flies. :D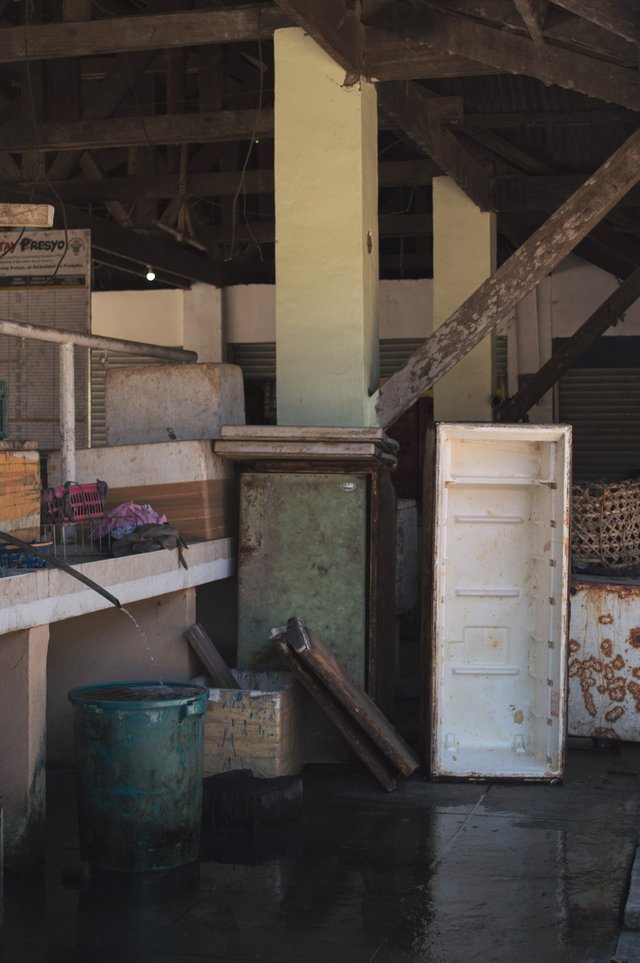 ---
And here we go with the cooking.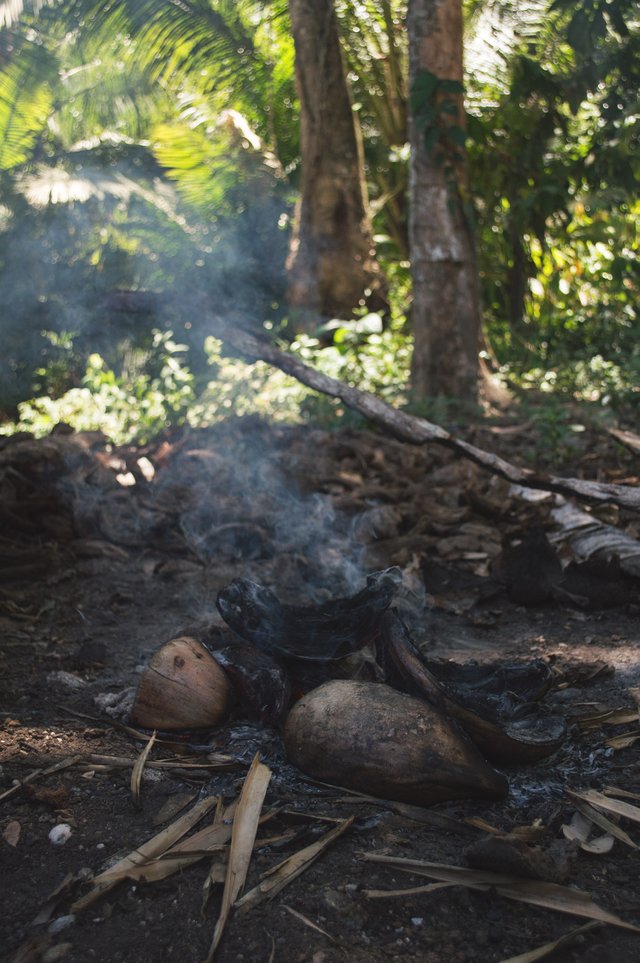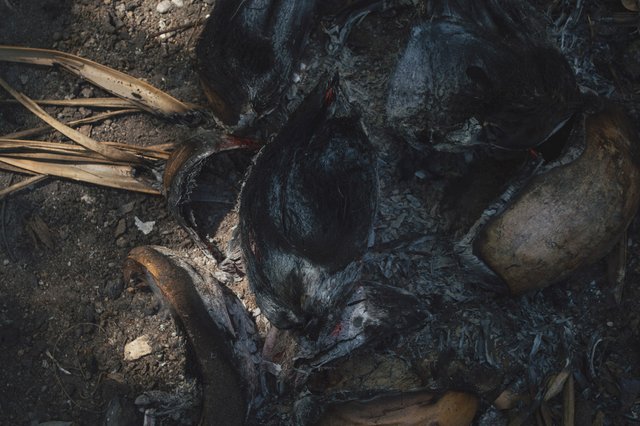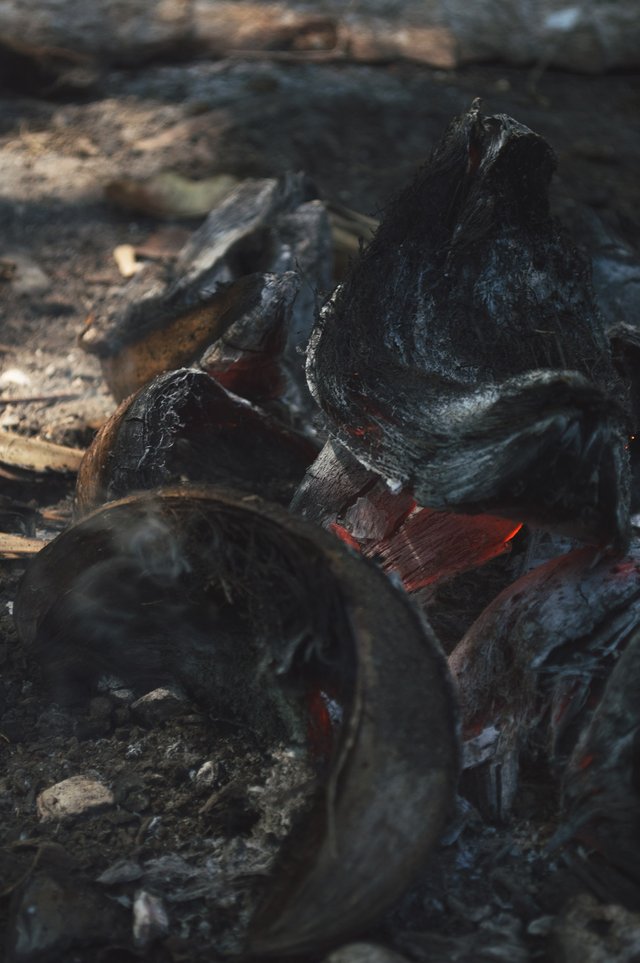 Well, they tried to use these but they were having a hard time maintaining the fire so they gave up and just bought some coconut charcoal instead. (And I just took pretty pictures)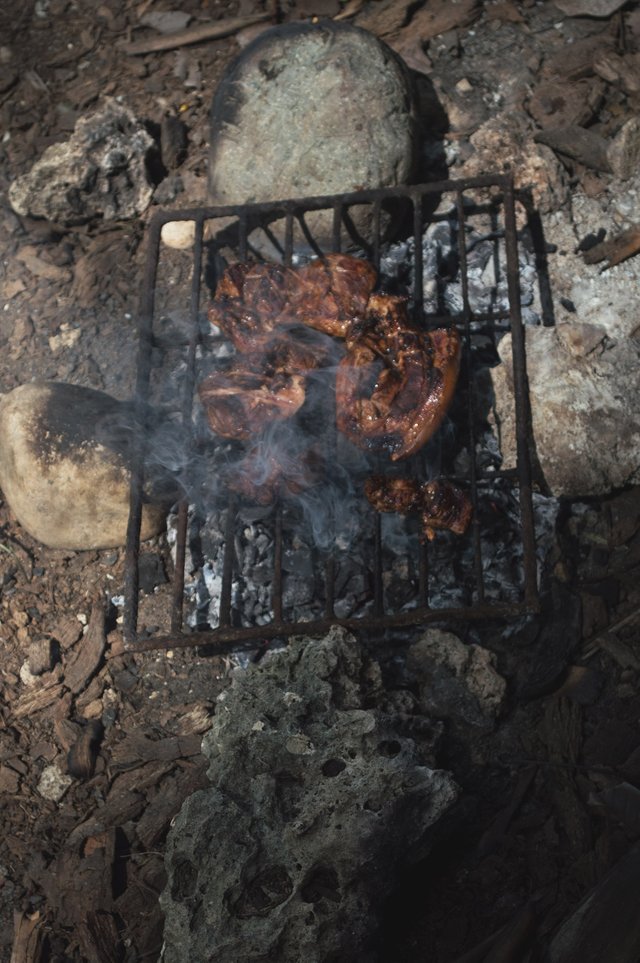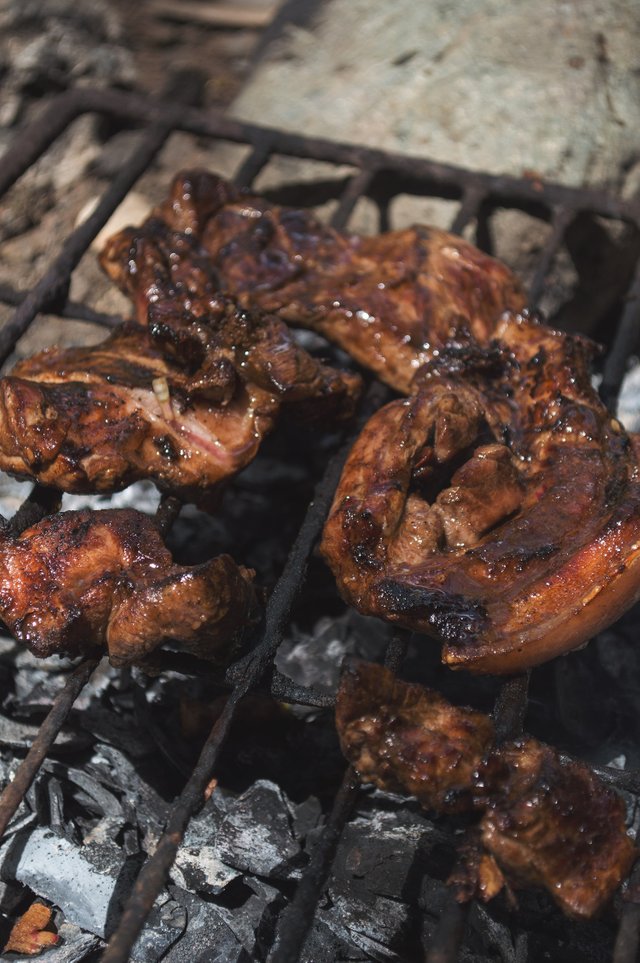 Pork marinated in soy sauce and some spices. Yuuum.
We also prepared a Filipino traditional food, Kinilaw. Yup, that is raw fish with vinegar, cucumber, calamansi, ginger and onions. It tastes really good!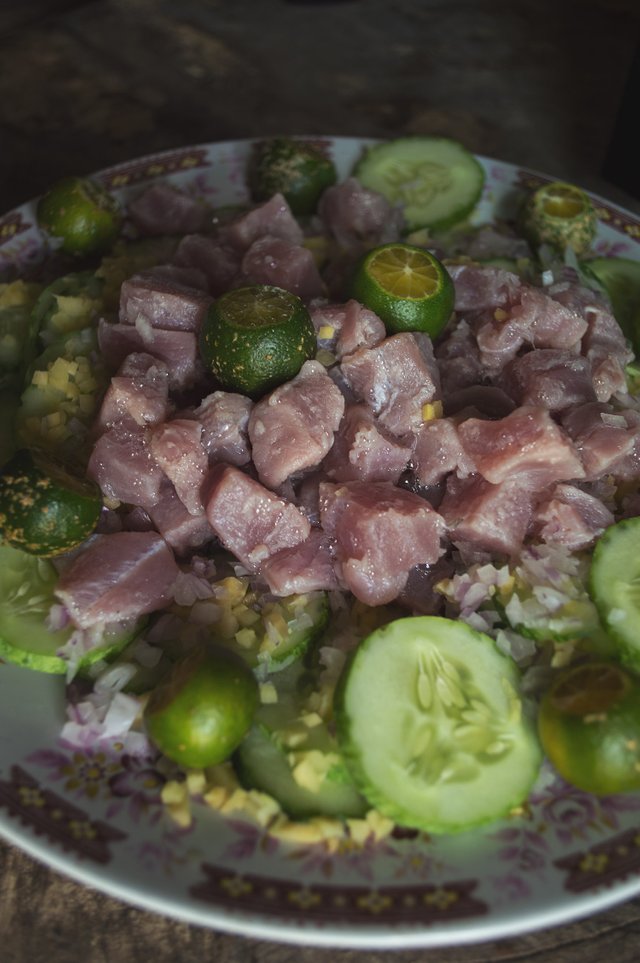 Juuuicyyy.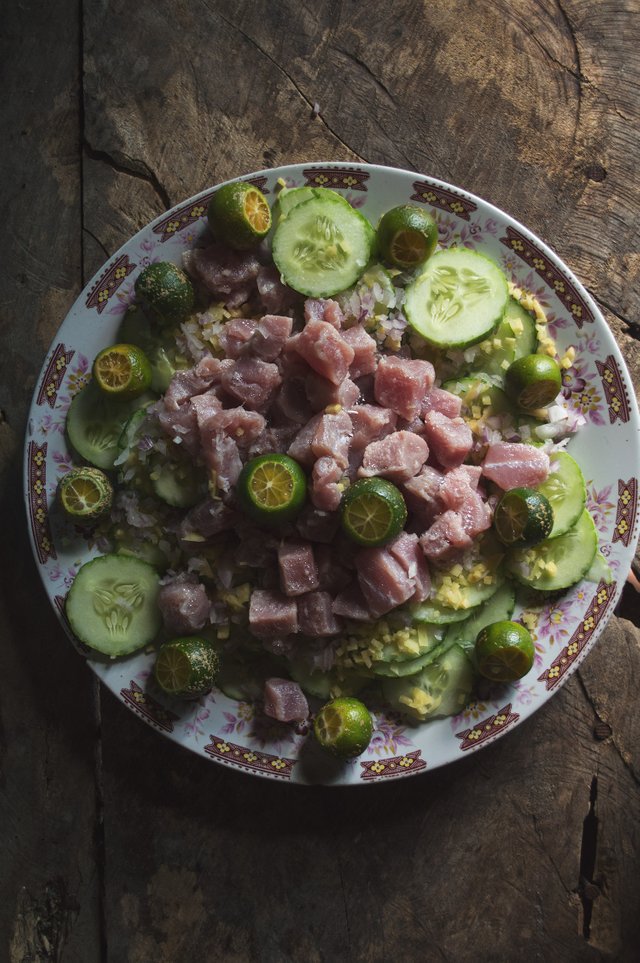 ---
After lunch, we went around the area to look for a perfect spot to swim. Since the waves are strong and the place is rocky, we have to look for a safe place to swim... You know, a place where we won't bump our asses to some rocks or get sucked by a rip tide.
First stop, too open.. no shade. So we took pictures instead.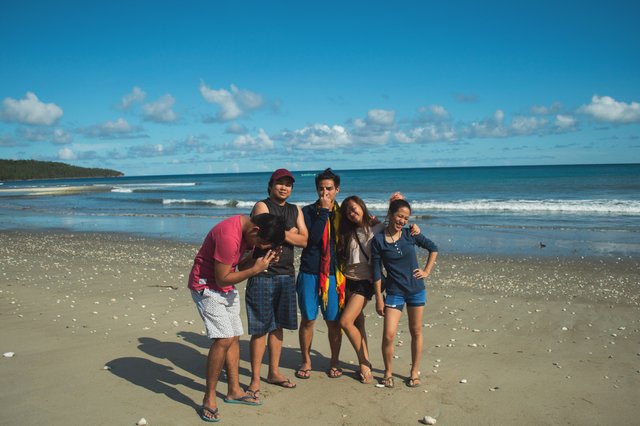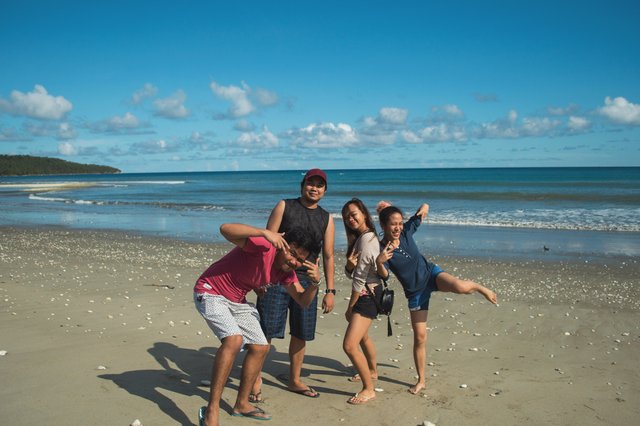 Just some high school friends on a vacation.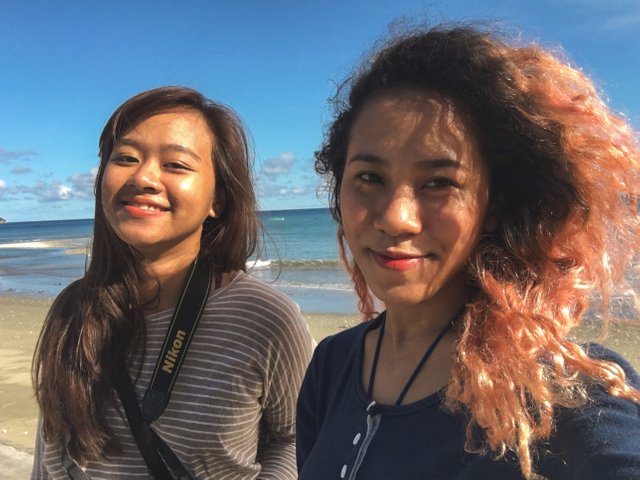 This is Joyce, my best friend for 8 years now.


We went to another area. Well... waves are stronger and we didn't have the balls to swim in there.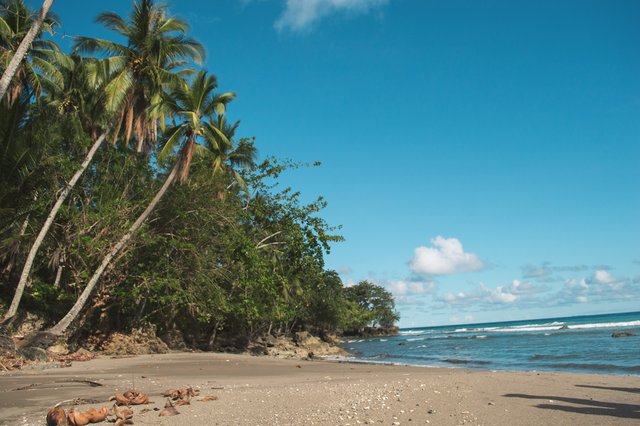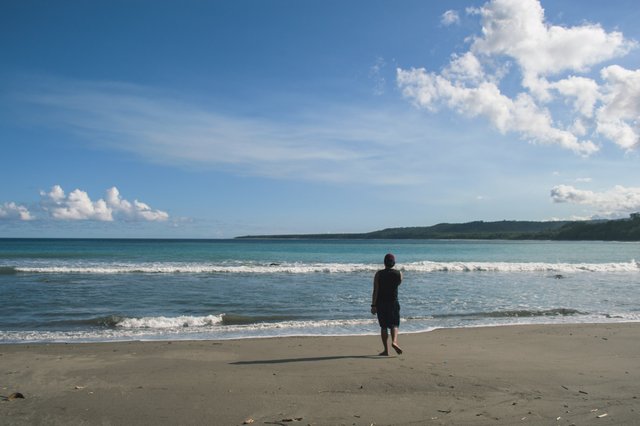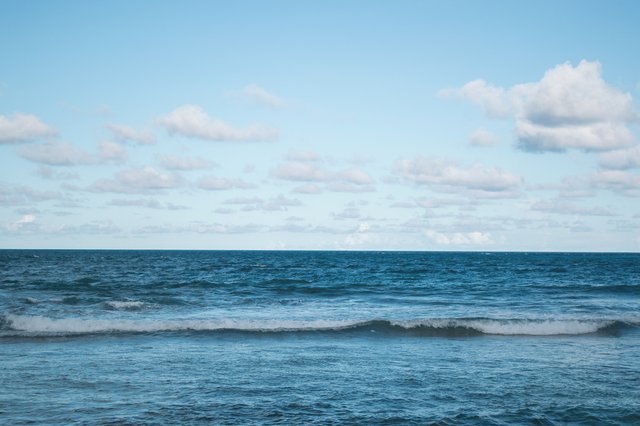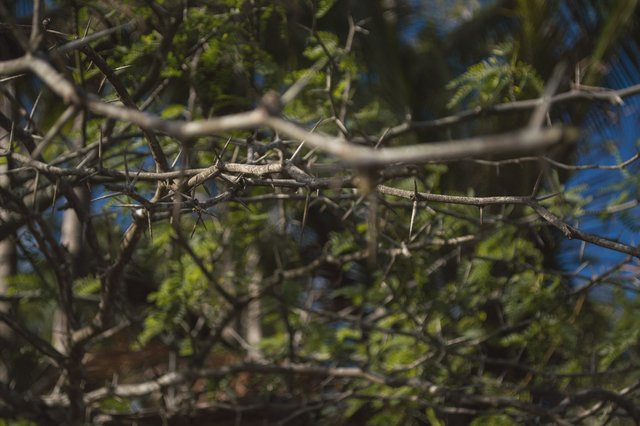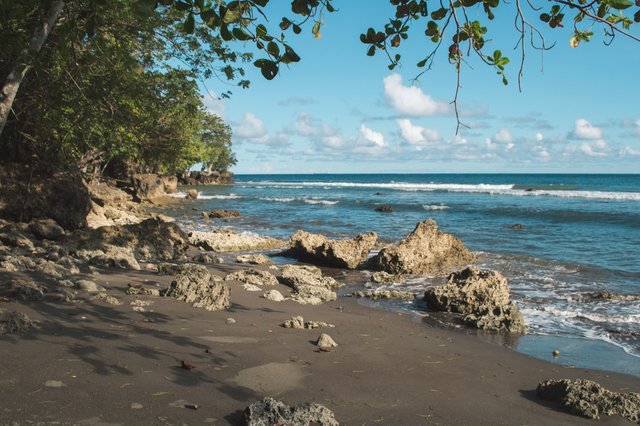 Moving on, we found the perfect spot.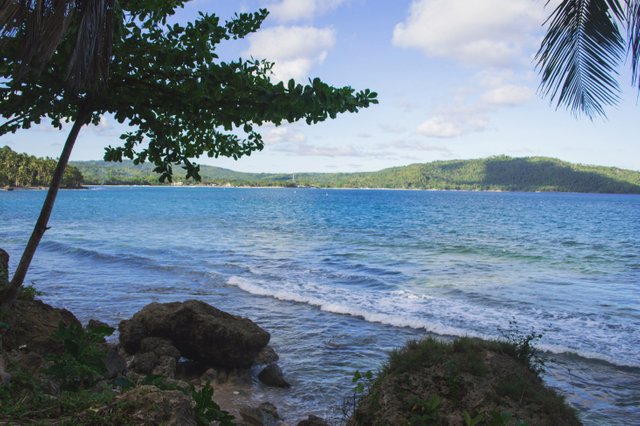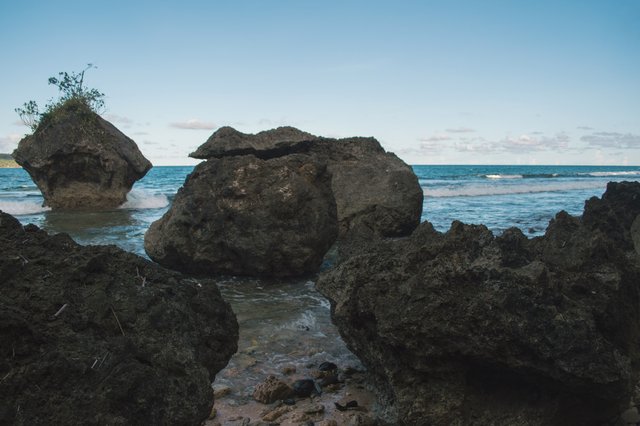 And some pictures.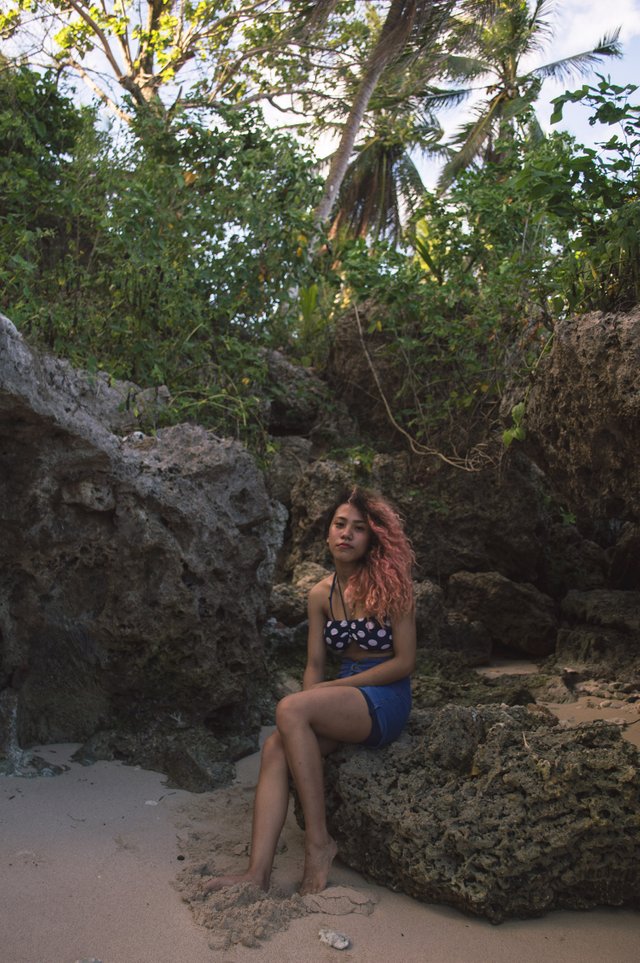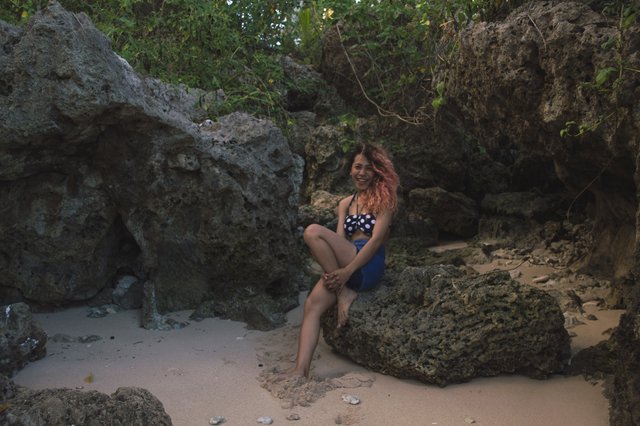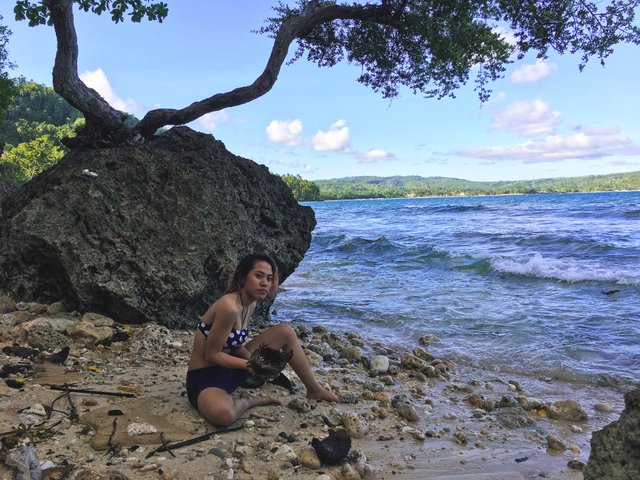 Want some coconut shell?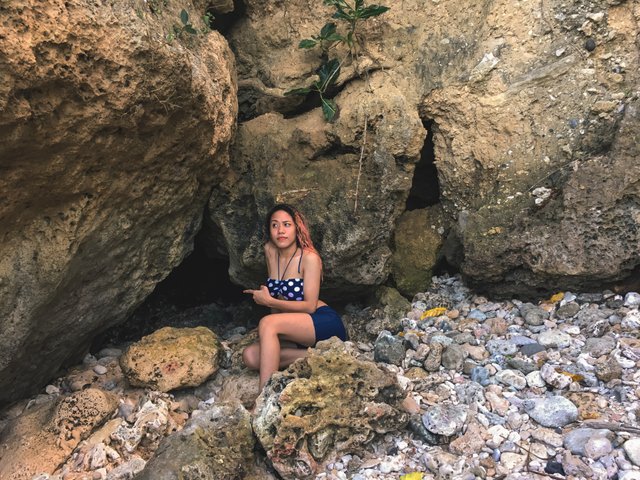 Wanna go inside?
---
After taking a dip, we went back to the house and ate dinner. I took a picture of the beach and tried to get that misty look of the water.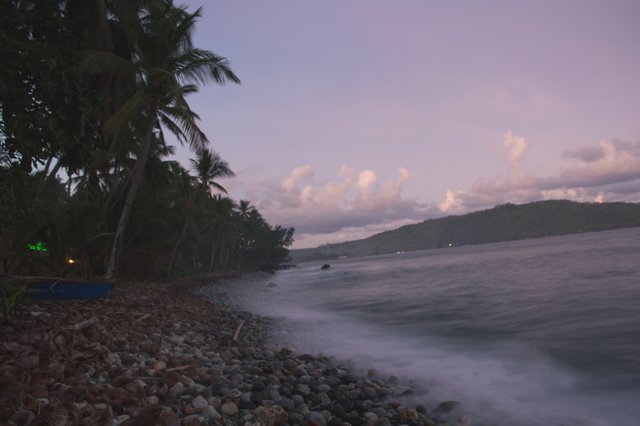 Not good yet with photographing scenery since I am going out just now. Sorry. Lol.
---
We set a campfire at the beach with marshmallows, hotdogs, alcohol and some life drama.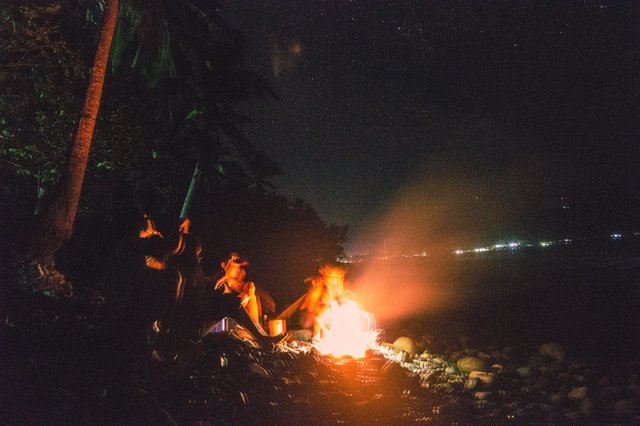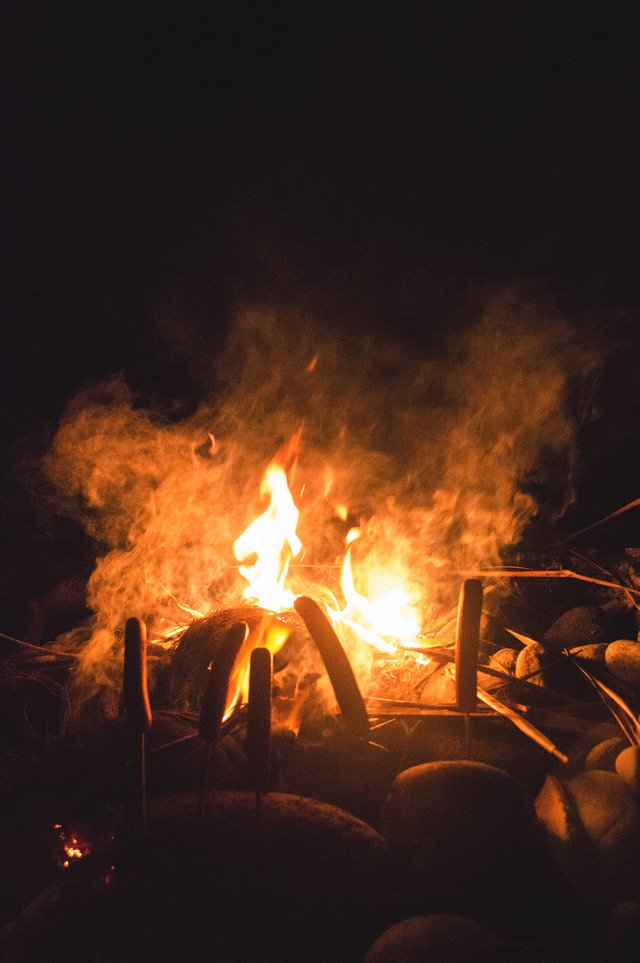 This was a perfect night. A fire surrounded by good friends, good food, and a sky full of stars. We also saw a couple of shooting stars. There was a firefly lurking on us too. Probably listening to us reminiscing our funny and awkward moments in high school.


---
I took some pictures the next day. (And that includes a self portrait, of course)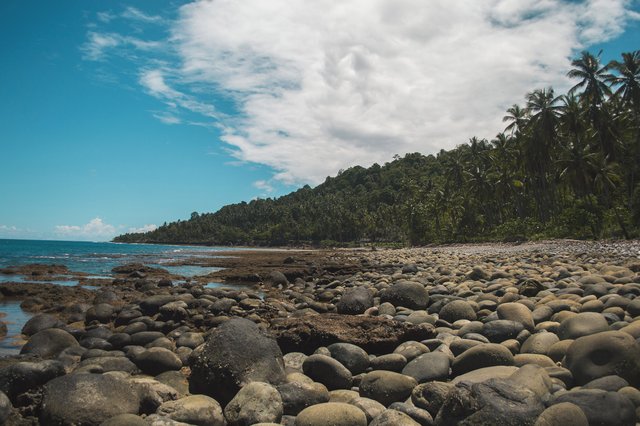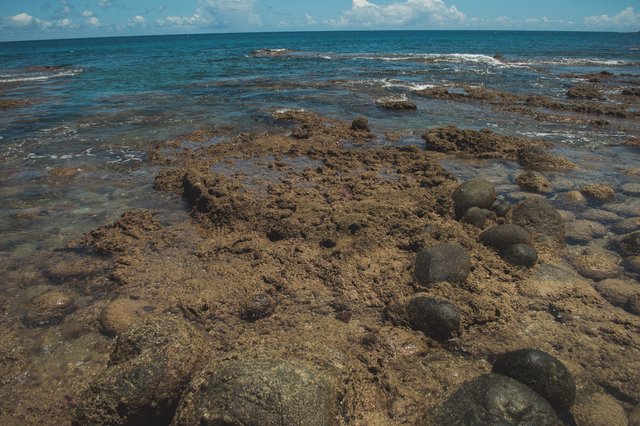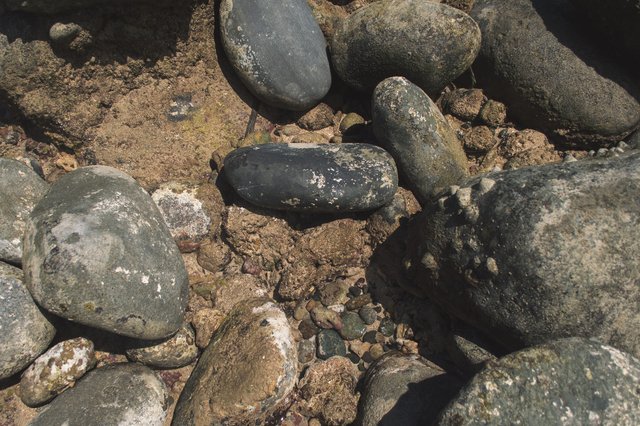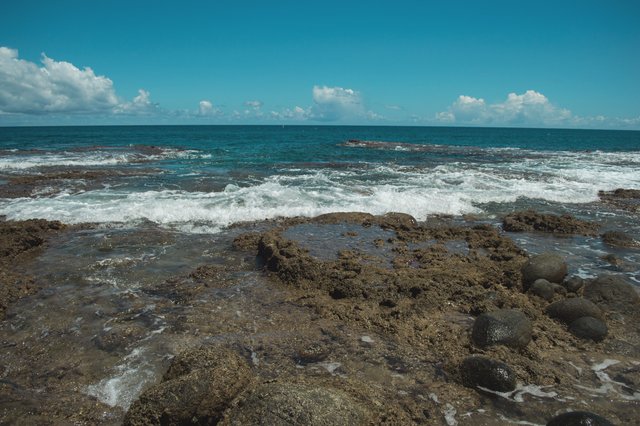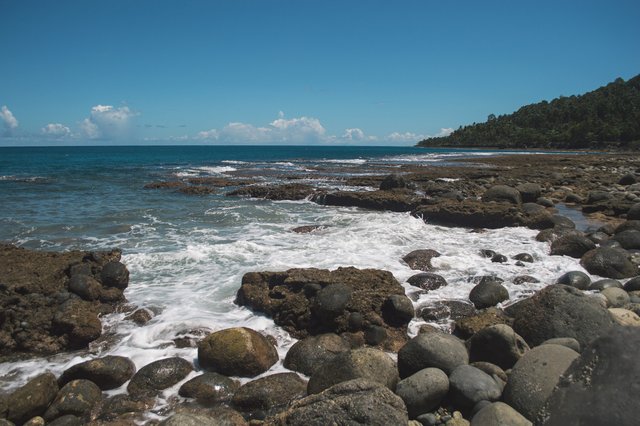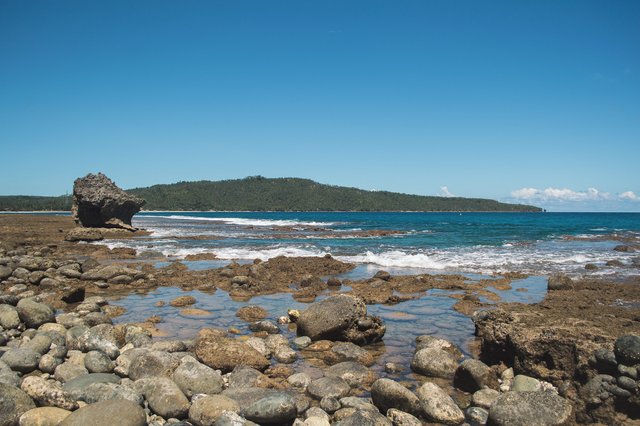 I really enjoyed this trip. I don't know when will the next trip with my friends be, but I will always treasure this day.
-travelingblade