I have read quite a lot about Travala and I have also had it recommended by @belemo and @gooddream. As a result, I decided to buy some tokens and stake them at the Travala website. But, I also decided to keep some just on the platform, just in case I would like to use them for actual traveling. And since then, I have had a headache! :)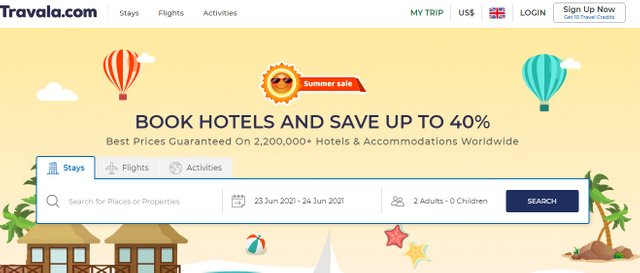 Why is Travala giving me headaches?
I love to travel, and I love to discover the world and see new areas. But, I am also one who counts every Dollar, and if something is cheaper elsewhere, then I normally always use the cheaper solution. So, after I bought some AVA tokens, I decided to compare booking.com with Travala.
It was quite interesting to do some comparing, and I can say the following.
If you want to book a normal room for 2 people, Travala was cheaper than Booking.com 100% of the time.
So, that is quite brilliant, isn't it? And when I say cheaper, then I think about the prices you see on the platform. If you add the possibility to receive as much as 5% in payback afterward, and further discounts with your Smart membership, it looks even better.
I have kids, and I should mention that if you want to book rooms with kids, things might be a bit too complicated for Travala, as they have trouble finding solutions for larger groups that require not-so-normal rooms. In other words, if I want to book a room for 5-6 people, then I might find what I am looking for quicker with Booking.com.
But, why do I get a headache?
Do you know why? Because it just makes me want to travel. I want to book a hotel room right away and just discover the world. But, Covid is making it a bit harder, at the moment. However, I will do my best to try Travala for an actual hotel booking in the coming months, and whenever I get to actually try it, I will for sure return to share my thoughts about the platform, the payment of the room, the payback in percentage afterward, and whatever my experience will be.
No matter what, I am really excited about the platform, and I look forward to using it for bookings and earning passive income in the future!