We've just launched the project but we're already off to a good start.
There was quite some support and lovely comments from all over the Steem blockchain, and I want to thank you all for this! I also want to thank the translators that joined so far, and for doing a great job on the first project they've worked on.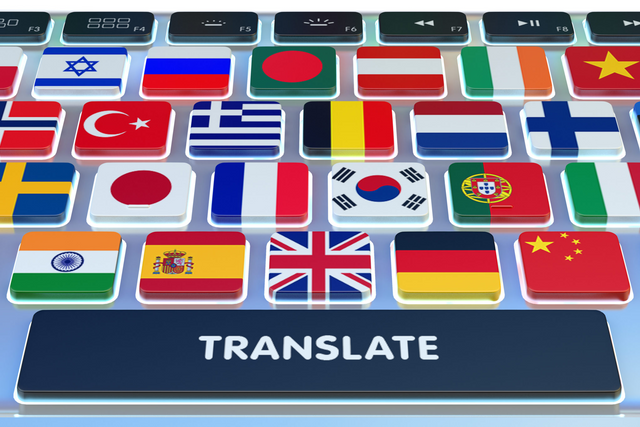 source
If it were only as easy as the picture above...
This is only the beginning!
I am only one person and I can only do so much. It's impossible to do everything on my own so I appreciate the people who are helping with initiative, support and ideas to make all of this happen.
But I am not going to make this into a 'Thank you' post entirely. You all know who you are. 🙏🏻🙏🏻🙏🏻
Of course, I can't forget the translators. Without them, there would be no Localize-it.
We've recently started on the translation for @steemonboarding, it's not a large project but it's a good start.
The start-off has been a bit messy but I'm sure things will even out as we go.
It's an opportunity to get the hang of things, coordinate different tasks and make sure it all goes according to plan.
So far so good!
That being said, we still need help. At the moment, some of the translators are from outside of Steem.
Trust me, I'm working on that. However, it's not an ideal situation, of course, because when payment comes through, I have to jump through all kinds of hoops to pay those people. Right now, this is happening out of my own (fiat) pocket because exchanging Steem/SBD to Fiat is just too costly.
I'm more than happy to do so for now but you can imagine that this can not last forever!
So this is why I am opening up the opportunity for translators of different languages to apply.
What we're looking for
At the moment, we're mainly looking for translators/proofreaders in the following languages:
Thai
Vietnamese
Japanese
Korean
German
French
Russian
These are the main languages I am looking for but if you are a native speaker of another language, please feel free to apply. There is an application process, and the person applying should have experience and/or know his/her own language, and regional customs well. Affinity with blockchain/crypto related subjects is a plus.
If you're interested, please feel free to drop me a comment below and I will guide you through the process.
Thank you for reading!