I'm a couple days late in getting this posted due to the 4th of July holiday here in the US but better late than never.
If you like Japanese Pokemon then you may want to check out PokemonBariBariJapan on twitch.The normally stream Friday, Saturday and Sunday at around 9pm est time. There Friday stream is sometimes Digimon, Weiss Schwarz or Fire Emblem. Friday is best described as random as it depends on the interest in the non Pokemon breaks.
PokemonBariBariJapan is located in Tokyo, Japan and is run by Ashley and Ginkgo. If you stop by their Twitch stream let them know Toycardspec recommended them.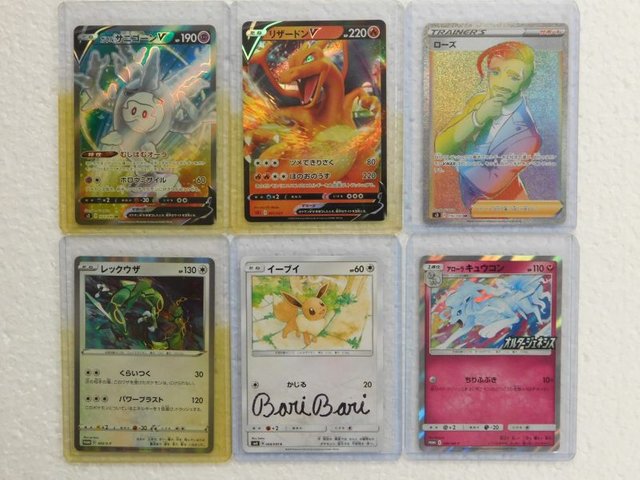 I love signed cards and now I have a PokemonBariBariJapan signed card to add my collection.
I did pickup 2 promos, Rayquaza Sword & Shield Promo and Alolan Ninetales Alter Genesis Promo Card. I don't have any Japanese promos so hopefully these are the beginning of a grand collection.
The best pulls I got from Infinity Zone is Chairman Rose SR and Galarian Cursola V SR. Also got a Charizard 001/021 that I do not remember being pulled in one of my breaks. I think I would have remembered getting a Zard cause I rarely pull Zards. I need to go back and watch the streams that I has breaks in cause I'd hate to get someone else's Zard.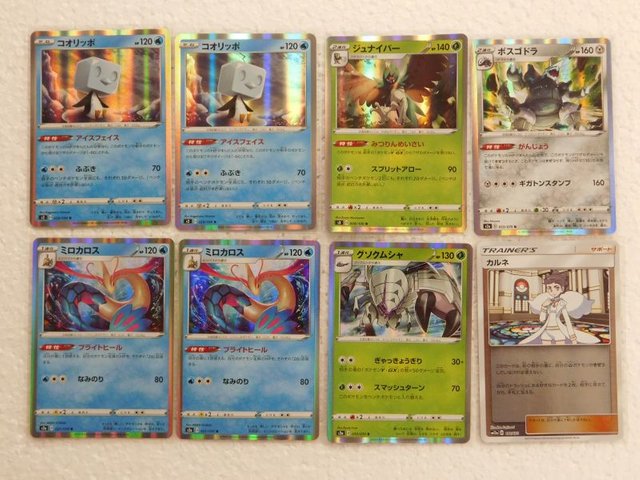 I got a few holos which will go into my "retirement" pile so I can live the high life in 16 years.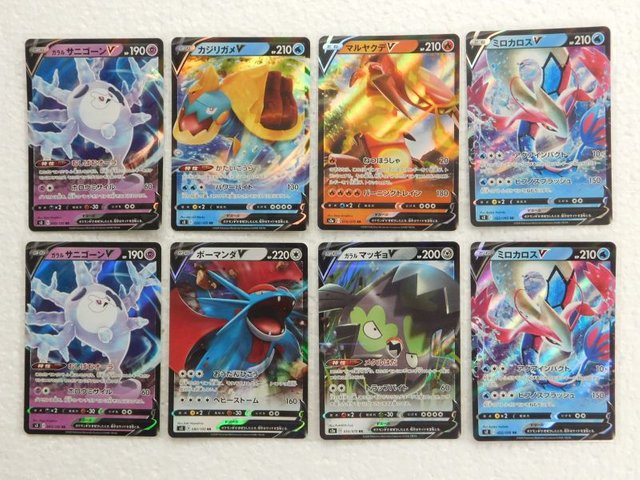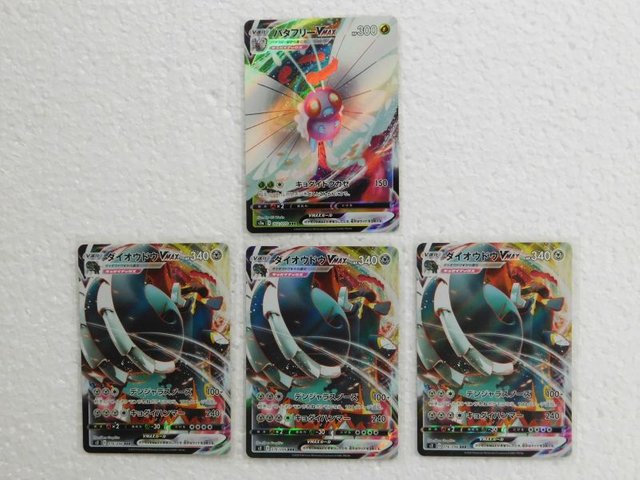 Got 8 V's and 3 Vmax with 3 of the Vmax are Copperajah's. Guess I'll be selling off the double so I can buy more cards.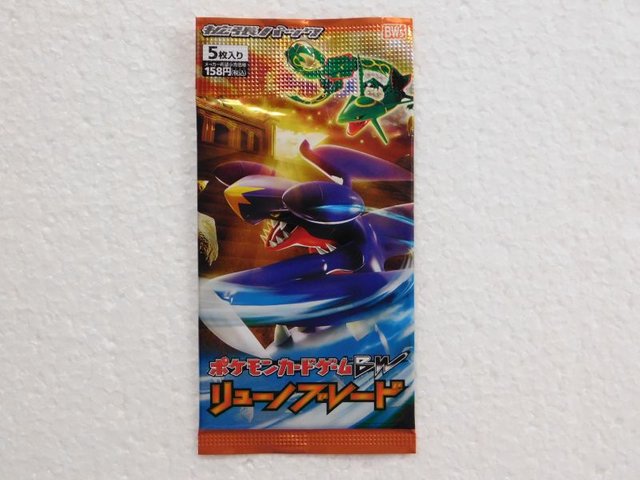 Did win a vintage pack of BW era Dragon Blade out of a mystery pack break though I was hoping for a regular bundle with several different packs from recent sets. The only reason for not wanting the chase pack from the break is that I'm more a reseller and getting multiple packs helps to lower the cost per pack ratio. Still very happy and will also put that pack in my "retirement" pile.
Thanks for taking the time to check out my post and I'll see you soon with another.