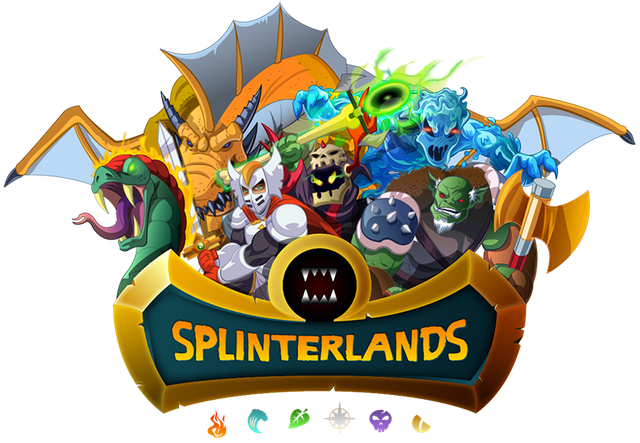 source
Hello Splinterlands Maniacs :)
Another tournament this weekend and another report. You can see the tournament details on the screen below: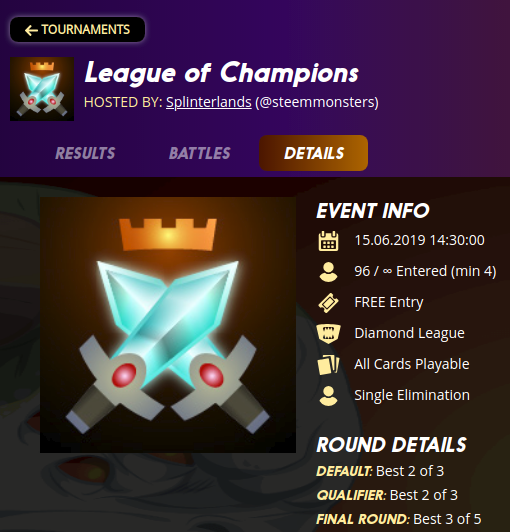 The tournament started with 66 players, and I didn't need to fight in the qualifier round.
I started in the second round in which my opponent was @smongo.The result was 2-1 in my favour. The teams in the battles looked like this: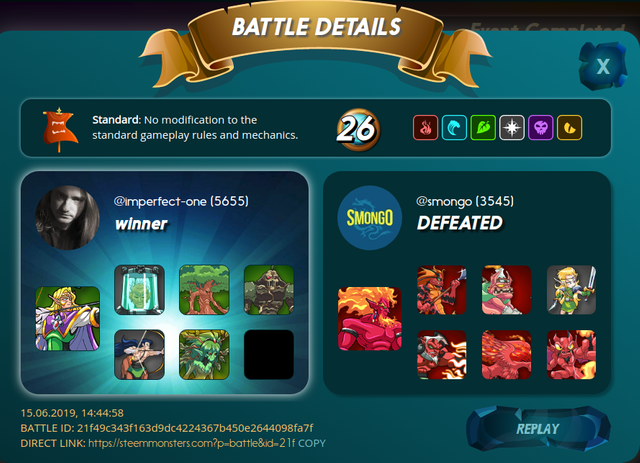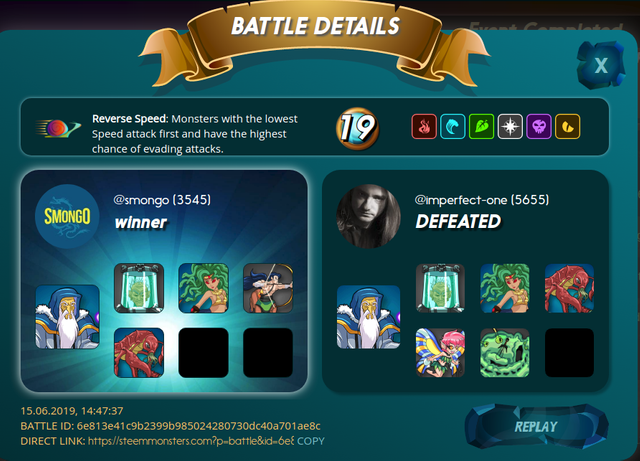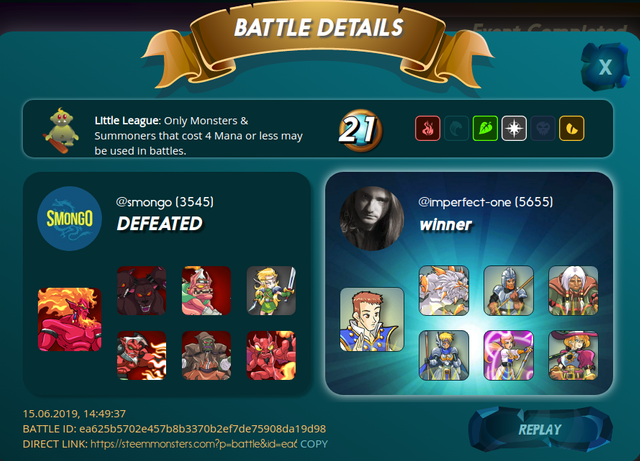 In the third round I was facing @angstgegner. The result was also 2-0 in my favour. And the teams in battles looked like this: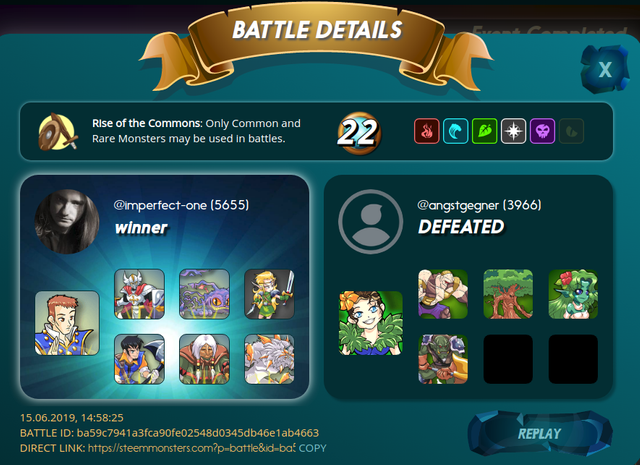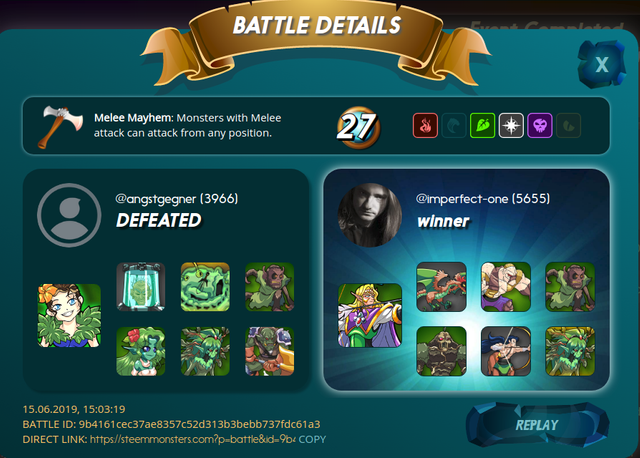 @pkocjan was my opponent in the forth round. Unfortunately I had to go to take care of my daughter and I wasn't able to play more in this tournament. I've lost 0-2.
So, my score is the sixteenth place and 18 Steem prize. I wish to do more, but family comes first.