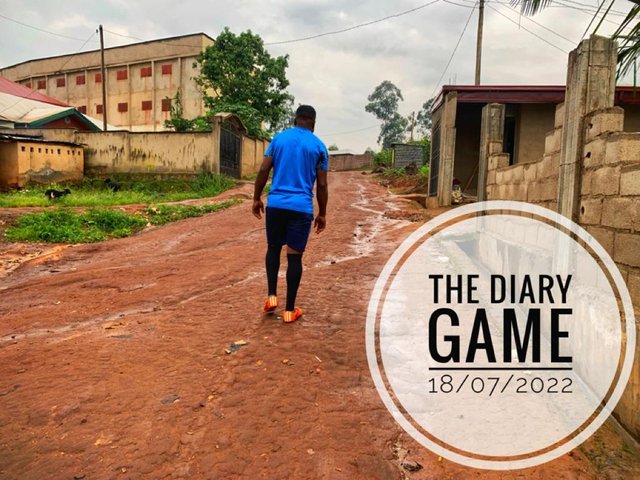 Woke up very late at 09:00 AM since it's a ghost town day. I washed a few innerwears I wore on Sunday while brushing my teeth. As soon as I finished, I had fish and 'bobolo' for breakfast while the kids had Sharwarma and tea.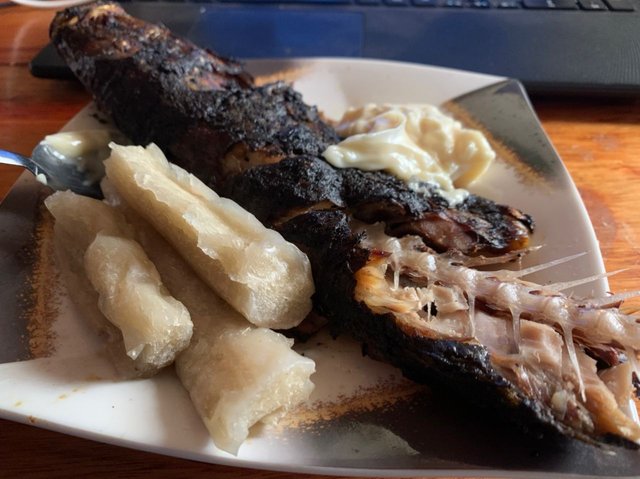 Roasted fish and bobolo that I bought on Sunday night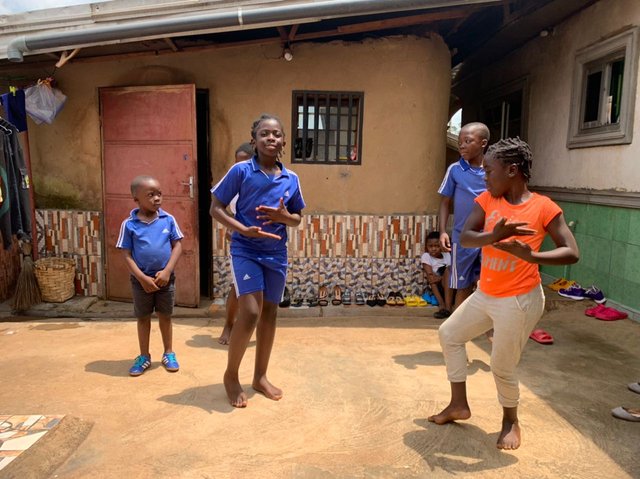 My kids, nephews and nieces during their dance lesson
Then I jumped to my laptop to do some Steem work. At 10:00 AM, the kids' dance instructor came for their Monday dance lessons. I joined them for a few minutes to pick up a few moves before going back to my laptop to continue Steem work.
My nephew Solace passed by the house and assisted me to subscribe to an unlimited daily data bundle. I used it to update my phone and then connect the TV for the kids to enjoy online videos and movies.
I worked till noon and stopped for a mongoes break. Ate four mangoes to revitalize and continue blogging.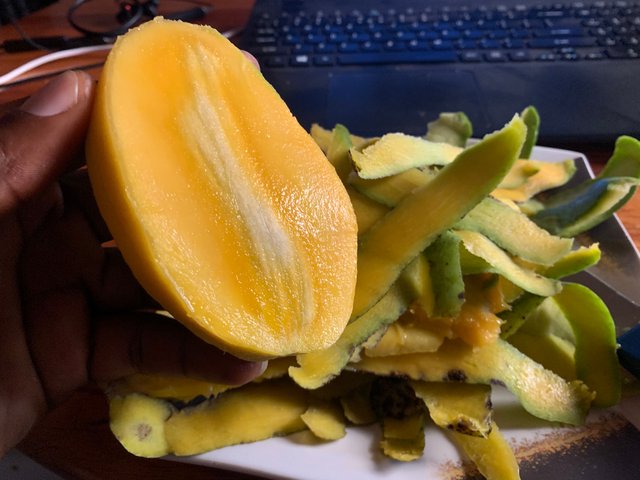 After the kids' dance lesson, i begged them to assist me to wash the car tires which they did. It was about 13:00 the weather was very cold and it threatened to rain. I went out and folded my laundry and called on the kids to fold theirs.
We finished and got into the house and enjoyed a few online songs and videos.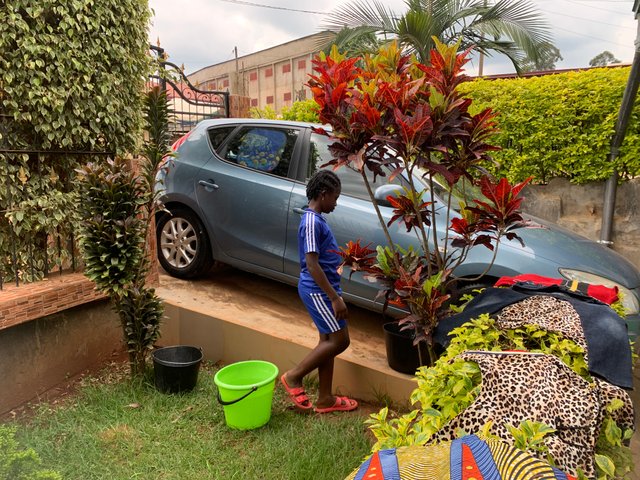 My daughter, Kahlan Amnell assisting me to wash the car tires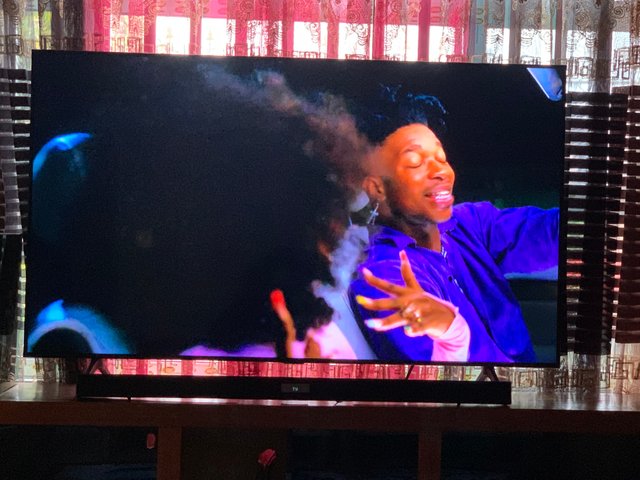 Enjoying high quality videos on fast unlimited internet
Since Monday is my Steem Cameroon blogs review and curation day, I took time to select the following 8 posts for booming:
Away from my booming recommendations, I curated all posts in the Steem Camerroon Community with my account and @steem-cameroon community account.
Then, I reviewed all posts and blogs that had not yet been reviewed leaving feedback on all the posts using my account.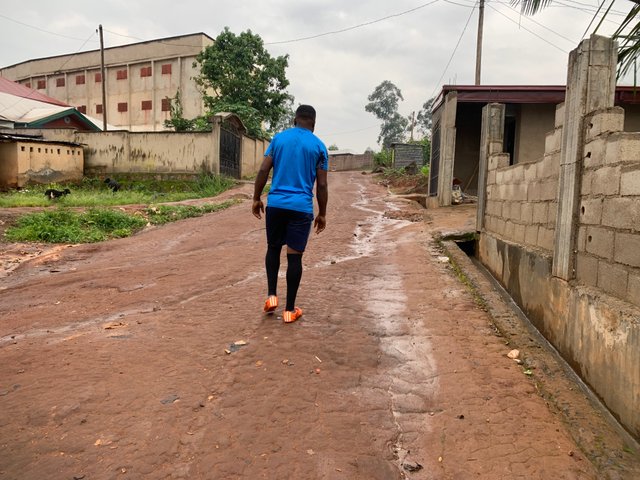 Going to the field for my monday soccer game with Freestyle F.C
It rained for about 90 minutes and when it stopped, i went to the field for soccer. I played as referee during the first half of the game that ended at 17:00 and then played as player during the second half of the game that ended at 18:30.
When i got back home, my kids and nephews assisted me to fetch water for me to complete the car washing. In less than 30 minutes, i finished the washing since my kids had already washed the tires.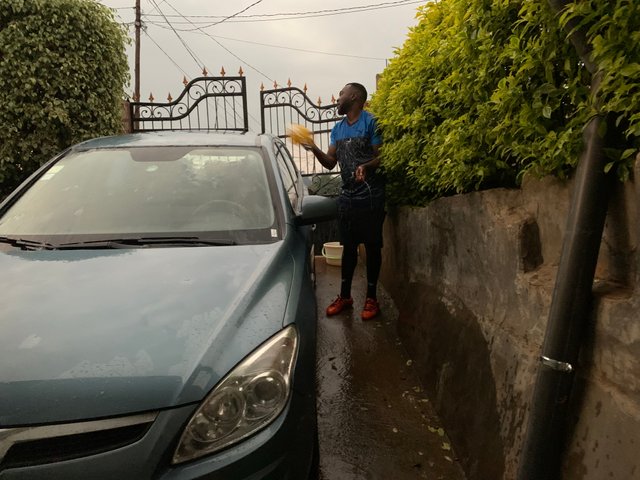 Rinsing car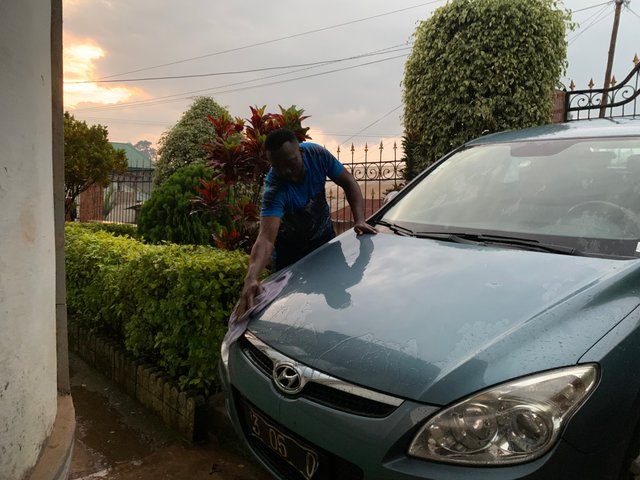 Car washing
When I finished, I assisted the kids in fetching Well water for the bathrooms. We have serious water crisis and have not had tap water for over a month. We carried over 8 buckets of water for the bathrooms and then I carried two buckets for my long bath.
After bathing, I made pap and ate it with cake my daughter made a few days ago. I worked on a few Steemit posts and then went back online to watch movies with my free unlimited data.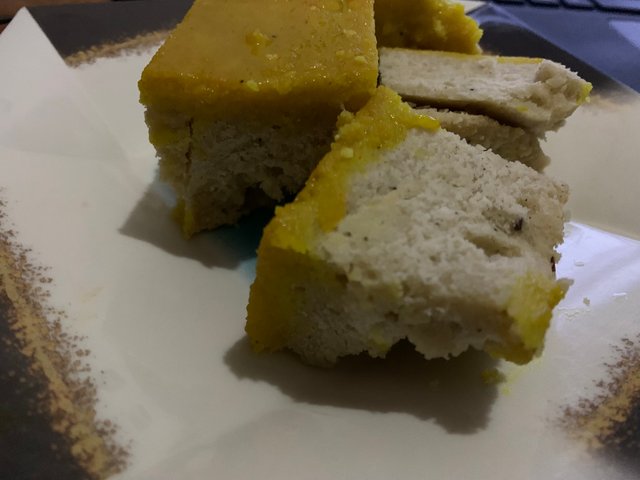 Cake that my 8 years old daughter, Kahlan Amnell made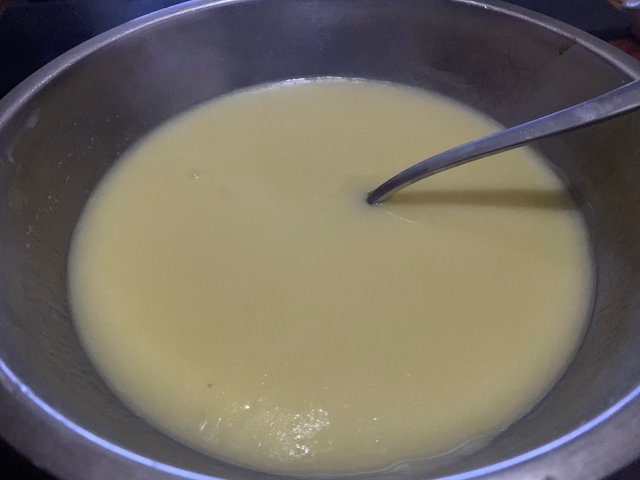 Pap made from fresh corn that I made
At 22:40, i went to bed...
Goodnight!