Hi everyone! We're back after a little break. We have a few things to share with you.
The good news and the bad news
The bad news first. We experienced a devastating drop in our reputation which was caused by a series of downvotes from a single person who didn't like what we do. So we decided to halt our service for now and focus on the evaluation of the impact we have on Steem. Because we really want to make sure the impact is positive.
Right from the beginning, our goal has been to improve the engagement of users here on Steem. So naturally, we were really curious if our recommendations have any impact on it. We compared the posts we recommended against other posts of the same author from the same time period to see if there is some change in the number of upvotes, comments, and payout. And now the good news!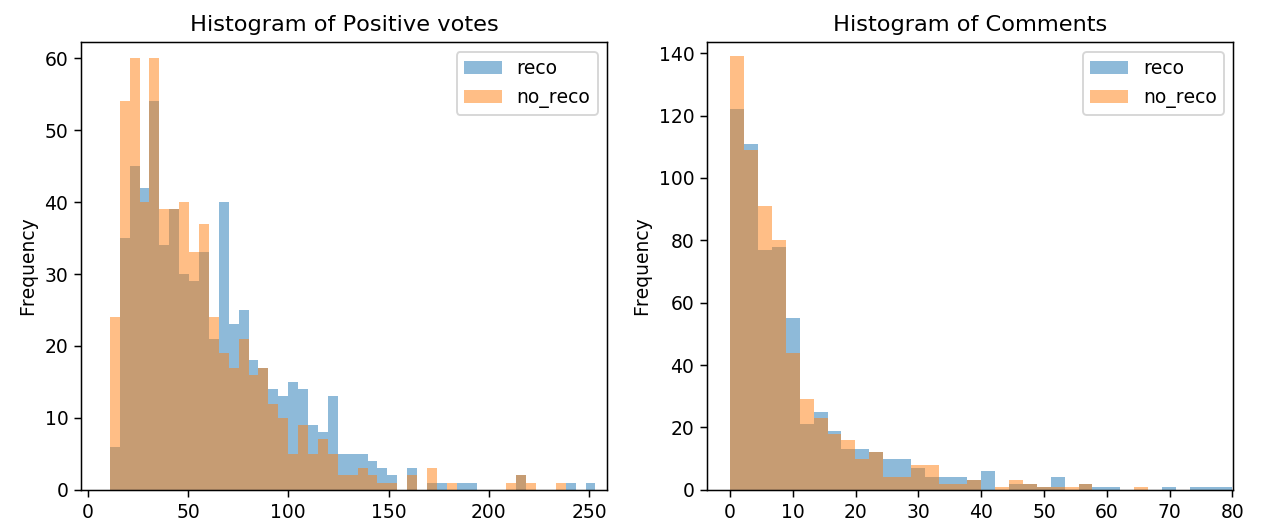 The increase in the number of upvotes was 20% and in the number of comments even 23%. The results were statistically significant (p = 0.05). We also observed a 17% increase in the average payout, but this result was not statistically significant (because of high variance in payouts). This is quite a big and positive impact and we're really glad about it :)
What next?
We are now thinking about the best next steps as the results are very encouraging. We are looking for ways how to continue our service which would maximize the positives while minimizing its negative side effects.
Thanks for reading!
---
Who we are
We are a team of AI enthusiasts who want to leverage technology for improving the user experience here on Steem blockchain. Read more in our intro post.