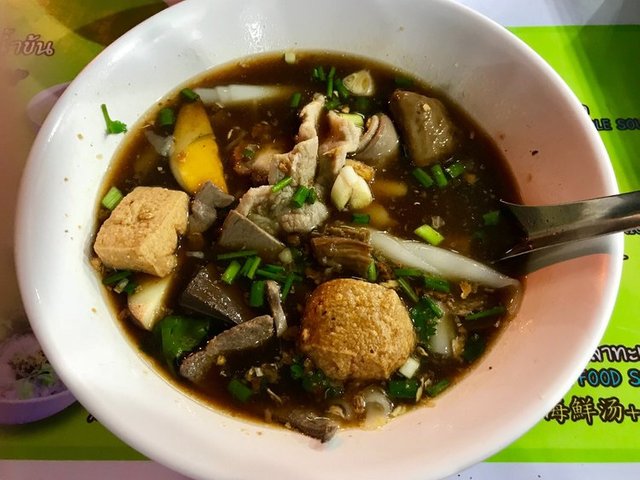 Hello my dear friends
Last month I went to Bangkok for visiting my sister, as she works in the Julalongkorn Hospital at Silom, a famous place for tourist. So there were a lot of nice restaurant and great food from very expensive to cheap price. But you can't judge the taste of food from the price you pay.
Today, I will introduce one of the most popular restaurants in the area and have been certified as authentic and original taste from people around here.
If you go to Silom and never eat here you must go back and trying it, my sister said.
Kuay Chap Silom 🍲 ก๋วยจับสีลม
 "Kuay Jub or Kuay Chap" (Chinese Roll Noodle Soup) is a Chinese dish of flat broad rice sheets in a soup made with dark soy sauce, served with pig offal, braised duck meat, various kinds of bean curd, preserved salted vegetables and braised hard-boiled eggs.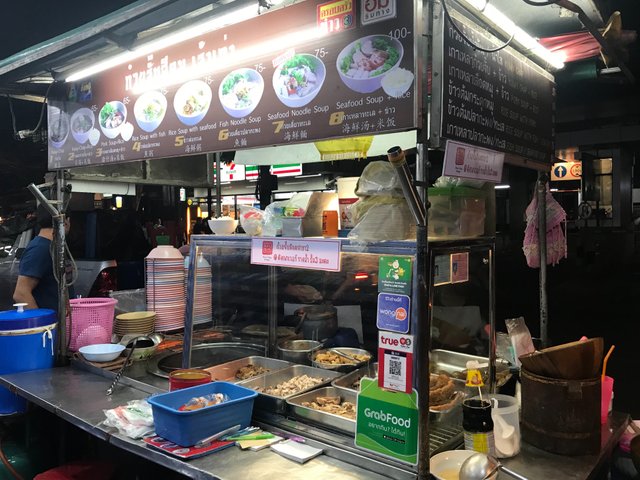 This restaurant open in the evening at 3:30-11 pm. in Soi Convent along the footpath in front of the Starbucks coffee. It is a very popular Kuay Chap Noodle restaurant near Chulalongkorn Hospital, if you traveling by BTS, you can get off at Saladaeng station and can walk a little further to Soi Convent.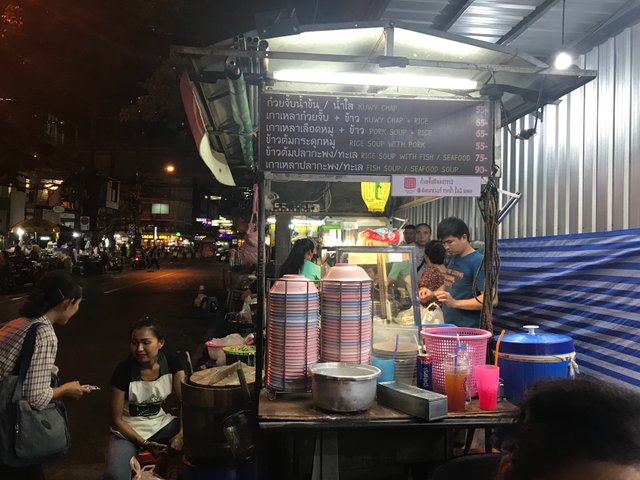 It is a street food, the tables and seats set on the footpath. There were not many tables. The more time passes, the more customers. If you come at the busy time you probably have to wait for the queue but the chefs provides very fast service and it didn't take much time to eat, so it didn't take long to wait.
The Menu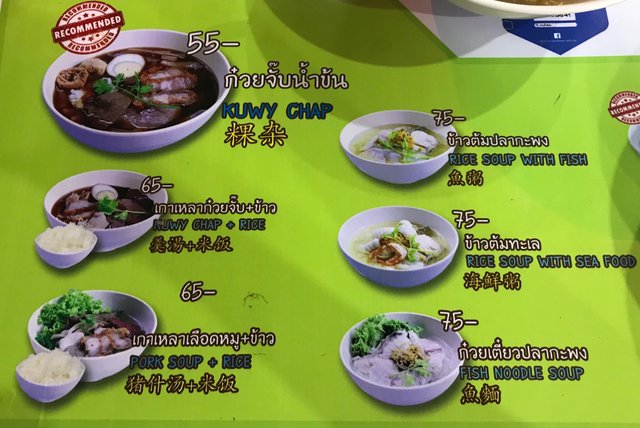 The were list of foods on the front cart but also on the table too. There were Kuay Chap Noodle, Pork Soup, Rice Soup with pork or fish.
Our Foods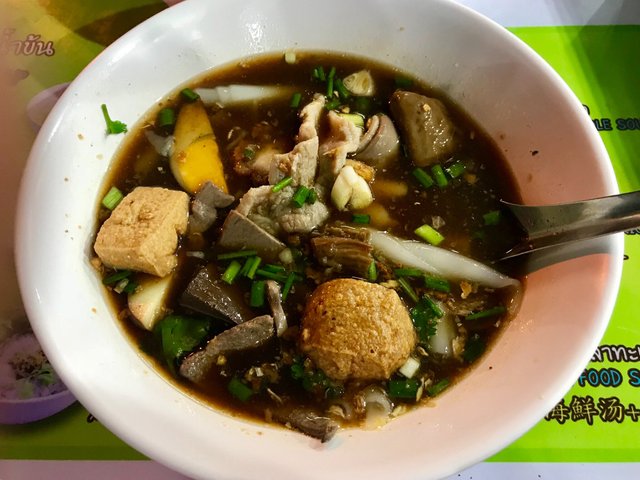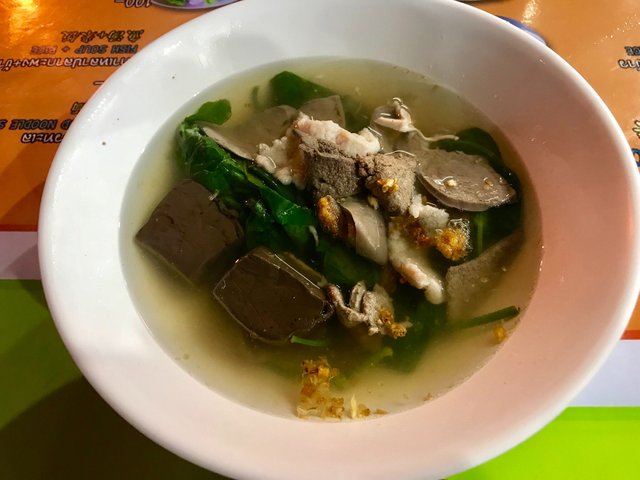 I ordered Kuay Chap Noodle and my sister ordered Pork soup with a small bowl of rice. My dish was very delicious as my sister confirmed, the soup was rich flavored broth, pork and entrails were very well cooked, topping with crispy tofu and boiled eggs.
Pork soup also great 👍 quite the same ingredients but different kind of soup, this one was light a clear and without noodle, it was great with steamed rice.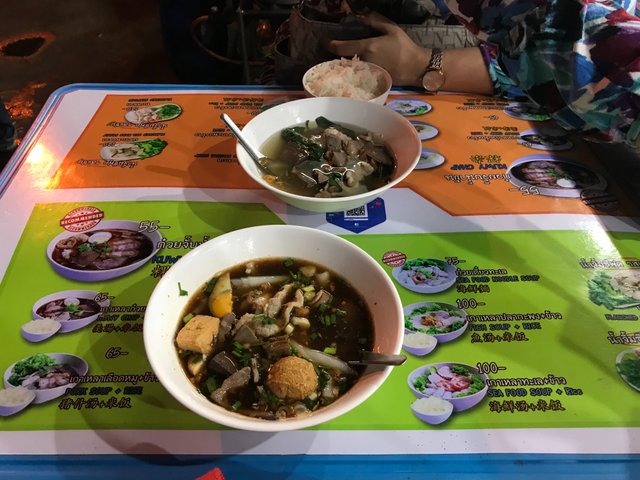 Great foods, worth trying, I will go back to eat there again for sure.
More Information
Open Tuesday-Sunday 15:300 - 23:00 pm.
No parking area but you can park beside the road.
200 meters from BTS Saladaeng station 🚉
400 meters from MRT Silom station.
📞 087-955-6955
Now I have to finish my review of my favorite Kuay Chap restaurant about "Cheap and Fabulous? Totally Possible!" for today, thank you @tasteem and all my friends for your support. I hope you guys like my review and looking forward to see my next post.





---
Restaurant Information

Kuay Chap Silom



Convent Rd, Khwaeng Silom, Bang Rak, Krung Thep Maha Nakhon, Thailand
---
Cheap & Fabulous @ Kuay Chap Silom 🍲 ก๋วยจับสีลม
This post participated in the Tasteem contest Cheap and Fabulous? Totally possible!