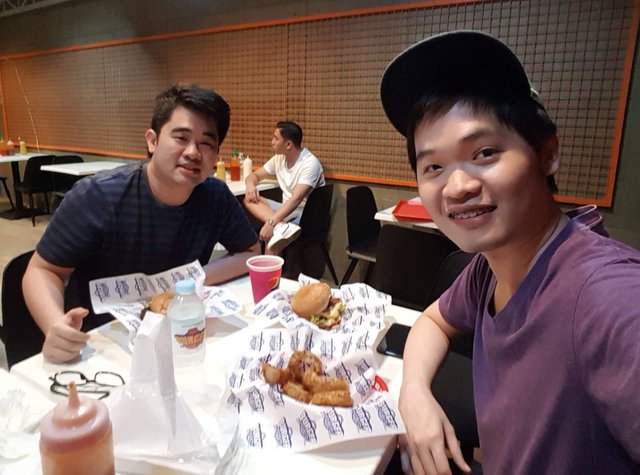 Ever since I was a kid, I've always been a fan of hamburgers. There's just something about it that satisfies my soul after eating it. So when I was craving for some burger last night, I didnt hesitate to ask my partner-in-crime who's also an avid burger junkie - my brother Mark. And since I'm challenging myself to post more often here, I thought why not share my food experience with you guys lol
We went to this place named 'Burger Joint' last night where he and I regularly hang out if ever we get an opportunity to do so. It's an outdoorsy type of Western-influenced resto that serves hamburgers, hotdogs, fries, etc.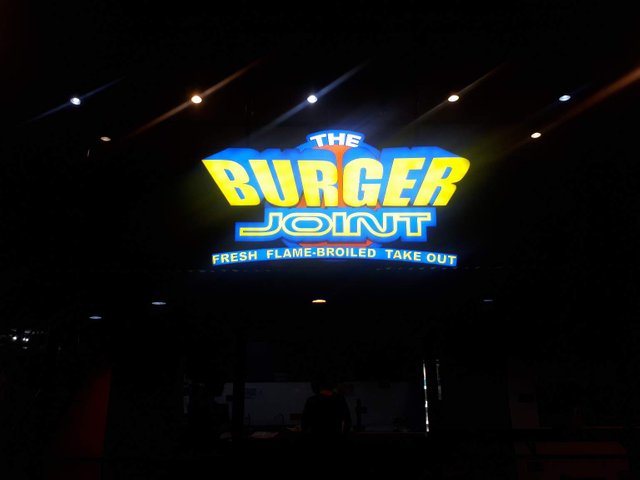 What I love about this place is the prices are much cheaper compared to the other restos that serve the same type of food.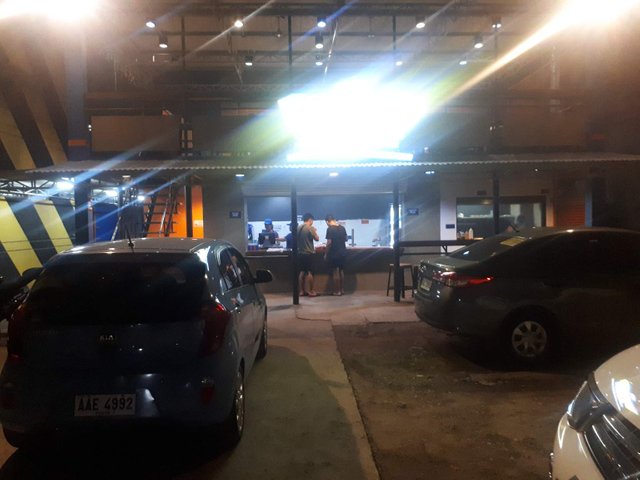 This is the view of the place from the outside. Ample space is provided for parking.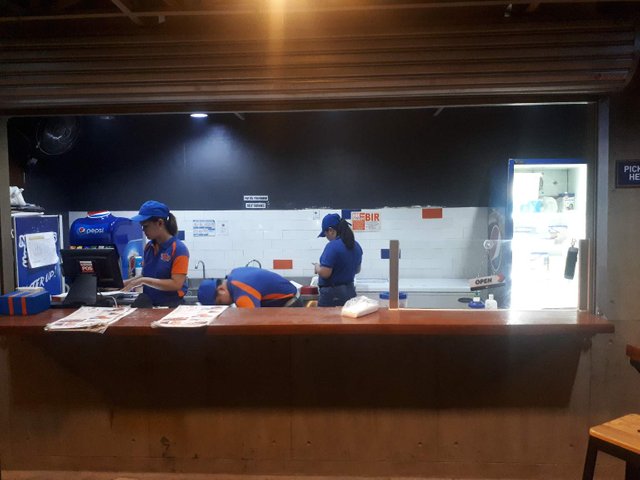 The counter area where you pay for your order and stuff. I don't know why, but the place don't serve any beers which is a bummer for me. Because what goes well with hamburger? Beer of course!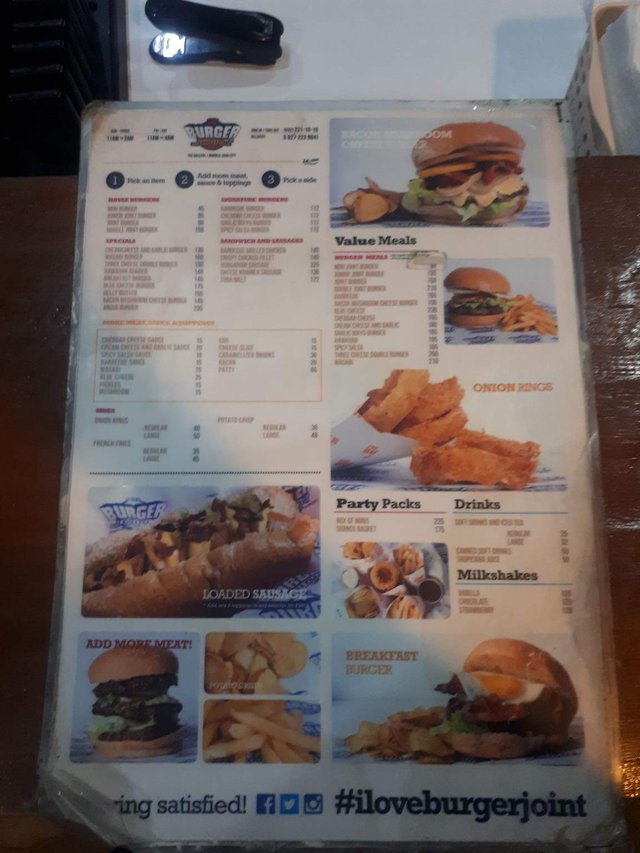 I love how the layout of the menu is structured properly and is easy on the eyes. There are some menus where I can get lost just trying to find a certain food item. Worse, some establishments don't even bother to put images about their food items. What's up with that?! Lol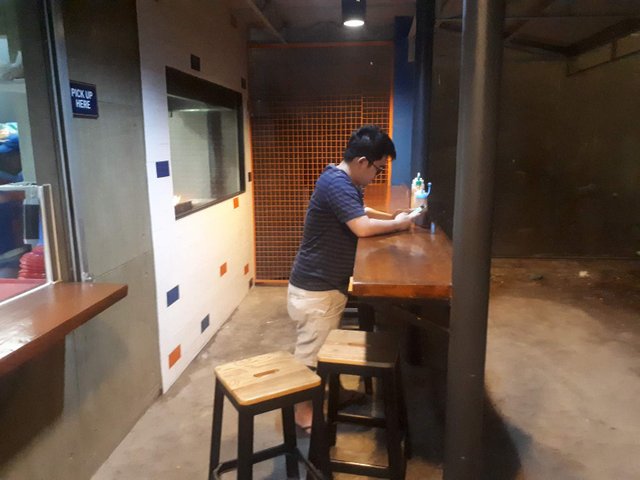 On the right side of the counter area is a space where you can eat. Here's my brother waiting impatiently for his order to arrive so he can devour it lol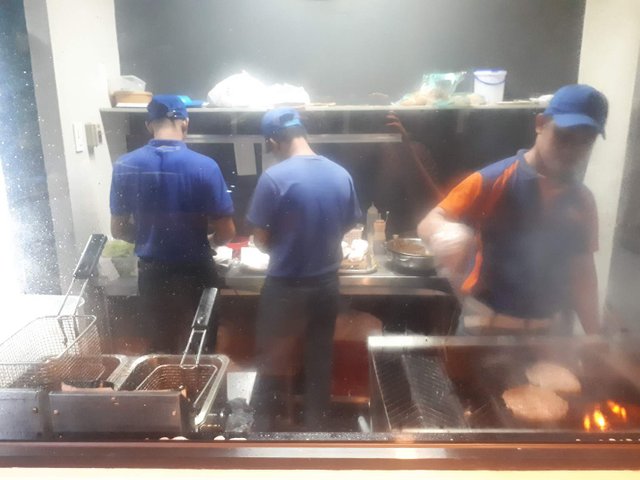 The kitchen area where they cook your order. I was already drooling when I was awaiting for my food to be finished.
When we received our orders, we hurriedly went to the 2nd floor so we can commence devouring eating our hamburgers.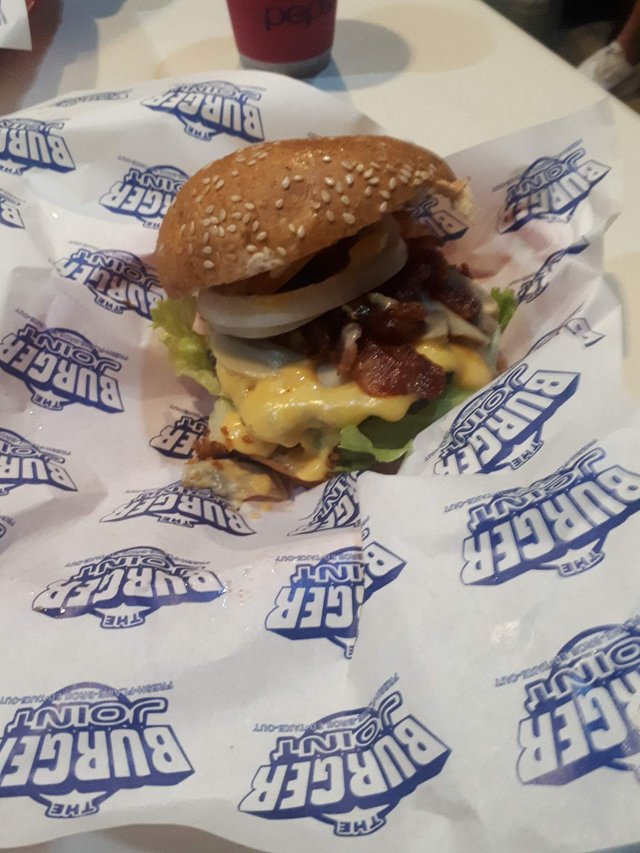 This is my order, their best-seller: the bacon, mushroom and cheese burger.
Apologies for my photography skills though, the photo doesn't do the food any justice, it actually taste excellent! The patty is juicy, the bun is perfect and the melty cheese compliments it well. I'm not a food critic so I'm not good with jargons but trust me, it taste great!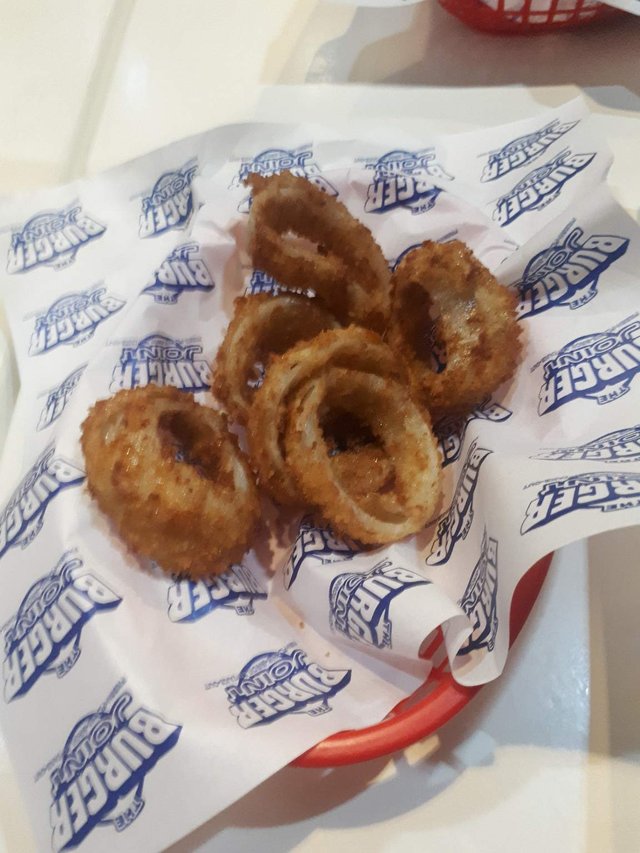 We also ordered their best-selling onion rings. It's just deep-fried caramelized onions but oh so yummy! This is also a personal favorite of mine.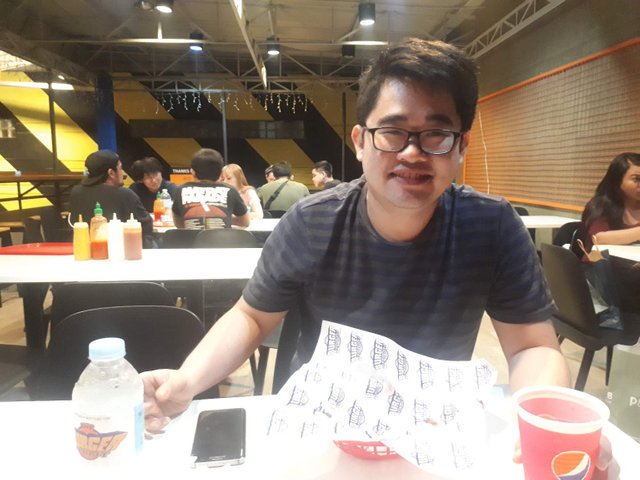 I didn't manage to take a photo of my brother's order though as he was like a hungry man on steroids. I only manage to snap this photo of him with only bits of morsel left on his platter. I should take a photo of his order first next time.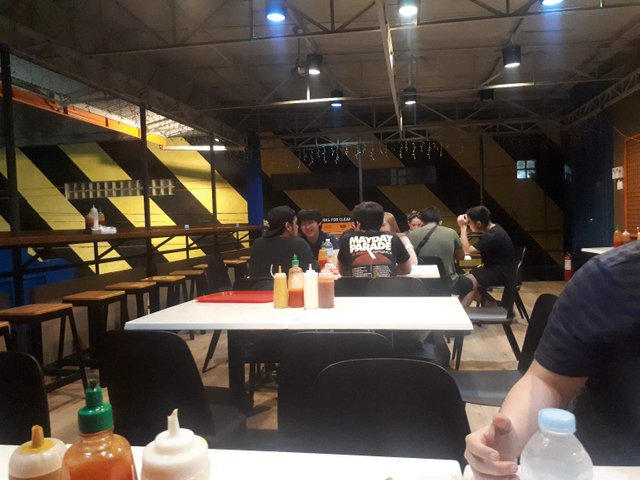 The ambience of the second floor is okay but a little warm for me. But hey, it's the Philippines here, its supposed to be warm and humid! Although the area is a bit small, it's enough to hold around 30 to 40 people. Heck I don't really mind this at all as long as I get my burger craving satisfied, I'm cool with it.
Overall, I enjoyed the food and the time spent with my brother. We get to talk about life and stuff. And did you know, he's also invested in some crypto. Heck he even holds some steem. He's not into blogging and stuff though. Oh well, to each his own I guess.
Anyways, that's about it for my night out with my brother. I hope you found this read enjoyable. See you on the next one guys!
Posted using Partiko Android