Rewards for Week 1 of the Retweet for Steem Power Promotion have been sent to all who participated! Thank you!!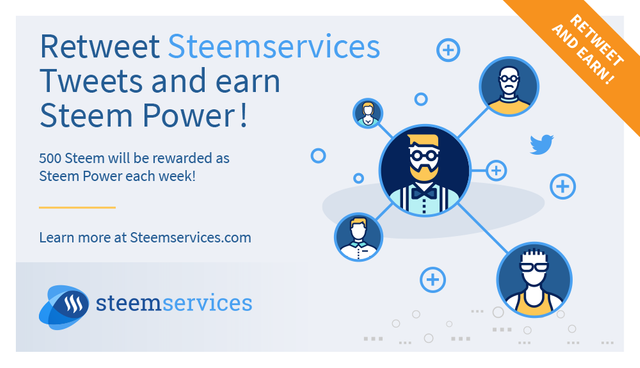 500 Steem have been vested as Steem Power to the accounts below based on retweet activity and verified number of followers. Retweet period was from Wednesday, 6/8 - Saturday, 6/11.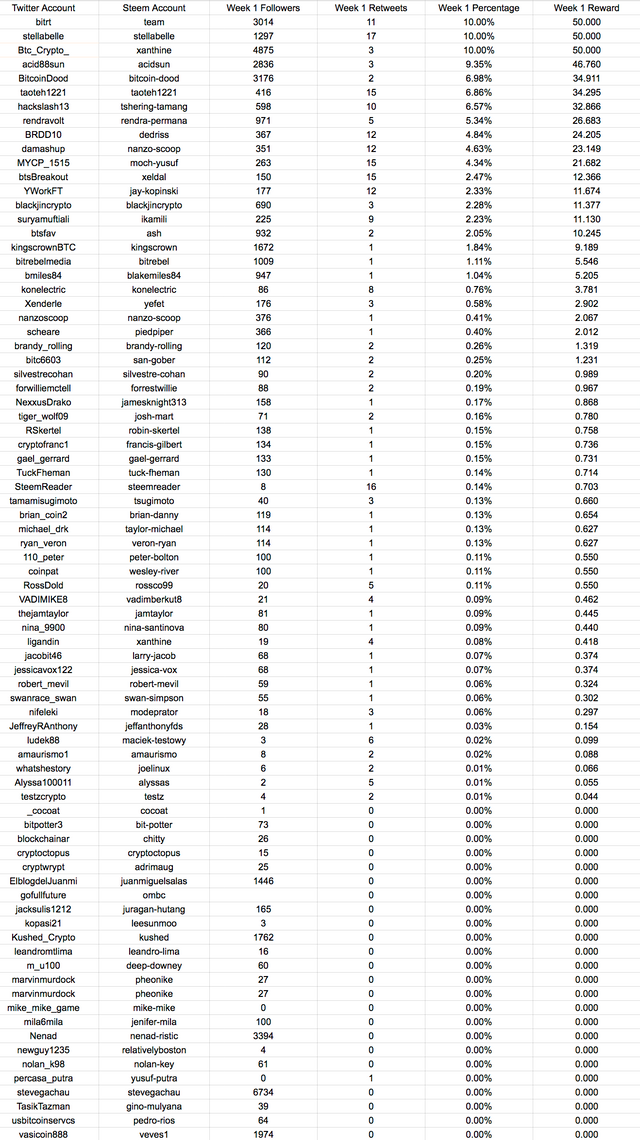 For more information, please visit the announcement thread here.
To register, please click here.