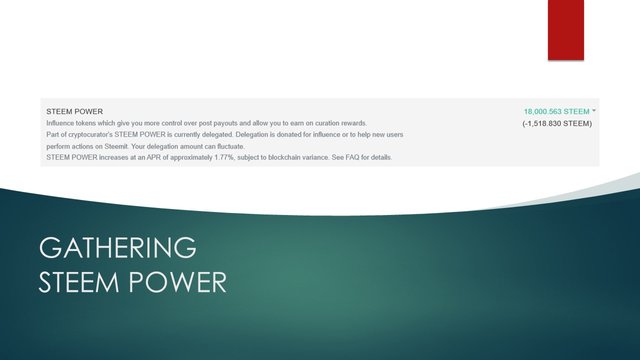 An Exceptional Week on Steem
It's been an exceptional week on Steem, and on reflection, I feel pretty confident that there will be a good outcome for the Steem Blockchain.
I have spent a huge amount of time listening to everything that has gone on with equal measure of shock, stress, excitement and appalment.
Just marking today another little milestone of clocking over to 18,000 SP.
All my 30 witness votes are done. Are yours?
If my words had greater reach I would spend time showcasing some of the witnesses in the Rank 30-50 and what they bring to the community. One of the easiest votes in there is a witness vote for @timcliff who has brought so much to Steem over the years and deserves a Top 20 place. It's worth reading Tim's recent post where at the same time as SF222 Tim was running a version which had the Steemit Inc accounts with frozen rights to witness voting (only).
Recent connected posts on :