Steemit's Weekly Scoop
Caught up with last week's events? We hope so.
Here's another week's worth of juicy news and drama. Sit tight!
---
---
STEEM's Destiny
Click on image to visit the post.
New Product
New UI
New Corporate Structure
Same CEO
Curious yet? Meet Destiny.
STEEM Keychain Wallet - The Metamask for STEEM

Click on image to visit the post.
STEEM Keychain wallet is a management tool for your STEEM account keys. It has other features you would probably like. One of them is not having to deal with SteemConnect asking for your private active key to grant your posting authority.
Other features are in the works together with Firefox and other browser support.
If you have any concerns with using Chrome and browser extensions, head on over and read the comments. @yabapmatt addressed those concerns so you can decide for yourself.
STEEM vs INS - Who's Getting A Free Listing?
Click on image to visit the post.
Last week, we featured this contest by
@oracle-d
. Five days ago,
@ned
asked for our
help
. 11 hours ago, Oracle-d wrote a final push for STEEM listing on NetCoins.
Doesn't matter if you are not in Canada. What matters is we get STEEM on as many exchanges as we can.
INS came from nowhere and trailed STEEM. Previously, we were battling with VERGE.
We hope you joined in this effort.
SMT Under Construction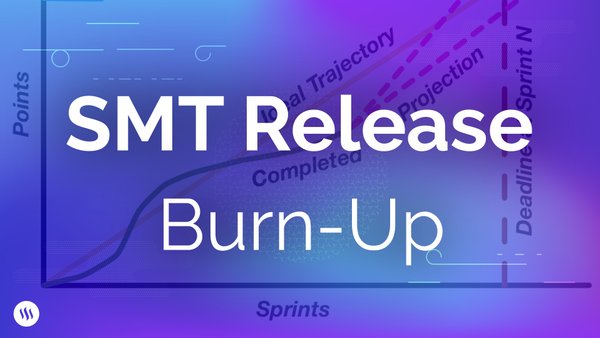 Click on image to visit the post.
SteemitBlog shares an update on how much is done towards completing SMT. There's a graph but you don't need to scratch head.
Transparency if you can call it that, especially since there's a GitHub link to the issue they are working on.
YouAreHOPE is One and Steeming On!

Click on image to visit the post.
YouAreHOPE is celebrating their 1-yr anniversary!
Congratulations to YAH and #TheAlliance for the wonderful support you have garnered for the needy.
Take the time to watch the 3-min video of how your generous STEEM is reaching out beyond the platform.
Friendly Bot Going Hostile?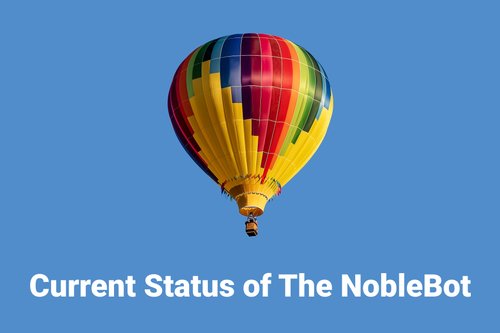 Click on image to visit the post.
SteemFlagRewards Project is becoming a Steem household name. Thanks to the
@Utopian-io
Anti-Abuse initiative, this project is garnering more attention. A handful of witnesses support the project and that means withdrawing support from abuse on the blockchain.
NobleBot is joining the cause. Click on the image above to check the details.
The anti-abuse powerhouse is gaining steem pun intended. @AnthonyaDavisii is the brain and main developer behind this. So if you need help with abuse or want to fight abuse, join SFR Discord. Or report it to SteemCleaners for rewards in your wallet.
Feeling Neglected? Call DLine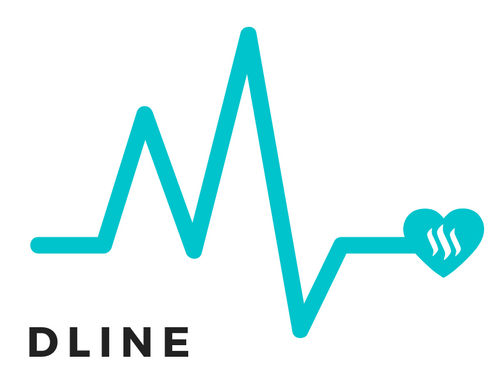 Click on image to visit the post.
Looking for a meaningful engagement on the platform? This is a promising initiative you might want to consider joining.
SteemitWeekly might even consider partnering with this project to gain readership and find news-worthy articles we don't normally see.
Hope this project takes off!
Witness Corner: Justyy
Click on image to visit the post.
@Justyy
found out that
@pumpkin
has an updated witness votes.
Very juicy drama find for this week's publication.
If you don't understand why that is. Check out SteemReports.com and see how much Pumpkin affects the witness rankings.
If you have a free spot for your witness vote and like what Justyy does for the community, vote for his witness.

Yummy Contest - What's For Breakfast?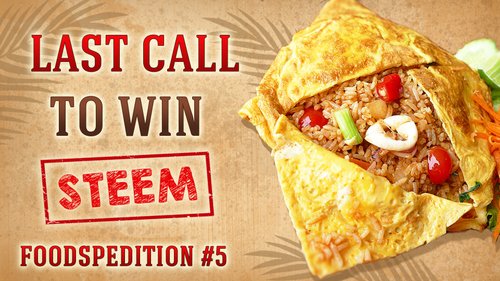 Click on image to visit the post.
You have another day to join this mouth-watering contest.
Who doesn't like to eat? Give this a try for a chance to win some STEEM. Share your breakfast photo and check out other breakfast ideas.
Very easy rules to qualify so don't piddle around!

That's all for week 42 (Oct 14-20) of 2018!

Got scoop? Kindly drop them at our
Discord Server
.
We don't write the news. We just report the news.
Weekly LIE editors:
@lovenfreedom @iamstan @enforcer48