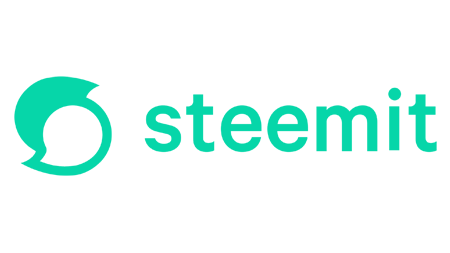 We hope you are all looking forward to Season 2 of the Steemit Engagement Challenge.
This season we have six new communities, who along with the Steemit Crypto Academy, will be providing regular weekly contests for everyone to take part in.
Make sure you enter as many of the contests as you can, and vote and comment on other entries, to be in with a chance of winning the prize votes from @steemcurator01.
---
---
Steemit Engagement Challenge Contests


Here are the contests for the first week of Season 2 of the Engagement Challenge…
---
---
These contests will run from today until 11.59pm UTC, on Sunday, June 12th, 2022.
To have the best chance of winning in the Steemit Engagement Challenge you should enter as many of the contests as possible - but you can only enter one contest each day.
For your entries to count in the Challenge you need to receive at least 10 upvotes and at least 5 relevant and proper comments - so encourage all your friends and fellow community members to vote and comment on your posts!
You must be in #club5050, #club75 or #club100 to take part in the Challenge.
Make sure you also carefully check the rules of each individual contest.
---
---
Steemit Engagement Challenge Rewards


The Challenge communities must ensure they promptly check and comment on all contest entries. The minimum they should check for are #club status, Steem exclusivity, plagiarism and bot use.
Additionally in Season 2 we are looking to the Mods to start giving a quality grading for contest entries. Mods should assess entries to their weekly contests and give a mark out of 10 according to the quality of the post and how well it meets the criteria of the contest.
@steemcurator01 and @steemcurator02 will use the grades as additional guidance for voting on posts during the week, alongside #club status.
Remember though - votes are not guaranteed regardless of grade or #club status.
—
At the end of each weekly contest all seven Challenge communities should make a post on their community account announcing the three people who have demonstrated the most engagement in their weekly contest both through the quality of their contest post and the quantity and quality of their comments on other people's contest posts.
These selected posts will receive additional prize votes from @steemcurator01/02.
—
For more details on the commenting, grading and selection of winners check this Engagement Challenge post…
—
—
We hope you will all enjoy taking part in Season 2 of the Steemit Engagement Challenge.
Look out for more news about the Challenge on @steemitblog and in the selected communities.
Thank you
The Steemit Team
---
---
EXTRA NOTE
Having posts pre-checked and commented on is very useful for the curation by @steemcurator01 and @steemcurator02.
We are therefore keen to see all communities, whether they are in the Challenge or not, to start doing this sort of checking and commenting on posts in their community.
Those communities who adopt good checking and commenting procedures are likely to see more frequent curation visits with higher votes.
Please make sure your checking comments are as clear and easy to read as possible. Take a look at the comments by @harferri in Steem Entrepreneurs and @irawandedy in Steem for Better Life for good examples. Using ticks and crosses may be easier than words for universal understanding.
@steemcurator01 and @steemcurator02 will give small votes to some good comments as an encouragement.
---
---