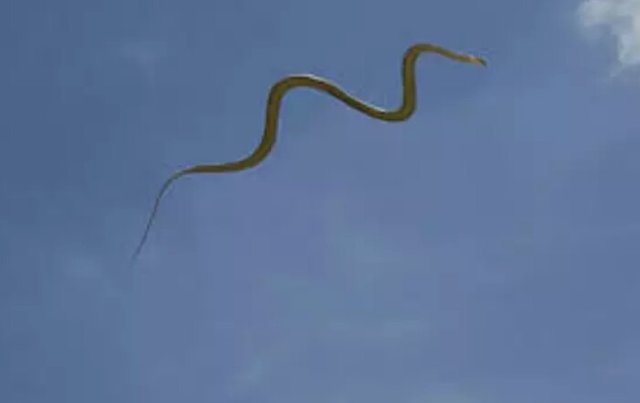 Last year had viral occurrence in a cybercafe in Thailand the arrival of a flying snake. The video from CCTV on youtube is still searched and the story is still recounted. Apparently this is the flying snake.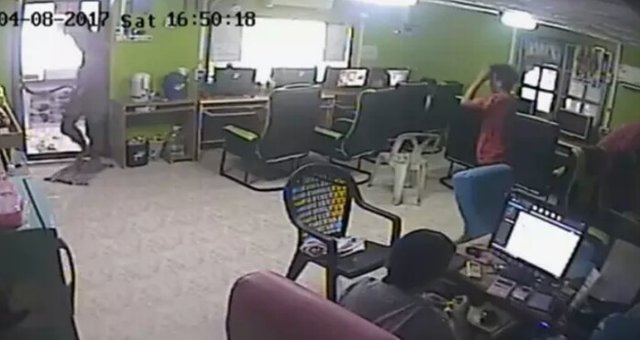 Chrysopelea, that's the name of this flying snake. There are many in Southeast Asia, the Malanesia islands and parts of India. Widely present in forests, flying from tree to tree. But also comfortable living near human settlements.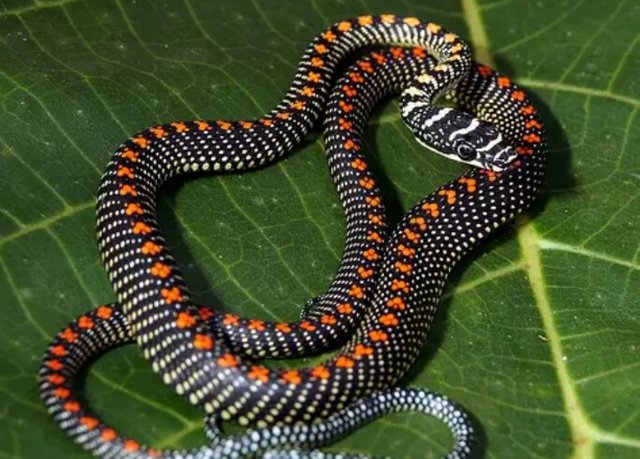 Actually not exactly can be called flying. The snake jumped and floated, meaning to catch the quarry. Rats, bats, and other small animals, became his food.
Body shape is different from other snakes. The bones are flat, so that when drifting it can widen and make this snake long in the air. Before flying, his body contracted, then jumped high. Including venomous but little, harmless to humans, can only paralyze prey