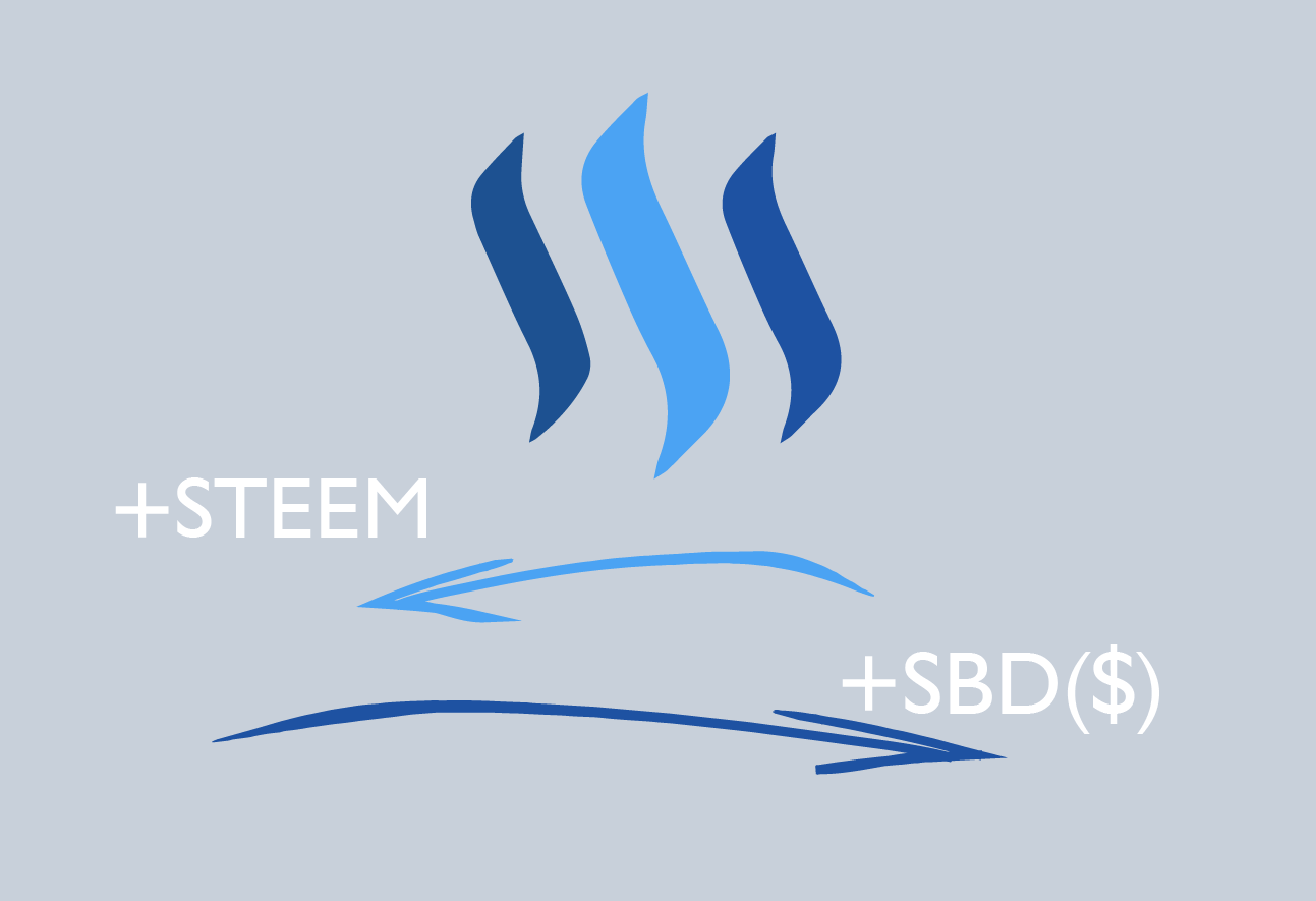 Today might be lucky day for some of us as STEEM price and SBD got crazy turn around. I converted all my SBD into Steem.
And I suggest you check on that wave. Charts are going crazy today.
Poloniex issue
I wanted to trade it on Poloniex as it was such opportunity, but hey they figured out the niche of holy conversions so they disabled steemit wallet with publishing:
"STEEM is currently under maintenance or experiencing wallet/network issues. Deposits and withdrawals will remain disabled until a solution is found, which may require an update from the STEEM team. Any updates must be tested and audited before enabling."
What happened is that the SBD price jumped up and STEEM fall down. (What a surprise!)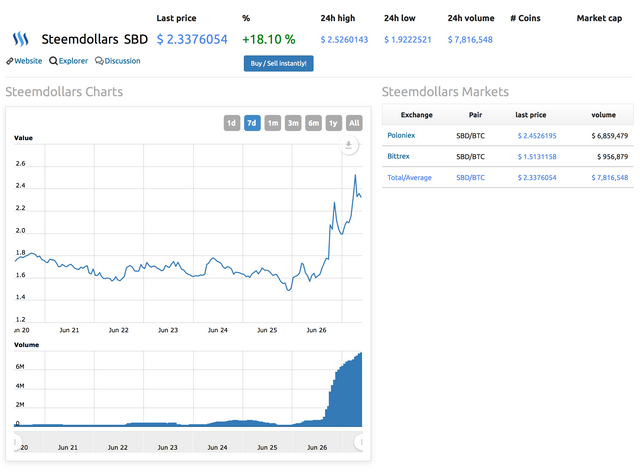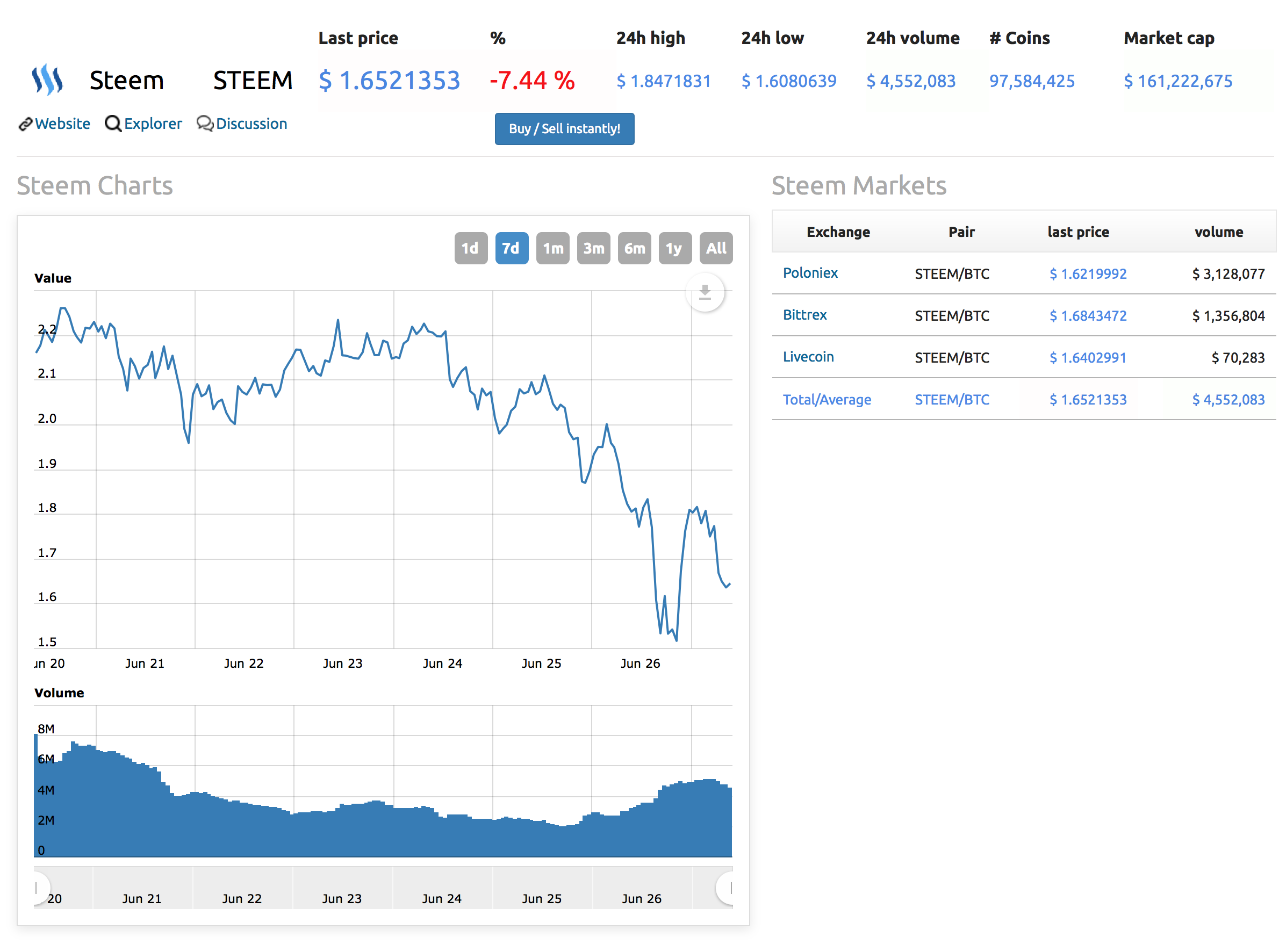 So if you look at the poloniex rates, you see you could of easily turn 254$ into 420$ with just few clicks. Almost double your money.
Such rate is super hypersensitive. In just a day, such a turnaround, especially when last time I checked rates it was viceversa.
From time to time I change STEEM into SBD and then when it feels good SBD into STEEM. I don't have much but I gain nice rates.
Today I exchanged it under our market with nice 160/168 almoust 1:1. Few times I sold Steem to SBD it was 150/214 and around 150/206. Would of got far better exchange on poloniex if it didn't shut down our wallet.
Doesn't take much time, and doesn't make me bother with other currencies. I don't like to track to much stuff, makes me crazy and money hungry which I don't like.
My question is what is happening to STEEM?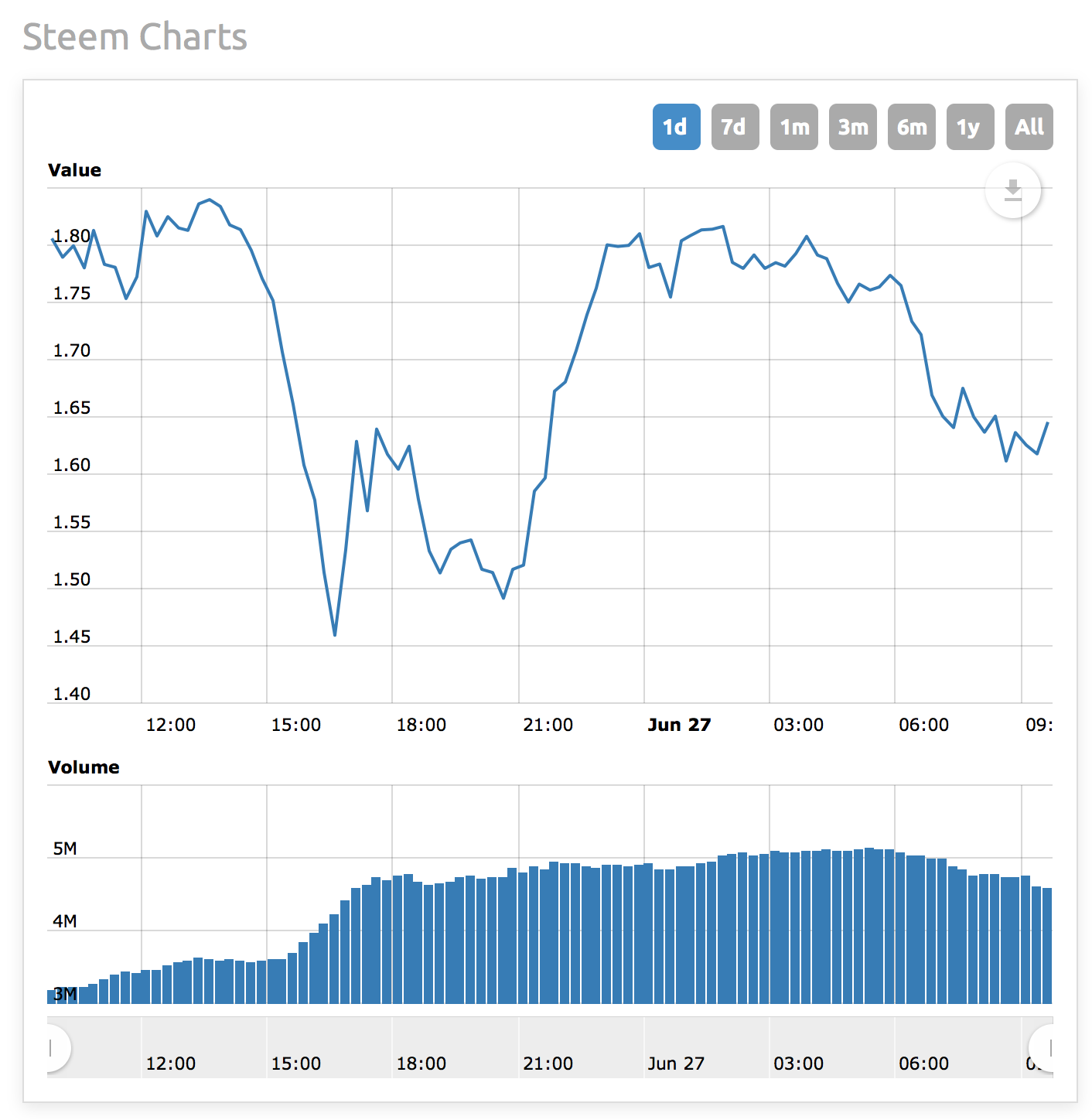 This instability in just one day chart doesn't look good. What's your thoughts on it?
Now, as we speak it is going even crazier, check the sell and buy price at the same time!
This is the day to have our eyes on charts!