Blogging at New Steemit.com is not only for content creators.
It is also for the readers who support the content creators.
The reader's comment, upvote or resteem when in Steemit platform.
They are almost one and the same called a "Blogger".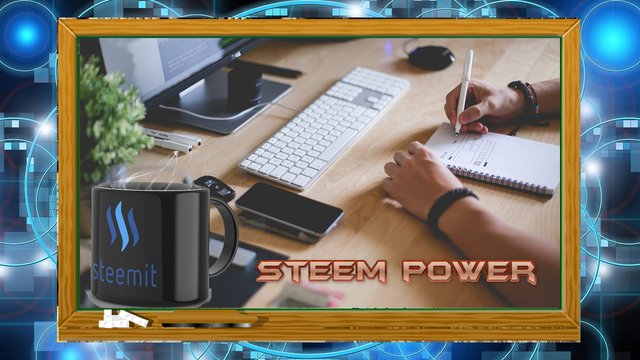 Blogging enthusiasts
They blog to show the world wide web what they are proud of.
They show what they love.
They show what they are capable of doing.
They show their craft.
They show what they want.
With blockchain technology, you will now be sure to leave your footprint in the digital world.
Unlike websites when it is done or not renewed for hosting,
the site will not be accessible, no matter how good your contents are.
If the site is banned from Search Engines you cannot be found anymore.
With the Blockchain technology, it is supposed to last for a long time.
I read that some Content creators are not up to the 50-50% rule for creator and curator.
Being a newbie in Steemit or New Steemit,
I experienced that it is easier to curate than to get upvotes for my blog content.
I feel it is easier to click the upvote button than to click the publish button.
For you to click the publish button you have to click and type first.
Even the tags you have to think about.
While to upvote you only think how much the percentage weight you want to curate then boom.
Just click the upvote button and get curation reward.
How fun can that be, by reading and upvoting you get to earn.
When you write a blog post you need to complement the niche you want to promote or be involved in.
You need to discover the relevant issues as per your targeted niche.
After researching you need to provide the materials for your niche to post.
The materials should be an original, otherwise, it needs some accreditation to the source.
You have to compose and study, how you will present your content in a way that you are comfortable with.
Then review if everything is in order.
Prepare your tags, cover picture, then check your title, intro and outro.
The hit post or publish.
You can see that even for this example, it shows that composing a Post is really worth your time, effort, and resources. No wonder that getting less is not acceptable.
But looking at the bright side.
You can also curate at the same time. Which will also get you a good deal.
While gathering your juice in writing you get to read and upvote others.
At the same time observe and see what is really trending and profitable.

NEW STEEM is Fresh and new and exciting. It is filled with humans who want to engage, contribute and help grow and develop Steem.
Everyone is onboard on NEW STEEM
Regards to everybody
Upvote and resteem will be highly appreciated.
Follow me and I will follow you.
Images from Pixabay
Enjoy the fun of having Partiko Points.
Get the partiko.app here
Visit Steem Engine for more token. Click Here
Create your Steemit Account Sign Up here