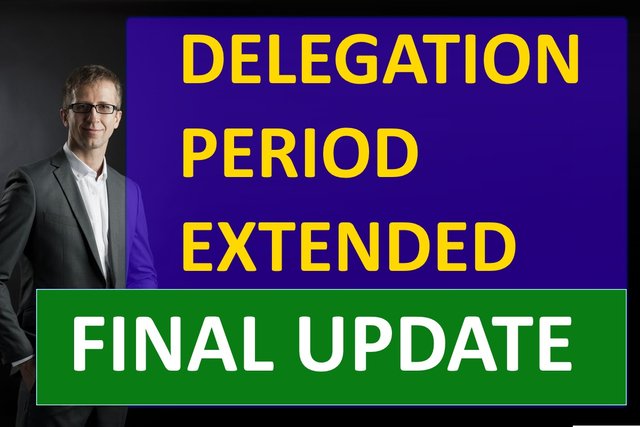 INTRODUCTION

Several days ago I decided to make a little "experiment" and I offered small delegations to all those in need who struggle with low resource credit (RC) limits on a daily basis. My aim was to support mostly several people sharing similar interests towards crypto, blockchain technology, AI or human psychology. My impression at that time was that lately (since HF20 has been introduced) Steemit platform turned into a ghost town and I didn't really expect much interests. For that reason my initial budget was to delegate a total of 1200SP.
However, the final results and enormous engagement absolutely blew my mind. Almost 160 people resteemed my post and more than 120 requested my support. The amount of comments (half of it are obviously my replies) has been insane. Just look at the little print screen below:

You're guys AMAZING! Perhaps Steemit is not a ghost town after all? :)
MY BUDGET EXPLODED

I realized right way that my initial budget of 1200SP will be not enough though. Since my goal was to support everyone meeting some basic requirement with 40SP (I know, I know. That's not enough to increase anyone's voting power but it's definitely enough to allow those users to comment/post quite freely without being restricted by low RC limits).
Thanks to the support from a few friends I managed to increase the budget to 2400SP which turned out also to be not enough. I had to purchase quite a solid amount of STEEM myself to be able to keep my promise. Luckily, the current price of STEEM is super low; otherwise I would most likely go bankrupt :)
I'M SORRY IT TOOK SO LONG

Most of you guys had to wait almost 2 weeks to receive those delegations. Please accept my honest apology that it took so long. I did my best to read every comment and reply to each one of you. On top of that I had to verify which users are actually engaging with others, needed to check if they indeed require my support and on top of that if they blogged about crypto etc.
At the end it took me a total over 30 hours to do so. And by the end (few days since I started) I felt like a Zombie. My brain has been half dead already and all I even dreamed about was Steemit :) I may need a few days break to recharge and allow my eyes to recover.
AM I AI?

One of those days someone asked me if I'm a real human or perhaps I'm an advanced AI (Artificial Intelligence). That obviously made me laugh and also made me think for a moment about Elon Musk. Not that I am comparing myself to him. Oh god, no. I'm only his humble fan.
The story with Elon is that some people asked him several times if he is an alien. Out of this world. I guess this question if I'm an AI made me think about that particular story :)
So let me clarify it right here and now. I'm a real human. Made from blood and bones. And I only decided to commit myself fully to Steemit spending almost an entire day and night engaging with people because of my current life situation. As many of you know I got married lately but since my visa expired soon after our marriage I had to leave country and Im in the process of securing the correct visa. Unfortunately, processing paperwork is a nightmare and it takes time, so I ended up being separated from the love of my life for a period of several weeks.
I could simply sit down and cry (which I did at some point, but it didn't help a bit) or keep myself busy. So yeah, I figured that engaging with people on Steemit day and night will be best solution to stay distracted.
DELEGATIONS EXTENDED

| I finally managed to delegate 40SP to over 80 people, which brought my initial budget of 1200SP to around 3500SP. An INSANE difference. | |
| --- | --- |
List of all delegations made from my account can be viewed here:
http://www.steemreports.com/delegation-info/?account=crypto.piotr
I figured that having my support for only 6 weeks could not make much of a difference; therefore my decision is to extend all those delegations by one month. Till the end of feb 2019. Obviously in case of lack of user activity for a week or two I reserve the right to remove delegation, so if you're planning to go for holiday etc. then please send me message (email / memo etc). Hope I'm being fair.
IMPORTANT: TWO COMMUNITY QUESTS

| Within the past few days, several of those who I selected to support with my delegations proved to be very active and engaging with me and others. | |
| --- | --- |
They seem to understand that creating quality content without engaging with their audience is just like preparing great dinner for your guests and telling them "please enjoy" and leaving the room. It just doesn't work in the long run.
Quality content is not enough to attract attention any more. If you want people to spend their own time reading your publications and commenting then you need to give them something in return. Simple as that. If you cannot reward them with $$$ then the best you can do is to invest your own time and show your own support in the first place.
1) QUEST 1: MINNOW SUPPORT QUEST
| Below I present to you a list of 50 people who just like you received my delegation. Those are users who I found the most active and supportive so far. | (pic source: www.minecraftforum.net) |
| --- | --- |
Try to visit their accounts and see if you like their content. If you do, then follow them and drop some valuable comment. Once you follow at least 10 of those people and leave at least 5 unique and valuable comments, then drop a comment in comment section below saying "MINNOW SUPPORT QUEST COMPLETED". Simple, isn't it? (please do not cheat :P).
REWARD:
In return you will receive additional 20 SP delegation for the same period (until end of feb 2019). Plus you will receive my blessing (hope it counts :). And hopefully it will help you to become a stronger part of our little crypto community.
2) QUEST 2: EXTRA MILE QUEST
| Are you ready to go the extra a mile and show some extra support? If your positive answer is "YES" then follow at least half of those people from the list below and drop at least 10-15 unique and valuable comments. | (pic source: pinnaclesalescoaching.com) |
| --- | --- |
It may take you more than a day. But if you would prove that you're ready to put extra effort and your time to strengthen our community, then I will pay back doing the same to support you.
Once you finish then mention in comment section "EXTRA MILE QUEST COMPLETED" (and again please do not cheat :)
REWARD:
I will then add your account to my personal "priority list". What does it mean? It simply means that I will give you more of my time and attention as long as you will stay active on Steemit. My goal is to visit profile of everyone from my "priority list" at least once a week and support their content with upvote / resteem or comment (if I would find your content interesting). I will also help you get some extra traffic whenever I will value your publications. How does it sound? :)
| | NOTE: second "quest" is open for everyone; not only for those who I delegated SP to. |
| --- | --- |
LIST:


That would be everything for today. I hope everyone will have a great weekend. Peace out :)
Yours
Piotr