Contest Week 1
This contest will be over once this post reaches 6 days ... This gives us one day to kind of make sure all the votes go out before we start a new one.
Info
Summary
All you have to do is create a post about steemegg and how to use it. I know you guys know what a real post is and a crap post... I am leaving it up to my own personal judgement for what each post will end up being. Its hard to give a specific outline of what to give because then it just becomes 17 posts copy and psted from eachother, I want these to be individual experiences with steemegg... Think of this post... the more effort you put into this in the scope of a promotional tool, the more likely you are to get the top end of the prizes.
Specifics
Rewards
Your post will receive a vote between 10% - 50% within 4 days of being posted. I will leave this open ended but creativity and organization / post layout will all be minor factors. Also I will be Taking into account the audience that the post is targeted to.. Im not saying mass spam it in 100 communities but a good post in a well targeted community will surely receive 0.5 and quite possibly more... =)
Example of the pictures i want to see...
A picture of a filled out transfer to us with a post in the memo field and the steem fields all filled out... You can even use the one below if you want.
![image.png](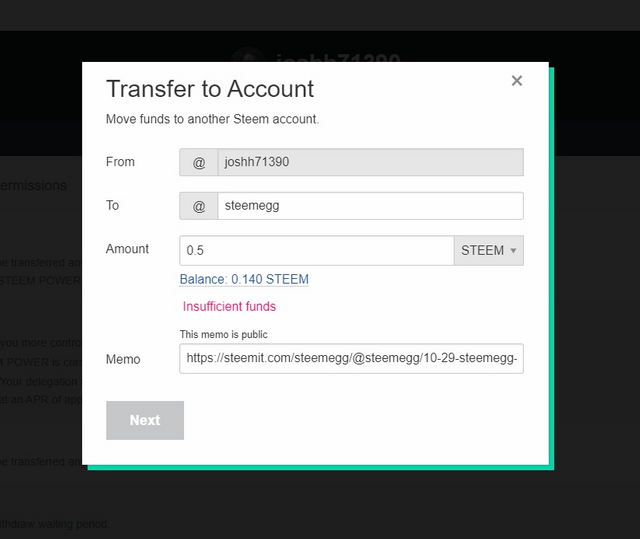 )
You must also include screenshots from steemworld.org of a time you used steemegg this needs both The transfer to us... and the vote that we gave you.
I think thats about it Please post your posts link in the comments in order to consider it an entry.