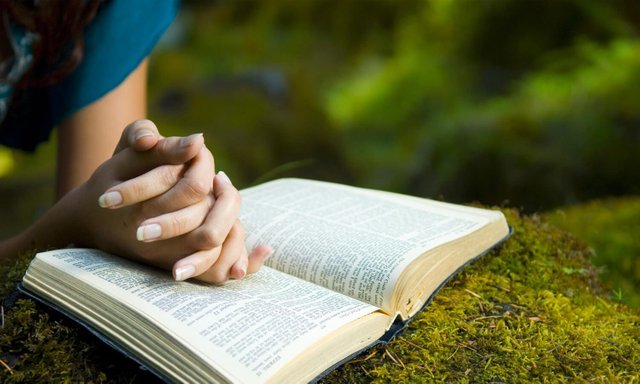 LINK
Has it ever happened to you that you waited on God and it seemed that his answer never came? This often happens in our lives, it has happened to me, it seems that God has other priorities before ours or that he has forgotten. We even believe that just at the moment we thought we needed his help, we have not had it, it is a feeling of abandonment by God.
And getting up, he rebuked the wind, and said to the sea: Hush, hush. And the wind ceased, and a great calm. 40 And he said to them: Why are you so frightened? How do you not have faith? 41 Then they feared with great fear, and said to one another: Who is this, that even the wind and the sea obey him?
Mark 4:39-41
In the word of God we find great examples, it is the case of Jesus and his disciples when they were sailing on the Sea of ​​Galilee, at an unexpected moment a storm arose, endangering the entire boat, the fearful disciples, full out of fear, while Jesus slept they said: "Master, look how we perish!", Jesus was still indifferent to the storm, but finally Jesus rebuked the wind and the sea to bring peace and safety to all, it was simply a test who were next to him despaired.
For a few moments we live in situations very similar to those of the disciples with Jesus, it seems that Jesus has forgotten what we are experiencing at that moment and we even feel that his answers take time, we immediately forget that God is caring and sees far beyond what we can.
The Lord will not put on us burdens heavier than we can bear, and always in the midst of trials we will develop and learn to use our faith.
It often happens that at times we believe that we are alone but the Bible teaches us that great truth that we can cast our burden on God and he always guides us and is watching over us at all times.
Casting all your anxiety on him, because he cares for you.
1 Peter 5:7
LINK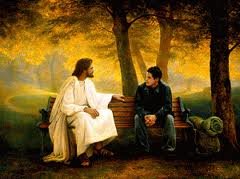 LINK
¿Te ha sucedido alguna vez que esperaste en Dios y pareciera que su respuesta nunca llega? En nuestras vidas suele suceder esto, a mi me ha sucedido, pareciera que Dios tiene otras prioridades antes que las nuestras o que se ha olvidado. Hasta creemos que justo en el momento que creíamos que necesitábamos de su ayuda, no hemos contado con ella, es una sensación de abandono por parte de Dios.
Y levantándose, reprendió al viento, y dijo al mar: Calla, enmudece. Y cesó el viento, y se hizo grande bonanza. 40 Y les dijo: ¿Por qué estáis así amedrentados? ¿Cómo no tenéis fe? 41 Entonces temieron con gran temor, y se decían el uno al otro: ¿Quién es este, que aun el viento y el mar le obedecen?
Marcos 4:39-41
En la palabra de Dios encontramos grandes ejemplos, es el caso de Jesus y sus discípulos cuando navegaban en mar de Galilea, en un momento inesperado se presentó una tormenta poniendo en peligro a toda la embarcación, los discípulos temerosos, llenos de miedo, mientras que Jesús dormía decían: "Maestro mira que perecemos!", Jesus seguía siendo indiferente a la tormenta, pero finalmente Jesús reprendió al viento y el mar para traer paz y seguridad para todos, simplemente fue una prueba en la que los que estaban junto a él se desesperaron.
Unos momentos vivimos situaciones muy parecidas a las de los discípulos junto a Jesús, pareciera que Jesús se ha olvidado de lo que nosotros estamos viviendo en ese momento y hasta llegamos a sentir que sus respuestas demoran, inmediatamente olvidamos que Dios nos está cuidando y ve mucho más allá de lo que nosotros podemos.
El señor no pondrá en nosotros cargas más pesadas de las que podemos soportar, y siempre en medio de las pruebas nos desarrollaremos y aprenderemos hacer uso de nuestra fe.
Suele suceder que en algunos momentos creemos que estamos solo pero la Biblia nos enseña esa gran verdad que podemos echar en Dios nuestra carga y el siempre nos guía y está velando en todo momento por nosotros.
Echando toda vuestra ansiedad sobre él, porque él tiene cuidado de vosotros.
1 Pedro 5:7
---
---
Muchas Gracias por compartir esta lectura, deseo que el Espíritu Santo de Dios traiga revelación de su palabra a nuestras vidas.