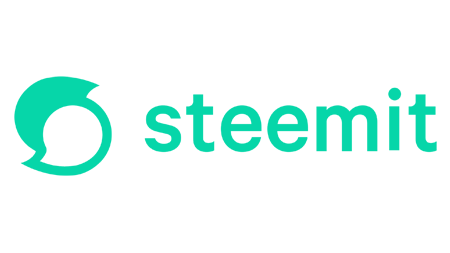 Thank you to all 58 people who took the time to submit an application to become a Community Curator for October.
September was an interesting month to observe how the new team formats, and new curation rules, worked out. Our overall impression was positive on both counts.
To keep it all fresh we are introducing further small changes to team sizes and curation guidelines for October.
We are also doubling the Steem Power for one of the teams to 1 million SP to try something new.
Check out below to find out what's new for October.
---
---
Community Curator Teams for October 2022


We are experimenting with different team sizes for October - here are the members for each team...
TEAM 1
---
TEAM 2
---
TEAM 3
---
TEAM 4
---
TEAM 5
---
TEAM MILLIONAIRE
---
Congratulations to everyone selected for one of the six teams.
Please would one person from each winning team confirm acceptance in a comment below and include their contact details (Discord / Telegram).
Then would the other members of each team add their acceptance to their respective starter comments along with their contact details (Discord / Telegram).
We will then be in touch to provide the keys for the accounts.
Teams are free to select a leader if they want and need to.
If anyone selected is not wanting to participate in their chosen team either because of the mix or size of the team, please let us know in a comment as soon as possible and we may introduce substitutes.
---
---
Curation Guidelines


For Teams 1 - 5 we are continuing with the free-ranging curation.
There will be no specific themes - each team will be free to vote on posts on any subject.
---
We also want teams to look beyond communities. There are many good posts that are outside of any communities - just directly on people's personal blogs.
Teams should seek out good posts everywhere - both within communities, and outside of communities.
---
Voting on comments should also be continued.
Good comments can be as interesting and as valuable as good posts.
We want good comments to be encouraged and rewarded.
Therefore for October we are looking for the curation teams to continue to allocate some of their voting capacity to comments.
---
---
Team Millionaire


Team Millionaire will be in charge of the @steemcurator account that is having its Steem Power doubled to 1 million SP.
This Team will have a special mission to encourage and expand contests and challenges on Steem.
Contests are a great way to encourage participation, expand activity and range of content, and to share rewards.
They are also a very good way for newcomers to expand their connections in the community and to build their Steem Power.
We would like Team Millionaire to seek out and reward people running the best contests and challenges.
To find the best contests they should look at the creativity and originality of the contests, the clarity of the rules and presentation, and the size of the prizes.
They should also be considering the number of participants for each contest.
The Team can also allocate a portion of their votes as prizes for contests as long as they are completed and awarded before the end of October.
The latest Contest Alerts post from @disconnect lists 64 current contests and challenges with a prize pool valued at over 550 STEEM.
Maybe we can double up those numbers by the end of October with the help of Team Millionaire.
It would also be good to see some new and original contest formats appearing on the platform.
---
Contests are also a great way to promote Steem on other social media.
It would be ideal therefore for Team Millionaire to connect with @o1eh and @pollito22 who are developing a Social Marketing Plan for Steem. And @disconnect too!
---
---
All teams should ensure the posts they curate are plagiarism-free and not using images from copyrighted sources.
Teams should also give preference to posts that are steem-exclusive, bot free and by authors in club5050, club75 or club100.
We are happy to see some flexibility on these guidelines (apart from plagiarism) for posts of the highest quality.
---
The @steemcurator accounts should only be used for voting and commenting. They should not be used for downvoting or making posts.
We suggest that a comment is left on each post voted to let the author know the post has been supported by the curation team - and please include which member of the team selected the post.
---
---
How the Curation Teams will be rewarded


Every day the teams will be allowed to allocate one full vote to a team member's post - ideally in rotation.
In total therefore no more than 10% of the account's voting power should be used on team members each week.
This applies for Team Millionaire as well.
Additionally each week one member should post a report for the team in the Steem POD community with a list of their top 6 posts, with a brief note of why each post was chosen.
These weekly report posts should set beneficiaries to be shared with other members of the team. The beneficiary percentage will vary according to how many members are on the team.
The posts will be voted by @steemcurator01.
We strongly encourage teams to ensure all members review and agree on the merits of the selected posts of the week as poor choices may influence the reward given to the weekly report by @steemcurator01.
---
---
October is going to be another exciting month for the Community Curation project.
We are very much looking forward to seeing a renaissance of contests and challenges covering a whole range of topics and formats.
And let's all join in with @o1eh and @pollito22 to tell the world about Steem on other social media.
Thank you
The Steemit Team