VOTE THEM OUT!
I guess you are aware what happened yesterday - the TRON Foundation has taken over control and replaced all existing witnesses with their own sock puppet accounts. Centralizing the chain is definitely not what we all want - no matter if we think that a cooperation with TRON is a good thing or not.
We can defend our chain
Now is the time to act and to defend our chain. We are not defenseless - indeed, we have all the options in our own hands. But we have to act - now.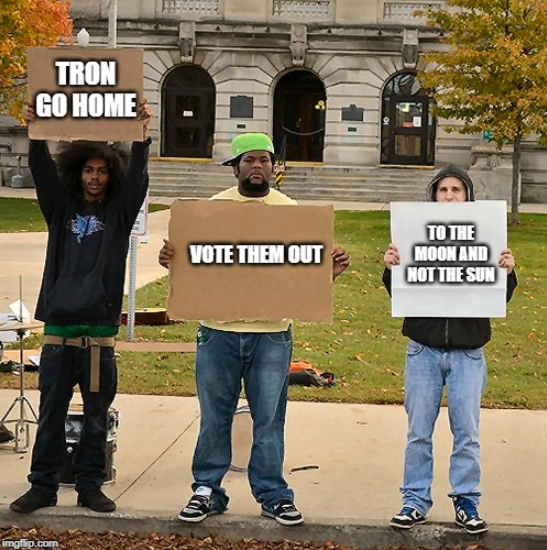 Currently, the TRON witnesses have about 26% of all Steem Power supporting them - this is mainly the stake they acquired from Stinc - while this is a lot, it is far from being the majority. This means that we can take back control. Indeed, @yabapmatt is already pretty close.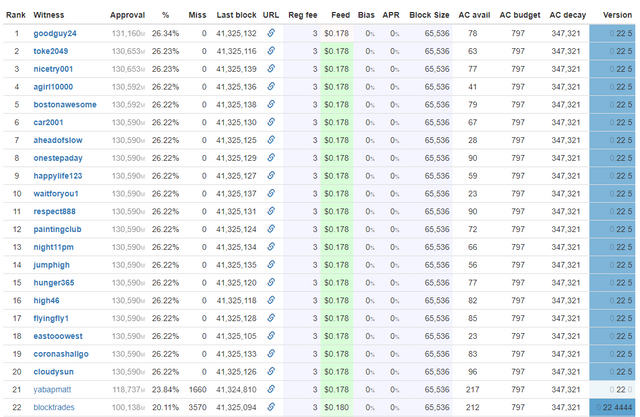 What to do now?
It is really simple. Go and vote. If only the majority of all Steemians would cast their vote, we would take back control. Make sure to include all of the the most prospective witnesses in your vote as we would otherwise miss out these valuable votes. Even if you do not like some of the witnesses - vote them anyway. You can change this again after we have taken back control of the chain.
There are several ways how you can vote witnesses, but for the most easy solution is to go to https://steemitwallet.com/~witnesses and click on the top witness starting from position 21. It should look like this: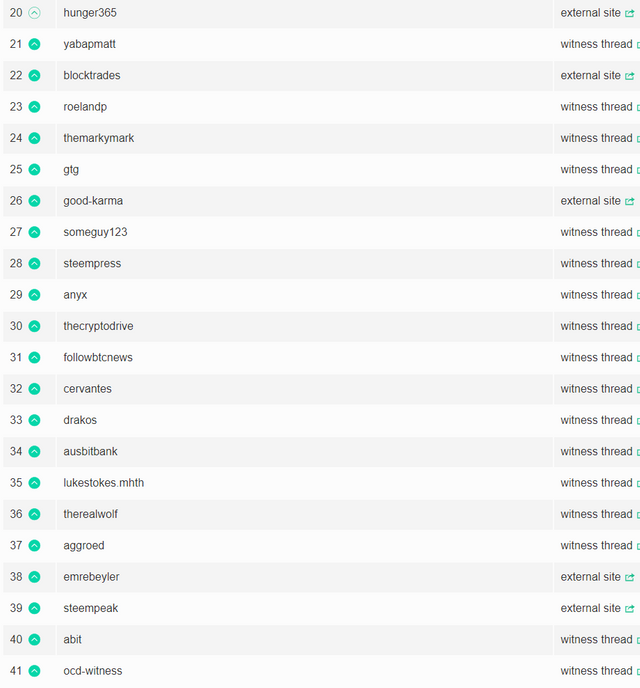 Please help and share this message, make your own posts and most importantly - do not waste your vote!
All the best,
Tim