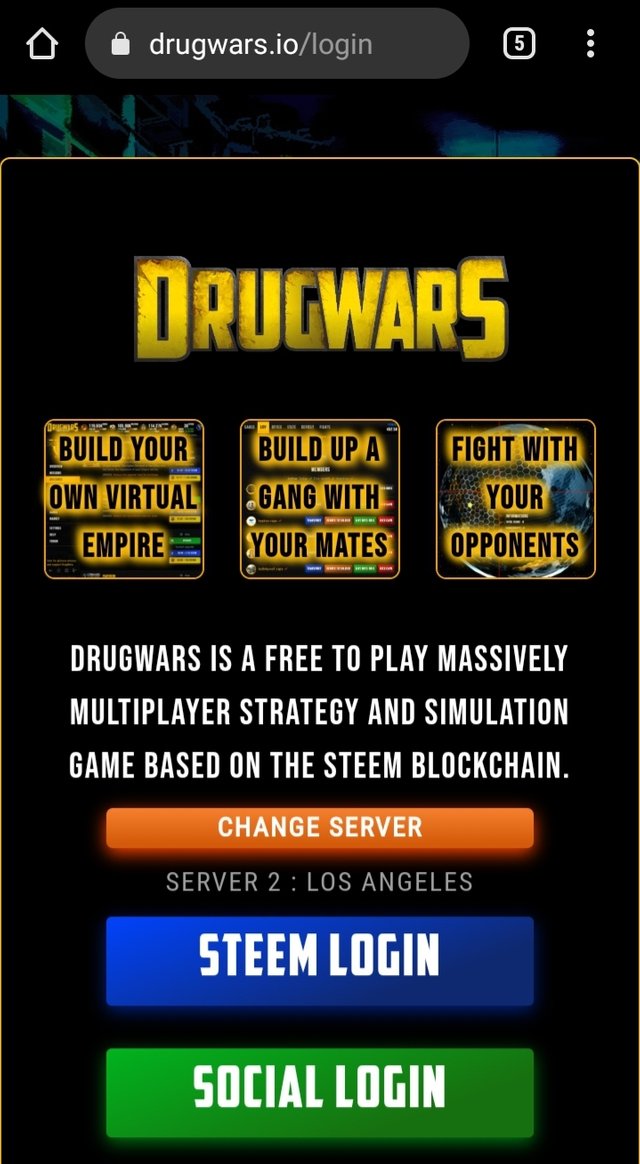 In order to get a lot of new users, the Steem blockchain requires an attractive decentralized application. One of them is the DrugWars blockchain game.
DrugWars is a game based on the Steem Blockchain, which is a massive and free-to-play multiplayer strategy and simulation game.
In this game you can build your own virtual empire, or build a gang with your friends, or fight with your enemies, etc.
You can generate resources, join gangs, fight enemies, and get rewarded with cryptocurrency depending on in-game production and respective activities.
If you already have a Steem account then you are ready to play this game. If not, then you can join Steem directly through this game.
See also: