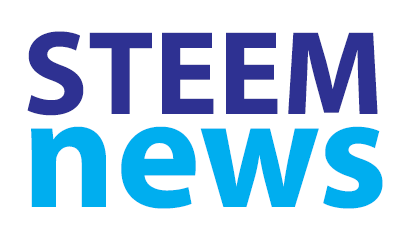 There's a new Marketing Plan hatching for Steem on Facebook and Instagram.
Abuse-Watcher is gearing up for action.
Today's Steem News also includes news and updates about Steem Power Ups, Nigeria Meetup & City Coordinators, World Smile Project in Nigeria and Indonesia, Steem for Bangladesh, Steem Video Contest, and Contests on Steem...
---
---
1. Steem Marketing Plan
Following a connection being made through Steem News @o1eh from Ukraine and @pollito22 from Venezuela are now working together on a Marketing Plan to promote Steem through social networks.
Initially they are focusing on Facebook and Instagram, using the accounts @steemitESP (Spanish language) and @steemitEN (English language)...
---
---
2. Abuse-Watcher
After the recent announcement of the revival and revamping of the @abuse-watcher account to fight abuse on the Steem platform, there are a growing number of abuse reports being posted in the Steem Watcher community.
Accounts such as @impostor, @plagiaristhunter, and @terminator-x are all filing reports of various types of abuse...
The wider community is now waiting to see how @abuse-watcher will deal with the offenders.
---
---
3. Power Ups Still on the Up
The latest stats from @remlaps this week have revealed another significant jump in the amount of STEEM that is powered up.
The past week has again seen a 2.7M (1.66%) increase to 163,666,269 STEEM powered up, equivalent to a value of $35,866,971.
The bulk of the increase in Steem Power was due to a new account @hungry-griffin that is bringing in and powering up a large amount of STEEM. In total @hungry-griffin has brought in 5 million STEEM in the past week or so...
---
---
4. Nigeria Meetup
Nigeria Country Rep @ngoenyi last weekend hosted a meetup of Country Reps and other Steemians in the city of Uyo.
Amongst other topics those at the meeting discussed how the Nigerian Steem community can move forward after the recent power-downs and departures of several leading communities and community members.
The meeting was attended by around 20 Steemians both physically and virtually...
@fredquantum was one of the Country Reps who attended...
---
The Steem4Nigeria community is reviving the idea of City Coordinators to promote Steem across the country. This idea was previously run through the now defunct SteemAlive community.
Applications to become a City Coordinator are open until 3 October...
---
---
5. World Smile Project Updates
World Smile Nigerian Project Leader, @ubongudofot has now paid the deposit of 1200 STEEM to the supplier to secure the current price of 2000 STEEM for the solar PV equipment needed for the next phase of the community solar scheme in Uyo...
---
@klen.civil has posted another progress report on the new World Smile funded Free Education Centre in East Aceh.
The building work is now 75% complete...
---
---
6. Steem for Bangladesh
Country Rep @msharif has posted that he will also be hosting an open Discord meeting on Friday 30 September to discuss the progress of Steem in Bangladesh...
---
The Steem For Bangladesh community has also just gained Tier 2 Booming Support...
---
Country Rep @msharif has also announced that the Steem for Bangladesh community will now be providing 200 SP delegations to newcomers...
---
Community founder @rme also recently announced that Amar Bangla Blog for Bengali speakers will be providing delegations for newcomers...
---
---
7. Steem Video Contest
The prize pool for the Steem video contest being run by @xpilar has now been increased to 26500 SP in delegations. The judges for the contest are @xpilar, @stef1 and @pennsif.
The contest will be open for applications for at least 14 days...
---
---
8. Contests on Steem
@disconnect continues to publish his comprehensive daily list of current contests on Steem.
There are 64 contests in the latest list with over 550 STEEM in prizes...
---
---
| | | |
| --- | --- | --- |
| STEEM price | US$ 0.22 | 28 Sep '22 6.51pm UTC |
| STEEM price | 0.00001119 BTC | 28 Sep '22 6.51pm UTC |
| CoinMarketCap Ranking | #258 | 28 Sep '22 6.51pm UTC |
| SBD price | US$ 2.47 | 28 Sep '22 6.51pm UTC |
| Unique visitors (steemit.com) | 127,575 / day | 28 Sep '22 6.51pm UTC |
| Page views (steemit.com) | 261,248 / day | 28 Sep '22 6.51pm UTC |
---
---
This is #455 (28 Sep '22) of this daily news service.
---
---
[ graphics by @pennsif ]