Finally, it's here. Check out the recent @steemitblog post in regards to Steem's EIP (Economic Improvement Proposal)
https://steemit.com/steem/@steemitblog/improving-the-economics-of-steem-a-community-proposal
Like @trafalgar, the only thing that has been plaguing my Steem-related thoughts over the past year is solely about the misaligned economic incentives on this network. It's seriously agonizing living through this every single day.
I remember the time when I first got back from Greece in July 2017.
That was the onset of my deteriorating user experience on Steem. My joy for content creation on Steem slowly slipped away over the course the year. But I couldn't really explain why. It wasn't about the money I was getting on my posts, as I still had plenty of support. Near 100% of my SP was dedicated for curation activities as well since the beginning, but this time, something really feels off. Maybe futile is the right word for it.
So what the heck happened to my experience on Steem? Clueless, I went on to misdiagnose the whole situation and started blaming the symptoms instead of the actual problem: the overall economic changes caused by Hardfork 19, adding more to an already suboptimal design.
There had been a number of people writing about more or less the same thing way before, but maybe I was simply more in tune with @trafalgar's breadth of reasoning, which I only found out after having a chat about Steem with him back in April 2018. After taking the time to study and understand the situation, I was highly convinced about his take on it and proceeded to explore the topic by writing the few pieces I could muster up throughout the year, refining my thoughts along the way:-
I kept saying that I'll stop talking about this.
Funnily, I never did at all. Not even now. It remains to be the only thing that's killing me on the inside whenever I think about Steem. Watching 7 figures turning into 5 here isn't a great time too, but I'm just holding on thinking that I could play a bit of a part in taking the game to the next level.
There are various elements like marketing, account creation speed, scalability, user interfaces, and such, but I think that a broad, functional economy for content discovery is the most valuable of all when it comes to Steem. I find many users usually talk about UX (User Experience) without a serious consideration of economic modelling when in reality, it's likely the biggest factor when it comes to satisfying anyone who's deeply invested in Steem Power and wants to make the best use of it.
But the proposal was largely ignored and dismissed. Totally understandable though, as it's seemingly just one problem out of many that one can think of.
Suffice to say, I felt beaten, demotivated. Even started going through self-therapy for my depression. But I continued marching on, day after day, fighting for what I think is right.
Much like Kool & The Gang's Summer Madness, it was a long-drawn-out blur that I'll never forget.
Here's what I truly believe: good reason and logic will always be our best bet. But of course, what I'm talking about here is entirely under the context of a stake-based system and content-discovery platform. One may argue that we're much better off going for one person, one vote, or having zero curation, or focusing on improving culture instead without an economic reform, or just wait for SMTs to try everything under the sun. Not saying they're 100% the wrong solutions, but they're just simply beyond our mission statement here to bring about the greatest benefit for the network and at the lowest cost possible.
The 4x rewards gap between curating and self-voting / vote-selling is simply too large. We just need to fix this in order to have a platform that works.
The core idea is to frame and address the economic system in the right way. We believe the correct way to introduce a new system is to assume that most players are rational profit maximizers within reason, then to anticipate the economic equilibrium under the new economy and adjust it so that under that equilibrium we're effectively rewarding the behavior we want at the lowest cost.
We need to escape competition through authenticity first and foremost, instead of trying to be like everything to everyone else out there as a platform. Universality can be our focus later when it's actually possible to pull off. In the same vein, here's my recent response to the general "wait for SMTs" counter-argument:-
"Suggestions to experiment with loads of differently-configured SMTs / sidechains / testnets just to be certain of the economic proposal may seem somewhat reasonable at first. But will they genuinely reflect voting behavior? How long will everything take before we get to evaluate something realistic? We'd need to burn through more resources and getting enough people to take these side experiments seriously in the first place. Or we can zero in on Steem's problem, then make an educated guess to fix it just like what Traf has already done for us. Some economic models are just better than others in keeping voters honest."

"While SMTs can provide for other use-cases, it's difficult to see any other configurations (like linear rewards, low curation, expensive or non-existent downvotes) being conducive to a stake-based content discovery and rewards platform. Even if its possible, trying out loads of SMTs, including stuff like 1A1V will have their own fair share of challenges that will take plenty of time to sort out and gain market confidence. Focus on getting the stake-based voting economics in the right ballpark seems like the best kind of risk to take for the little R&D it costs. It's also conceivably the best way for Steem to escape competition, which has worked in the past when Steemit broke past the top 1000 webranking for a brief moment."
The last time I got so heated about something for so long was about 10 years ago in university, participating in a series of organised debates, fighting for the separation of church and state. Similarly, the entire premise of @trafalgar's economic proposal just makes complete sense in my opinion, so I've been trying to push it forward whenever I can.
I would like to take this chance to say that @trafalgar is a very brilliant guy. I'd consider him a clear thinker and great strategist. This platform is really lucky to have someone like him, in my opinion. The charges against him that can be seen in the comments section of that recent @steemitblog post is completely unwarranted. You'd have to put yourself in his shoes. Here's something he said recently in a chatroom somewhere in cyberspace that I think explains a lot of what's happening on Steem one way or another:-
"I want to say a word about my own voting habits. Like many, I feel compelled to take part in content indifferent voting behavior to retain my share of the stake. Even though I obviously understand that if all the larger stakers voted honestly, we'd all be better off, there are game theoretical reasons why this doesn't unfold in practice. In reality, the choices before me are a) self vote/sell votes and keep up in stake but contribute to a deteriorating platform or b) don't do it and surrender more stake to those who would and watch the system deteriorate anyway"

"It's not that I'm unwilling to forgo these mindless farmed rewards for the betterment of the platform, it's that I can't trust others not to either and I'll pay the price either way. I suspect many stakeholders are in that very same position. That's the difference between a broken and a sound economic system: a broken system forces good people to act badly to profit, while a sound system compels bad people to add value if they want to be profitable. We're here in a broken system, but I strongly believe it's fixable."
Even I've been doing the same thing on my alt-account now, albeit to a lesser degree most of the time. Note that this is no different than simply selling away our votes. It's economically the same thing, minus the headache. It's also easy to just sweep it under the rug and pretend there's nothing wrong with what's happening on Steem by selling out. But we want to remind ourselves about the silliness of the current system everyday.
This situation is also known as tragedy of the commons.
Don't get me wrong, I think it's good that it has opened up opportunities for more users. But our current approach simply causes far more negative side effects on the network, especially when it comes to user experience and public perception. With a new approach, better kinds of opportunities will arise.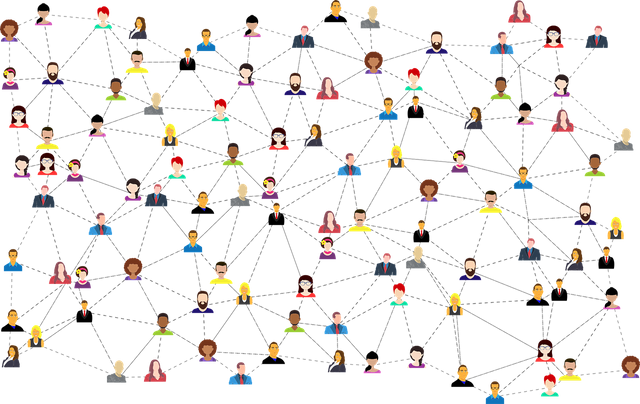 Are you ready for a trillion dollar discussion?
(I don't really mean trillion dollar literally, it just rolls off the tongue nicely)
Anyway, moving forward, I hope everyone realizes that this is all part of an on-going conversation in the cryptosphere. What I've just talked about is definitely not the holy grail, but conceivably one of the best moves we can make now before evolving to something else in the future. All the capital pouring into this space is in my opinion, the world's biggest discussion taking place. Let it be on Steem. There's still plenty of potential untapped here and I do find joy in looking out for the best ideas, strategies, and technologies to improve it.
A friend recently said that I should promote myself more, so.. please check out my witness post.
Personally, I believe we might just be a simple economic reform and cryptomarket uptake away from getting Steem's flagship application Steemit.com beyond maybe, top 500 webranking. SMTs, if they ever come will get to work their magic later on in further sustaining the ecosystem.
So much resources has been wasted operating against the grain of our thoroughly dysfunctional economy. Let's not fumble around in the dark anymore. Our boat will just keep on leaking haphazardly without a proper and direct fix. Good news is that it's a relatively easy remedy. Please check out the EIP.
Thanks for reading!
---
Disclaimer: Not to be taken as financial advice.
Vote @kevinwong as witness today!