The appearance of the tribes in the steem chain has aroused the interest of many people, there is a general enthusiasm in the participation in the different existing tribes so far, and surely, knowing the Blockchain economy there are other projects of this type that will be put underway in the near future.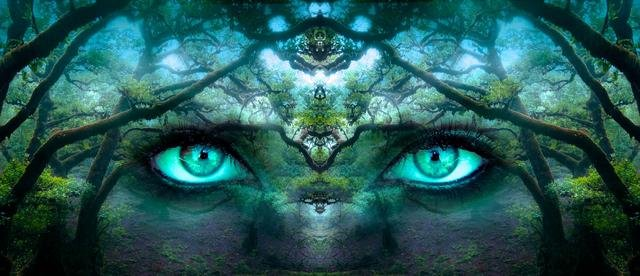 Source
Given this existing reality, there is a debate that I would like to bring to the discussion, Do the tribes really favor the strengthening of steem and steemit? Are they bringing a beneficial contribution to this ecosystem, or are they becoming an alternative to the STEEMIT platform?
What are the tribes?
To try to understand what is happening and how it affects the proliferation of tribes to the chain, it is necessary to find some definition of TRIBU:
---
The word tribe is derived from the same Latin word and its meaning is "three," since there were three tribes that formed Ancient Rome when its foundation was produced by Romulus in 753 BC, with a different genetic origin, and that they agglutinated in them a great amount of villages. It was apparently Romulo himself who, according to his different ethnic origin, grouped the population of the new city into the following tribes: that of the Ramnes, whose chief was Romulus, brought together Latinos; the Ticies or Titians whose chief was King Tito Tacio, were sabinos; and the Luceres, with headquarters recognized in Lucio Tarquino, were of Etruscan origin. This differentiation is currently controversial because modern authors assume that the distribution in tribes was not racial but that it responded to religious, military and institutional needs.
https://deconceptos.com/ciencias-sociales/tribu
---
Group and social and political association of primitive peoples and integrated by a group of people who share an origin, a language, customs and beliefs and who obey the same boss.
---
Returning to the context of steemit, for some time projects have been launched that aim to group a number of content creators and communities that make life on the platform, to associate them according to common interests, issues of publication and even the language of publication, using the powerful Steem Engine tool to create your own token that allows you to generate revenue for rewards and sustain each particular project.
The new tribes seem to be an appendix of steemit, since they have an identical interface to this platform and we can access them through our steemit keys, and with each vote you are rewarded with the native token of each tribe, claim it in Esteem Engine, burn them to increase your voting power and cure content or put them on the market to sell them and generate income.
Tribes that I know and in which I participate.
The best known for me at the moment are three:
Palnet (PEACE - ABUNDANCE - LIBERTY) It began as a project to support the minnows, to evolve the tribe we know today, maintaining its healing project but creating its own token, all the information about PalNet I think we can find it summarized in these publications:
The simplest way to explain it is to think of it as just another layer on top of the Steem blockchain. This isn't a fork, we don't have a new chain, the witnesses etc. They are all the same. Everything you do on palnet will also reflect on steemit / steempeak / busy etc. That includes posting, commenting, resteeming and voting.
---
From Palnet I believe that we can use the same definition to describe the tribes that follow, we could say that they are one more layer in the steemit chain, and that the actions performed in one interface will be reflected in the other, with the unlike the rewards will be in the native token of each tribe.
Something interesting to note is that steemleo is a tribe directed to investors and business issues are mostly treated, this makes people who publish in this space or with the steemleo label address investment-oriented issues, business projects etc.
---
The same happens with the tribe of the Hispanic community, another layer to the steem chain, what makes the difference in this tribe is that here people are grouped by language in the publication and not by specific publication issues, all those that you publish in Spanish using the Spanish tag automatically your publication will be reflected in the interface of this tribe.
For more information here I leave the publication of the launch of this new tribe.
---
Conclusion
The arrival of the tribes to the steem and steemit chain, in my opinion brings a new hopeful movement to this ecosystem, generates new and more opportunities for content creators, making it easier to place each person in a specific niche what it was difficult with the great ocean of steemit, that is, the contents, common interests etc, etc. are organized in an organized way.
I really think that the tribes are an enhancer of the chain and steemit, since they are generating more interest in the creation of content, however, with all this the question that gives rise to the title of this publication arises and I want you to share with me your Opinion in relation to this debate: Are all these tribes being dispersed? if so Does this not affect steem prices?
I want you to share your opinion with me, leave your comment and join this debate, I will respond to each of your comments and you will also receive upvote from me.
---
If you want to contribute to the growth of this account you can support me by making your donation.!
BTC: 336bgmfEUWg42pqZeqRjboQPfMG6VL8rHa
ETH: 0x9A1d7666134f36d196029cC90E4F7a0ca451ECE4
You can also do it by delegating some steempower to this account ... thanks for your support!
---
---
@crypto.piotr - @juanmolina - @jadams2k18 - @lanzjoseg - @fucho80
---