A little bit of OCD on my part to get exactly 17000 SP for the screenshot!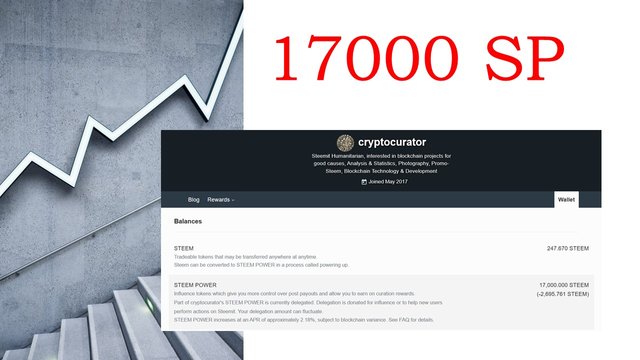 25 Months since I started with any activity on my account - I have accumulated 17,000 STEEM.
Or in other words approx 3.4 Dolphins.
As with most people this has accumulated from a variety of sources.
Recently this is simply accumulating from :
Being a Steem Power Holder (Inflationary Interest to SteemPower Holders)
Daily Curation Rewards
A very small amount of author rewards from limited number of comments and even fewer posts
Rewards from delegation
I think I accumulate 1 Steem in Steem Power every 16/17 hours - it will feel even more powerful if we ever get back to $7 Steem Price!