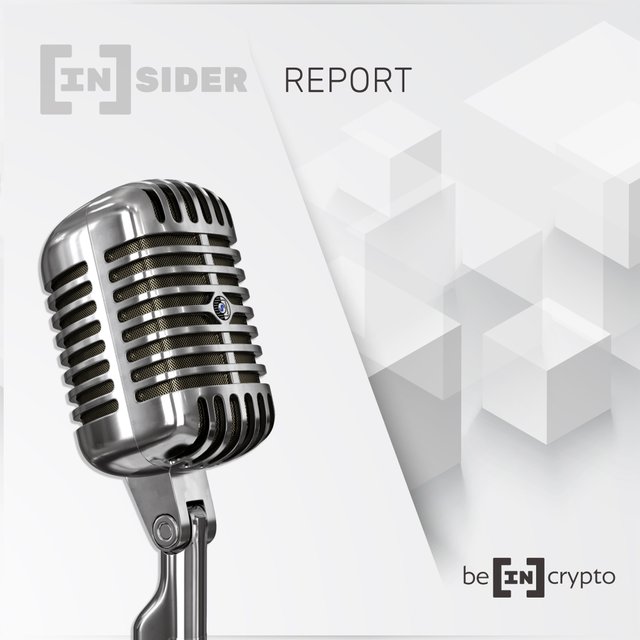 ---
Hey crypto lovers, I hope you are having an awesome week so far.
Just in case you were too busy to catch up on the latest happenings in the world of crypto this week, we have rounded up some of the most important news that you'll hopefully find interesting.

---
1) XRP Insider Trading Seen After Binance Adds Futures
Binance announced Jan 6 that it was adding Ripple's XRP to its futures trading platform. The move saw XRP, paired with the USDT, becoming available for trade as a perpetual futures contract
However, huge stashes of XRP started moving hours before Binance publicly announced the move, signaling that insiders and those in the know took advantage of their privilege.

---
2) Upbit Hackers Still Moving Stolen ETH
---
It looks like the Upbit hackers are not yet done moving the stolen Ethereum despite constant monitoring. On Friday, the perpetrators reportedly moved another sizeable stash of ETH worth over $1M to an unknown wallet.
While the movement of the stolen ETH is under stringent scrutiny, it is unlikely that the perpetrators will be in any real trouble unless they commit a rookie mistake like depositing it in a cryptocurrency exchange.

---
3) Update From the Telegram vs. SEC Stand-off
Telegram, the parent company behind the Telegram Open Network (TON) and its associated Gram token, has issued a clarification explaining what it calls rumors and speculation surrounding the TON ecosystem.
In a blog post earlier this week, Telegram assured that Gram is not a part of any get-rich-quick scheme and there should be no expectation of future profits or gains. In what looks like a new attempt by the company to bury the hatchet with the SEC, Telegram also assured that owning Gram tokens won't be the same as owning shares in the company.

---
4) Binance Delists Multiple USDC trading pairs
On Jan 6, Binance CEO Changpeng Zhao took to Twitter to announce that Binance will no longer be offering several trading pairs involving Coinbase's stablecoin, USDC.
Zhao tried to defend the move saying that the exclusion of USDC, was "nothing personal" and was purely taken due to "low liquidity." However, not everyone bought this argument as evidence piled up to show that Binance was still allowing many altcoins with abysmal liquidity while seemingly singling out USDC.
So is Binance's rivalry with Coinbase was the underlying reason behind this exclusion?

---
5) PewDiePie is Now a Part of the Tron Family
PewDiePie, the popular YouTuber and content creator with a cult following, is now a part of the Tron ecosystem. In case you're wondering how that came to be, it's by way of PewDiePie's association with DLive, which in turn, has recently officially joined the Tron ecosystem.
For those out of the loop, PewDiePie has been live streaming on blockchain-powered DLive since April 2019. As one of the biggest YouTubers in the history of online video streaming, his association with Tron will definitely be a boon to the platform.

---
6) No, Bitcoin was not Selling for $24k in Iran
As Bitcoin continued to fare relatively well amidst the US-Iran tensions, a section of the media started publishing reports on how some Iranian traders were charging a premium on the benchmark-crypto. Some even went on claiming that BTC price had shot all the way up to $24k in the country.
In reality, however, nothing of that sort happened in Iran and BTC price more or less remained on par with the global average. Turns out, the confusion started with some media outlets and commentators overestimating the accuracy of Iran's official exchange rate.

---
7) Binance CEO is an unapologetic BNB and BTC Shill
Binance CEO Changpeng Zhao took to Twitter earlier this Thursday to acknowledge that he will continue shilling Binance Coin (BNB), the native utility coin on the platform.
Alongside, Zhao also admitted that he has also been shilling Bitcoin because what is good for the benchmark-crypto is good for BNB too.

---
8) Bitcoin Halving 2020 Continues to Spark Speculations
While it is generally believed that the forthcoming Bitcoin halving will yield a net positive result for BTC price, there are many who tend to disagree with that forecast. New research by blockchain/crypto research firm, Messari, claims that there are simply not enough historical data to conclusively predict the impact of Bitcoin halving 2020 on the asset class.
Going a step further, the report also claims that there is no fundamental reason as to why BTC should spike after the next halving, or any halving for that matter

---
9) That One Time When Someone Paid $8K+ Per XRP
Believe it or not, back in Oct 2019, some unfortunate trader spilled $8,341 per XRP. As you can see, that's ridiculously high for a coin that's currently averaging at $0.21per unit.
Exactly how many XRPs were sold at this rate still remains a mystery. Neither is known whether it was the outcome of an orderbook glitch or if the buyer actually blundered into buying at such an insanely high price.
One thing is certain though -- the trade was big enough buy through the order books at the 1-minute timescale and produce a huge green candle.

---
10) The FCA Will Scrutiny Crypto Companies in the UK
Starting Jan 10, 2020, all cryptocurrency-centric businesses in the UK will come under the purview of the Financial Conduct Authority (FCA). A recent notification on the FCA portal states that companies partaking in certain crypto-related activities will now have to comply with the new rules and regulations.
The FCA further claimed that the move has been taken keeping in mind the requirements set by the new and improved anti-money laundering (AML) and counter-terrorist financing regulations.

---
So that was, in brief, some of the interesting new developments that unfolded in the global crypto space last week. If you think we missed out on any important news or events, do not hesitate to reach out.
Happy Sunday everyone :)
---

---