After experiencing a downturn the previous day, Steem is back to normal now, but the price is still very bad for today. That's because the down price of btc makes all coins weaken, because Btc is the mother of all existing coins.

The Steem graph is back to green, is it because Btc is pumping again?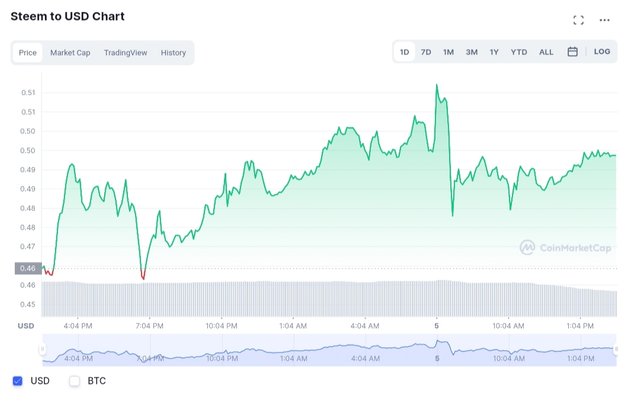 How do you feel about Steem going forward?
Will Steem return to $1 or $5?
Give your opinion about this.