Out of everything announced at the #D23Expo I'm excited about one thing! Star Wars Clone Wars Season 7. Out of all Star Wars animated series ever released I think this was the best, in the sense that it was just entertaining but it also made sure you in it even with emotionally.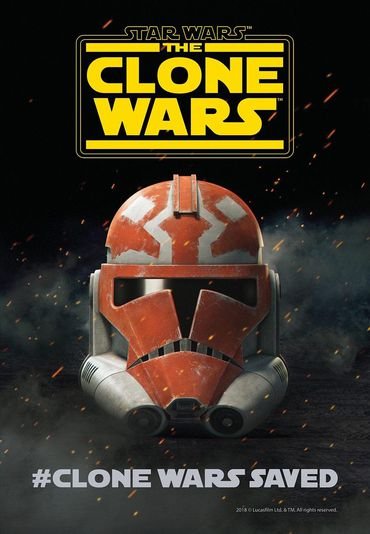 Image source CNET
See I've never cried watching a movie or show on TV but there are those special ones that get me so emotional that I feel my tears boiling deep inside me (But a man ain't supposed to cry, right? 😂). So when I watched season final of season 5 of the show when Ahsoka finally cleared her name after being framed for murder and Jedi Council invited her back to the Jedi Order and she declined offer, I got to that emotional point. What made me so emotional was, I understood exactly how she felt about council, I mean how do you trust people turn their backs on you when you get into problems just to protect their image 😞
Well about the #D23Expo I think I'll also give The Mandalorian a try, just because Dave Filoni is involved and Jon Favreau's movies are watchable.